TCM's Discounts
Take advantage of TCM's latest discounts and offers. Here at TCM we regularly run Early bird discounts on all of our courses including our flagship course the National Certificate in Workplace Mediation please contact us on 0800 294 9787 to discuss any other discounts that may be available, or if you have any queries relating to your booking.
How to use the discounts..
To use the discount's below just click to book the course this will take you to the checkout screen shown below.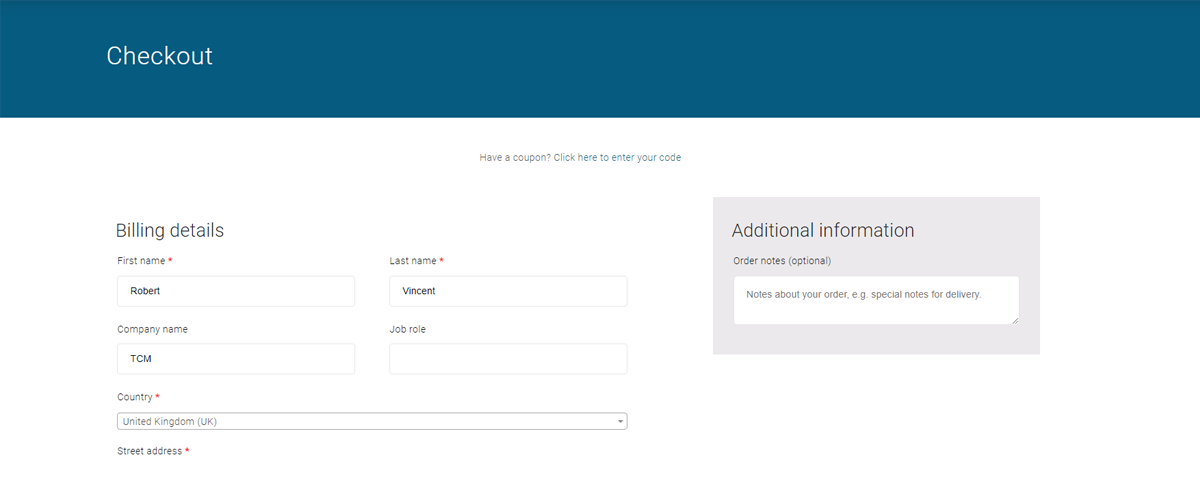 Click the blue text where it says to enter the code, it will open up a dialogue box(shown below) to enter your code. Enter your code for example ONLINE DISCOUNT. Just type the word ONLINE DISCOUNT  into this box and click apply coupon to apply the coupon.

You will now a screen similar to the one below, stating that the code has been successfully applied.

The code will now be successfully applied and your checkout screen will display the discount on the checkout as shown below: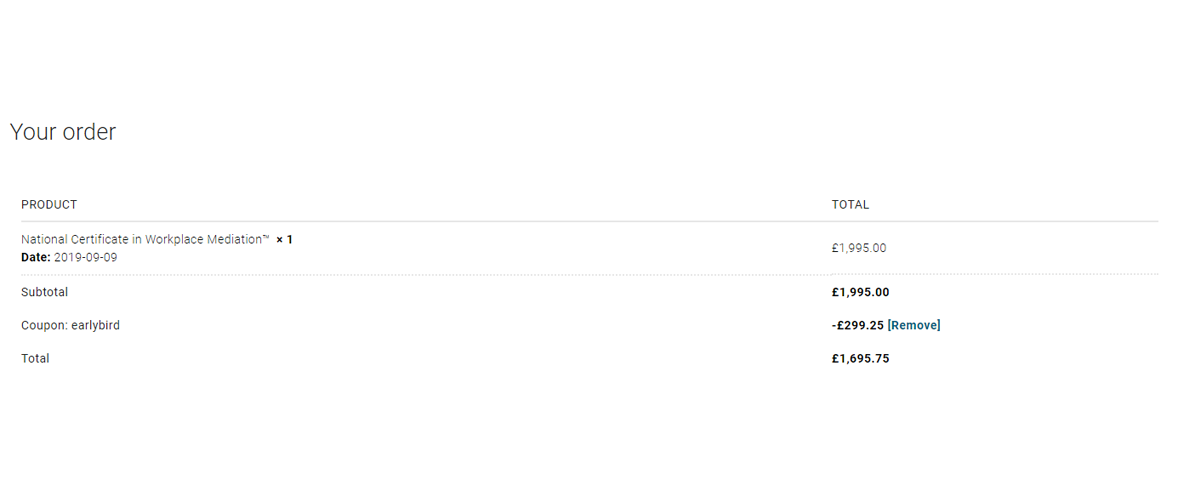 This discount code can be used for all training courses (excluding CPD workshops). Just enter the code at the checkout to receive your 10% discount for booking online.
10%
RECEIVE 10% OFF WITH THE CODE:
ONLINE10
Workplace Mediation Courses
Case Studies