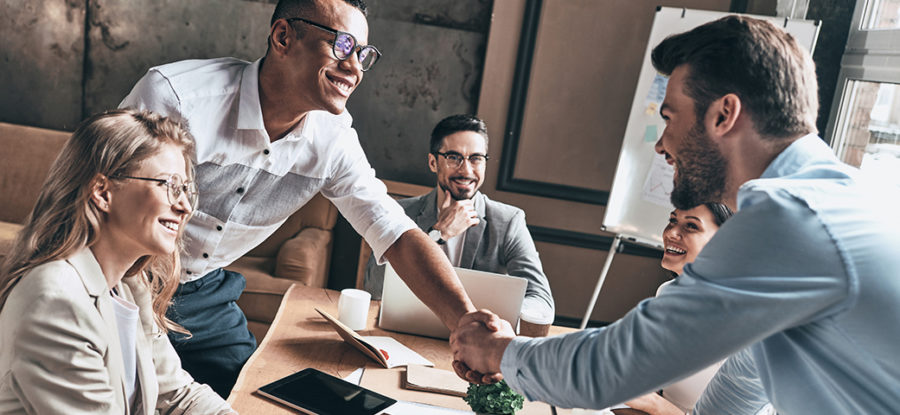 ENGAGE LEADERSHIP™ MODULAR PROGRAMMES
Each leadership programme comprises 4 core elements:
Leadership learning modules
Reflecting the global and organisation opportunities and challenges of the leadership team.
Individual Coaching
Personalized development goals will be explored and coaching conversations will provide insights and accountability for performance excellence.
Peer and team feedback and review
180, 360 or self-assessment insights will inform coaching and goal setting and provide a benchmark for development.
Achieving challenge goals
Implementation of audacious strategic goals with peers within the leadership team, alongside coaching to apply learning from the programme and a showcase of leadership across boundaries.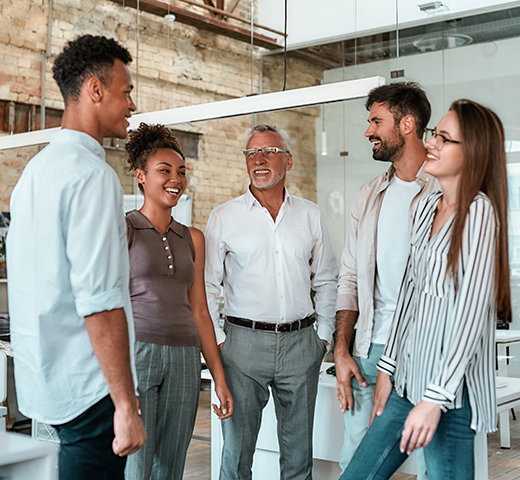 EXAMPLES OF A MODULAR FUTURE LEADERS PROGRAMME
Our future leaders programmes are tailored to graduates, or those moving to a leadership position for the first time. Such staff members need to be equipped with the necessary skills to keep their teams focused and resilient. The teams that they go on to lead will need support to be motivated to work autonomously, continually improve and problem solve. Our programmes will focus on a range of key topics, alongside a series of coaching sessions, 360 feedback and ongoing self-assessment.
An example programme, which can be delivered as a 3-5 days intense course, or spread over 3 months:
Leadership workshops
Action centred Leadership "Task, Team and Individual"
Leading highly engaged remote teams
Communicating with clarity and impact
Planning and decision-making
Confident Conversations™
Managing uncertainty and change
– Coaching (4 sessions with an expert coach)
– 180/360 feedback/self-assessment
– Challenge project
FIND OUT MORE
AN EXAMPLE OF A MODULAR MIDDLE MANAGER PROGRAMME
Middle managers are generally the ones responsible for managing change and promoting engagement amongst team leaders. They must communicate messages of change with clarity and share a clear vision. They create an environment for high performance across functional areas.
Our middle managers programmes focus on a range of core topics from Values-Based Leadership to Dynamic Decision Making and Change Management. Participants set goals and track their progress, playing to their strengths and developing specific competencies.
A typical middle managers programme, delivered across 4 days over 3 months may include:
Leadership workshops (provided over consecutive days or spread across 3 months)
Organisation climate – values-based leadership
Resilience and managing change Influencing and negotiating
Dynamic decision making and planning for agile management
Coaching skills for managers
Confident conversations
High-performance teamwork
– Coaching (4 sessions with an expert coach)
– 180/360 feedback/self-assessment
– Challenge project
FIND OUT MORE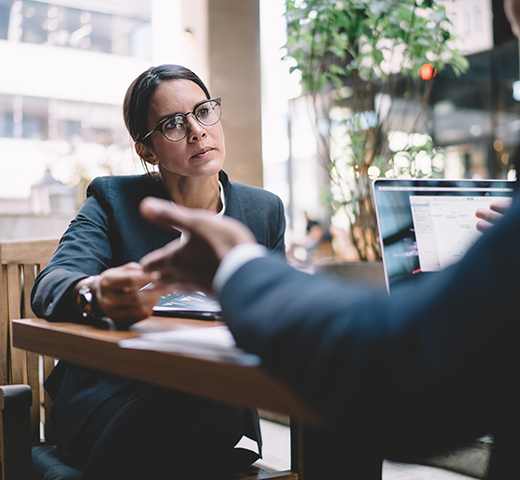 EXAMPLE OF MODULAR SENIOR & EXECUTIVE LEVEL DEVELOPMENT PROGRAMME
Our senior leadership modules are designed as a high impact programme suited for the challenges and experience levels of senior executives and their CEOs to hone skills to lead from the top of an organization, defining strategy and purpose and setting the culture at an organization wide level. These comprise 4 key elements, each tailored to the organisation and learning needs of individuals within the programme.
Leadership workshops (provided over consecutive days or spread across 3 months). An Example of a programme 4 days over 3-6 months:
Leadership workshops (provided over consecutive days or spread across 3 months)
Motives, Values, Organisation Climate and Employee Engagement
High Performance Team Leadership
Coaching Skills for executive teams
Confident conversations
Emotional Intelligence
Proactive Leadership
Embedding wellness, diversity and inclusion with integrity in the C-Suite
Personality Type – Leading with strengths (Strengths finder, Insights or MBTI), accounting for differences
Advanced Communication Skills & the Art of Personal Impact
– Coaching (4 sessions with an expert coach)
– 180/360 feedback/self-assessment
– Challenge project
FIND OUT MORE