Management development programmes – designed for your organisation.
TCM has extensive experience of designing and delivering in-house management development training programmes for a wide range of organisations. Investing in management training is a vital part of developing a productive, profitable, engaged, healthy and adaptable organisation. Each management development programme is designed to meet the the unique needs and strategic priorities of your business now and in the future. After all, it is your managers who will be required to deliver (and adapt) the strategy and it is vital that they possess the core skills, insights, ability, and understanding (competencies) to do so effectively.
TCM deliver two levels of management training:
Management Essentials. The essential management skills training programme for first line managers, supervisors and others with little or no experience of management.
The Experienced Manager. The advanced management skills training programme for experienced managers, senior managers and for middle managers who are advancing into senior management roles.
Each management development programme is developed around your organisation – we do not run these as public courses. We can design each programme around your core management and leadership competencies or we can help you to develop your leadership and management competency frameworks which will then underpin the programme.
For both programmes, we apply TCM's innovative 3D system:
Discover. We spend time onsite with you and your key stakeholders (including managers who will be participating in the programme) to understand your context, needs, goals and objectives. These will form the basis for the programme and we will evaluate the programme against these agreed terms of reference. Delegates tell us that our programmes feel more tailored and more relevant to their needs and context as a result. We are also able to evaluate each programme to ensure that it has met your learning objectives. Be warned: we get through a lot of flipchart paper and a lot of coffee in the discovery phase!
Design. We go away and we design the programme to meet your objectives and we maintain regular contact with you to make sure that we are on track. During the design phase, you can pick and choose which of the delivery elements (see blue box at the bottom of the page) works best for your organisation. You have full and final sign off of the programme before we commence with stage 3…
Deliver. We deliver the programme using the agreed delivery methods. For classroom based activities and tutorials, we recommend a maximum group size of 12 delegates (however, we can go up to 16 if required).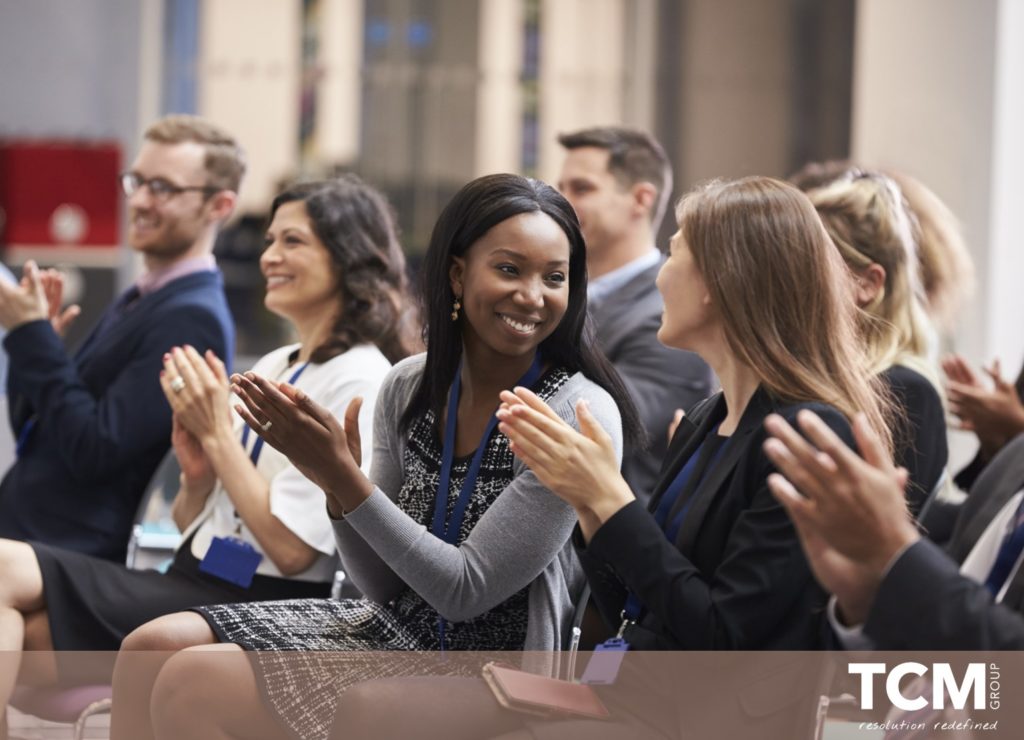 Examples of modules that we might include in a Management Development Programme:
Below is just a sample of the modules and course content. These provide a skeleton upon which the course will be designed. We can add or remove modules or course elements to meet your requirements.
MANAGEMENT ESSENTIALS
The essential management skills development programme
Potential course content/modules
What is a manager and what do they do?

Understanding myself – the power of self awareness.

Communicating and presenting with confidence.

Building an engaged, cooperative, collaborative and supportive team.

Being a coach and a mentor.

Managing conflict and managing change effectively.

Handling customer complaints.

Motivating, rewarding and inspiring your employees.

How to delegate effectively.

Managing performance: giving and receiving feedback.

Managing your own time and the time of others.
THE EXPERIENCED MANAGER
The advanced management skills development programme
Potential course content/modules
The advanced programme can include any of the modules from box one plus:
Values based leadership: the role of values and ethics in management and leaderships.

The manager as leader. The skills and qualities of the leader.

Emotional and social intelligence and why are they important.

Cognitive/unconscious biases and how they affect leadership.

Positive psychology and the modern leader.

Agreeing, setting and reviewing targets.

Thinking and acting strategically.

Facilitation skills: creating and managing a safe space for problem solving/conflict resolution.
Teaching and learning methods
Our management development programmes benefit from a fully blended learning approach. The TCM tutors deliver high impact workshops and tutorials and the courses are supported by a wide range of additional learning and teaching methods. Delegates on our programmes are encouraged to take personal responsibility for their learning and we encourage real time, workplace based practice and reflection.
Trending