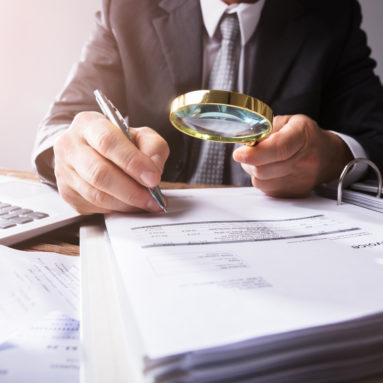 Culture Clinic: Investigations with Andi Hargreaves (1 Hour)
Learn to decipher fact from fiction in the latest episode within our popular 'Culture Clinic' series.
Introduction
An investigator's role is to establish the most likely sequence of events, in response to accounts from multiple individuals, and additional accompanying evidence. At times, this may require the investigator to separate fact from fiction, in order to come to a reasonable outcome based on the 'balance of probabilities.'
In this, the very latest episode in our popular 'Culture Clinic' series, one of our most experienced investigators, Andi Hargreaves will be sharing her insights and experiences drawn from a full variety of workplace cases.
The session will begin with an interactive activity, in which you'll have the chance to put your own investigation skills to the test! In a similar style to Radio 4's 'The Unbelievable Truth' the audience will have the chance to challenge which parts of a given story are true, and which elements have been fabricated to fool you!
The session will be delivered online, via Zoom on Wednesday 6th July between 12:30 and 13:30pm.
Benefits
During the session, you'll have the chance to hear from Andi, accompanied by TCM's Marketing Manager, Matt and Senior Communications Executive, Robyn. Together they will be taking you through a journey around all things investigations, covering a range of topics, including:
How to decipher fact from fiction
Why do we need to have investigations?
Common fears and anxieties around conducting investigations in the workplace
What key elements should a fair, rigorous, thorough and robust investigation include?
Limited FREE PLACES are available to HR/ ER Professionals, specialist investigators, or anyone with a particular interest in this field.
Further information