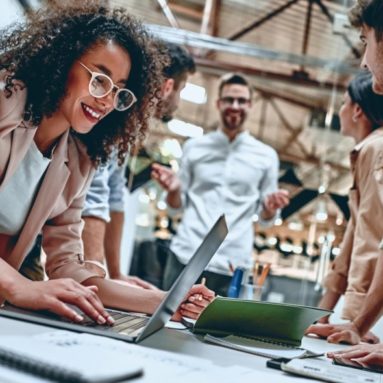 Engage Leadership: An Introductory Webinar (1 Hour)
Introducing our unique range of leadership and management development programmes.
Introduction
Here at The TCM Group, we've spent 21 years resolving the issues that arise when leaders have got things wrong. We've also seen how quickly teams and entire workplaces can be transformed when leaders are supported to do things well. This experience is what motivated us to develop and launch our standalone management development brand, Engage Leadership.
We support a full variety of organisations, through our more modern, dynamic style to developing leaders. As with all the work we do, we are continually striving to update and improve our offering. Over recent months we've been busy redefining and expanding what are now our 7 key leadership dimensions:
Courage
Connection
Collaboration
Common Purpose
Communication
Compassion
Curiosity
These dimensions are now the golden thread, feeding into all the leadership development products and services which we offer, from our short courses to modular programmes and consultancy packages. Join us in this upcoming webinar, where we'll be re-launching the Engage Leadership brand, and showcasing the many ways through which we can support your organisation.
The session will be delivered online, via Zoom on Wednesday 14th September, between 12:30 and 13:30pm.
Benefits
During this lunchtime webinar session, you'll have the chance to hear from David Liddle, our CEO; Stephen Adams, our Head of Transformation Programmes; and Hannah Cotton our new Engage Leadership Coordinator. Together, they'll be presenting across a range of key topics, including:
An introduction to Engage Leadership™
What's new? Our 7 dimensions, and new training course modules
Current leadership challenges and trends, and how we can support your organisation in working through these
Customer case studies: our transformational leadership approach in action
Limited FREE PLACES are available to HR/ L&D professionals. business leaders, managers at all levels, and other relevant roles.
Further information