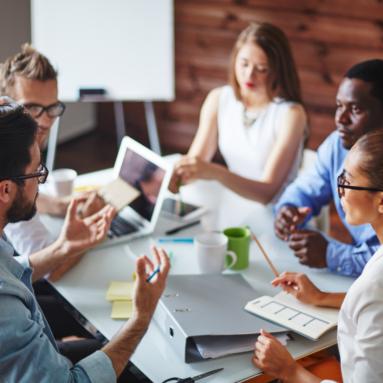 Mediation Eye Opener (1 Hour)
A common-sense approach to change management, conflict management and leadership development.
Introduction
The early recognition and resolution of workplace disputes is one of the cornerstones of effective leadership, employee relations and human resources management.
This one-hour mediation workshop presents participants with the information that they need to understand the role and impact of mediation in the workplace. The mediation workshop is delivered by mediation experts who skilfully present the principles, philosophy and the practical applications of mediation.
In order that mediation becomes a credible part of your company's policies, systems and culture, we recommend that all managers, TU reps and HR professionals within an organisation attend this event. The event is often used as a first stage in establishing an internal mediation scheme.
This event can also act as a 'stepping stone' to more formal mediation and dispute resolution training for managers and HR professionals who wish to develop these skills further.
Benefits
By attending this session, delegates will:
Understand the nature of the impact of workplace conflicts and disputes.
Gain an understanding of mediation – its principles, process and practical applications.
Have up to the date information about the role of mediation in the modern workplace.
Recognise how to embed mediation into their organisation/department/division.
Our next session will be taking place online, via Zoom on Wednesday 19th October between 12:30 – 13:30pm.
Further information