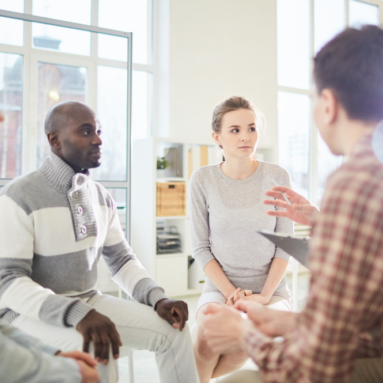 TCM Accredited Mediator Workshop
Setting the standard for workplace mediators
Introduction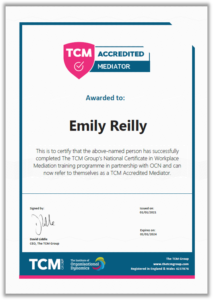 Once a delegate has completed the National Certificate in Workplace Mediation™ and passed the OCN accreditation, we will award them the 'TCM Accredited Mediator' status, which means that they can describe themselves as a 'TCM Accredited Mediator' on their online profiles, such as LinkedIn, and in their marketing. Delegates will also receive a logo to be used under the Certifications section on LinkedIn and their email footer (if desired).
To maintain their TCM Accredited status, mediators and investigators must attend at least one to two CPD events per year. Accreditation will last for 3 years and at the end of the 3 years, delegates must attend an additional workshop to secure a further three years accreditation.
Benefits
The workshop provides delegates with the opportunity to spend time with other qualified mediators. During the session, delegates will:
Recap key mediation skills and frameworks
Trouble-shooting & enhancing practice in mediation
Individual and joint meeting skills practice
Key facts
This workshop has been designed for those who trained with us (or elsewhere) prior to us introducing our own accreditation, to become a TCM Accredited Mediator. Delegates will be awarded with a TCM Accredited certificate and logo.
Delegates that attend will also receive a 50% discount off their first year of membership with our partner organisation, The Institute of Organisational Dynamics.
Cost: £95 + VAT per delegate
Further information