TCM delivers an exciting programme of workshops and webinars for anyone who is interested in mediation, conflict management, leadership, employee relations and human resources.  OUr workshops and masterclasses are generally half a day and webinars are 45-60 minutes.
THE MANAGING CONFLICT MASTERCLASS.
Join our CEO and author of 'Managing Conflict' in an exclusive masterclass at our headquarters in London. The event is free to attend and examines conflict resolution, based on David's 20+ years experience as a thought leader in the fields of mediation, conflict management, employee relations and leadership development. The masterclass explores selected topics and case studies included in his book, giving you the perfect introduction to managing conflict in the workplace.
Speaker: David Liddle.
Dates:
Tuesday 4th June 2019.
Tuesday 9th July 2019.
Wednesday 18th September 2019.
Thursday 31st October 2019.
Monday 9th December 2019.
The masterclass is a must for HR, ER, OD and IR professionals, policy makers, business leaders, line managers, union officials, occupational health, in-house lawyers, legal advisers and mediators.
The objectives of the Masterclass:
To provide delegates with an overview of the causes, the costs and the consequences of conflict.

To examine the neuroscience of conflict and the importance of emotional intelligence and positive psychology for managing conflict effectively.

To critique the traditional approaches for managing conflict at work and to examine why the traditional approaches are systematically failing to secure outcomes which deliver business or human benefits.

To support organistaions to embed constructive, collaborative and compassionate approaches for managing conflict.

To help organisations to make the management of conflict a strategic priority.
CLICK HERE TO BOOK YOUR PLACE.
THE TCM MEDIATION iOPENER
Would you like to know how big organisations, including M&S, EDF Energy and Lloyds Banking Group, are using mediation to save money and increase employee wellbeing? If so, our free Mediation iOpener  webinar on the organisational benefits of mediation is perfect for you.
Speaker: One of TCM's Principal Resolution Consultants
Date:
31st July 2019
26th September 2019
7th November 2019
The webinar is designed for managers, HR and learning and development professionals and is available free of charge, places are limited so please register today.
What does the TCM Mediation iOpener include
As the name suggests, this is an overview of mediation: its principles, processes and practical applications. The webinar includes:
Measuring the real cost of conflict to your organisation.
What is mediation and how does it work?
Introducing The FAIR Mediation Model™
The use of mediation in workplace disputes.
How mediation can reduce stress, absence and sickness.
Using mediation to tackle bullying and harassment.
Resolving team and group conflicts with mediation.
How to become a trained and fully accredited workplace mediator.
Reducing the risk of litigation and employment tribunal claims
Case studies from organisations who have used mediation.
CLICK HERE TO BOOK YOUR PLACE.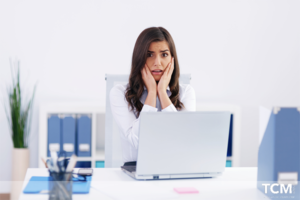 Event Name: Taking the Grief out of Grievance
Are you fed up with the demoralising, time consuming, negative, destructive and divisive impact of the traditional discipline and grievance procedures?
The TCM Group, will be explaining how organisations can make the shift from grievance to resolution.
The webinar will examine the negative and harmful impact of the traditional discipline and grievance procedure and why so many organisations are rejecting the tired old, adversarial systems in favour of a more person centred, values based approach.
During the webinar, David will set out the case for a new approach to dispute resolution modelled around co-operation, collaboration, dialogue, mediation and interest based negotiation.
David will introduce the TCM Model Resolution Policy™ and talk through the key benefits that it is delivering to organisations just like yours. All attendees on this webinar will receive a free copy of the recently revised TCM Resolution Policy™
David will also explain how The TCM Resolution Policy meets all of the requirements of the Acas code and how it provides a progressive, pragmatic and ultimately much more effective model than the Acas Code.
Speaker: David Liddle
Date: 
Thursday 27th June 2019 at 12:30 PM – 1:30 PM GMT.
The session will focus on:
The 45-minute webinar will provide useful hints and tips on how to:
 Increase engagement.
 Improve well-being.
 Waste less time.
 Increase productivity.
 Reduce costs associated with business and workplace disputes.
The webinar includes an overview of the problems with the current grievance procedure and insights into how many organisations including Royal Mail, Lloyds Bank, several large councils, NHS Trusts and Universities are embedding a resolution policy into their organisations.
This event is available free of charge, places are limited so please register your place today.