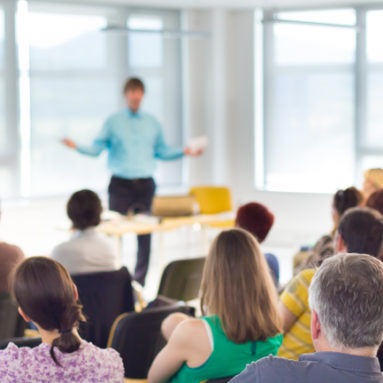 Share article:
About the author:
If you would like to discuss Erika's post in more detail, please contact Erika at
[email protected]
Tags:
Engage Leadership Presents: Our 2021 Annual Leadership Excellence Conference:
Compassionate, inclusive leadership will be key to recovery in a Post COVID-19 world
Assuming nothing is wrong in your organisation when it comes to inclusion and that policy is simply a fix to eliminate exclusion, is a high-risk strategy. Leaders must create compassionate cultures, in which they can have a wholehearted conversation around inclusion and lean into difficult conversations around how and why people are excluded.
These themes of inclusive and compassionate leadership took centre stage at TCM Group's Annual Leadership Excellence conference on Wednesday 17th March, which saw leadership specialists come together online to hear from experts across a wide range of sectors, on how to develop leadership effectiveness in the wake of the COVID-19 crisis.
A major element of the day's discussions was the responsibility of leaders to take charge by creating forums for conversation as part of establishing compassionate and inclusive cultures. Practical solutions were discussed, including developing an understanding of exclusion and its impacts; to the startingly named 'Death Cafes' used within healthcare to support those overwhelmed by the frontline impacts of COVID-19. Managers at all levels should be the ones who take the lead in getting staff talking within their organisations.
Opening the conference, Adé Adeniji, an experienced TCM Resolution Consultant, spoke of the need for leaders to educate themselves and teams, to become conscious at the personal level of their own thoughts, beliefs and biases and hold difficult conversations in a compassionate way. During his opening presentation, Ade described the impact of exclusion in the workplace from a personal level, discussing how this revealed how responsibility to tackle inclusion is not just the job of policy or HR teams, but managers at all levels
He said:
"when people think of inclusion they often think of policy and HR, as opposed to how people relate to one another, conversations they are having and the need to confront personal biases. Personal and relational approaches to inclusion must come before policy, but often organisations and leaders are not embedding that within their approach. We can't bypass the first two and skip straight to policy."
Encouraging people who experience exclusion to speak up is important, but we must realise these are likely to be the very people most at risk of negative consequences for escalating a problem higher up the chain. They may feel at risk of being branded troublemakers and so are discouraged.  We need conversations to understand where exclusion and harassment happens and shine a light on the impact of behaviour and language, to create real culture change.
Compassion is key
Expert speakers discussed the need for compassion as a key part of inclusion and to successfully re-integrate 'exhausted' and 'jaded' teams into the workplace after a time of extreme turbulence.
Ged Giblin, a Consultant and former senior leader in the pharmaceutical industry, spoke about how important it is for leaders act in a way that is best for the individuals they are responsible for, using their own judgement around how to adopt policies in the best interests of others. He reinforced how leaders can take a lead in keeping people motivated and focused. He stressed how in difficult circumstances it's important to help people to reconnect with the higher purpose of the organisation to rebuild their drive and motivation. He used the analogy of a steeplejack race, to highlight how in some projects the risk of failure endures from the very start of a project to the final 50 yards.  The threat of failure can seem overwhelming, and if it happens is potentially devastating to the engagement of those involved. A leader's role is to recognise this and be proactive to reorientate and re-establish people's sense of purpose and meaning in their roles, especially in challenging times.
Wendy Dobbin, Senior Practitioner in Learning, Organisational and Cultural Development at the London Borough of Tower Hamlets, explained how they are taking a values-based behavioural development approach, at all tiers in the organisation. TCM have been supporting them in developing the programme for people who are getting on to the very first rung of their leadership journey. Compassion is a priority, which is being integrated into leadership development, organisation processes and communications.
Finally, Chris Tiplady, Consultant Haematologist at Northumbria Healthcare NHS Foundation Trust, discussed how he and his team had gone about embedding compassionate leadership behaviours at a unique time of uncertainty within the NHS. He described the behaviours and emotions leaders have been required to manage, at a time when work-related stress and uncertainties about the future have been embroiled with personal concerns about family and health. Death cafes have been a powerful approach to provoke sharing of thoughts and experiences, an important release in challenging times. To achieve positive culture change leaders have a responsibility to show they will listen at an individual level with compassion as well, and respond to difficult news by acting definitively, in response to harassment or discrimination.
Inclusion is a core aspect of compassion
Claire Gearon, Head of Programmes at the TCM Group, who led the conference, commented:
"Throughout this enlightening conference, we saw the themes of inclusion and compassion emerging strongly as key leadership qualities needed to develop a values-based leadership culture, from the ground up and the top team down. In particular inclusion is such a core aspect of compassion. Exclusion is the opposite and by excluding, leaders are being the very least compassionate that they can be.

"Without compassion and inclusion, engagement is not possible, particularly during a time when teams are still reeling from the impact of the past year. More than ever leaders owe it to their teams and organisations to take a compassionate, inclusive approach to leadership, in order to nurture a truly engaged post-Pandemic workforce."
If you weren't able to attend the conference but would like access to the recording of the session, then please contact our Marketing and Events Coordinator, Matt, by email.
You may also like to read