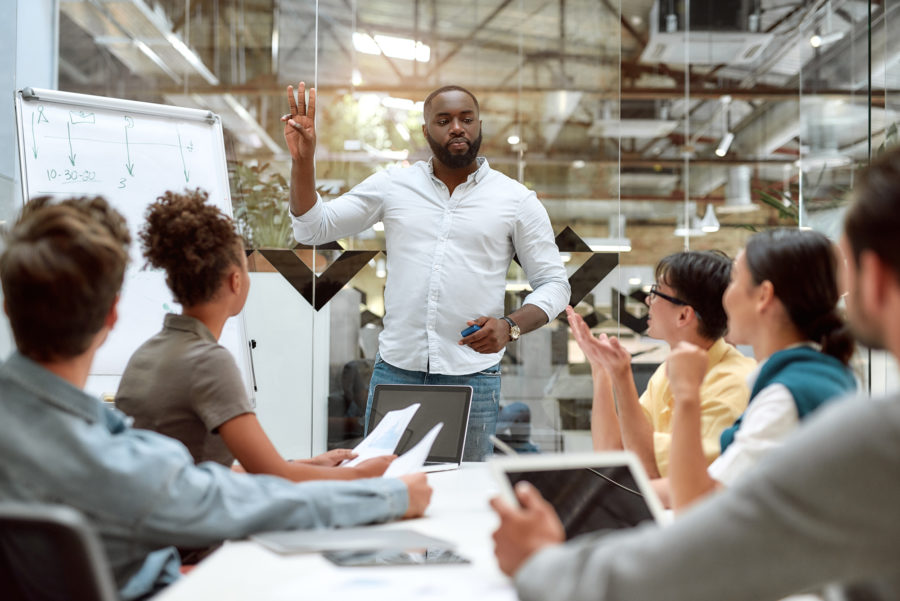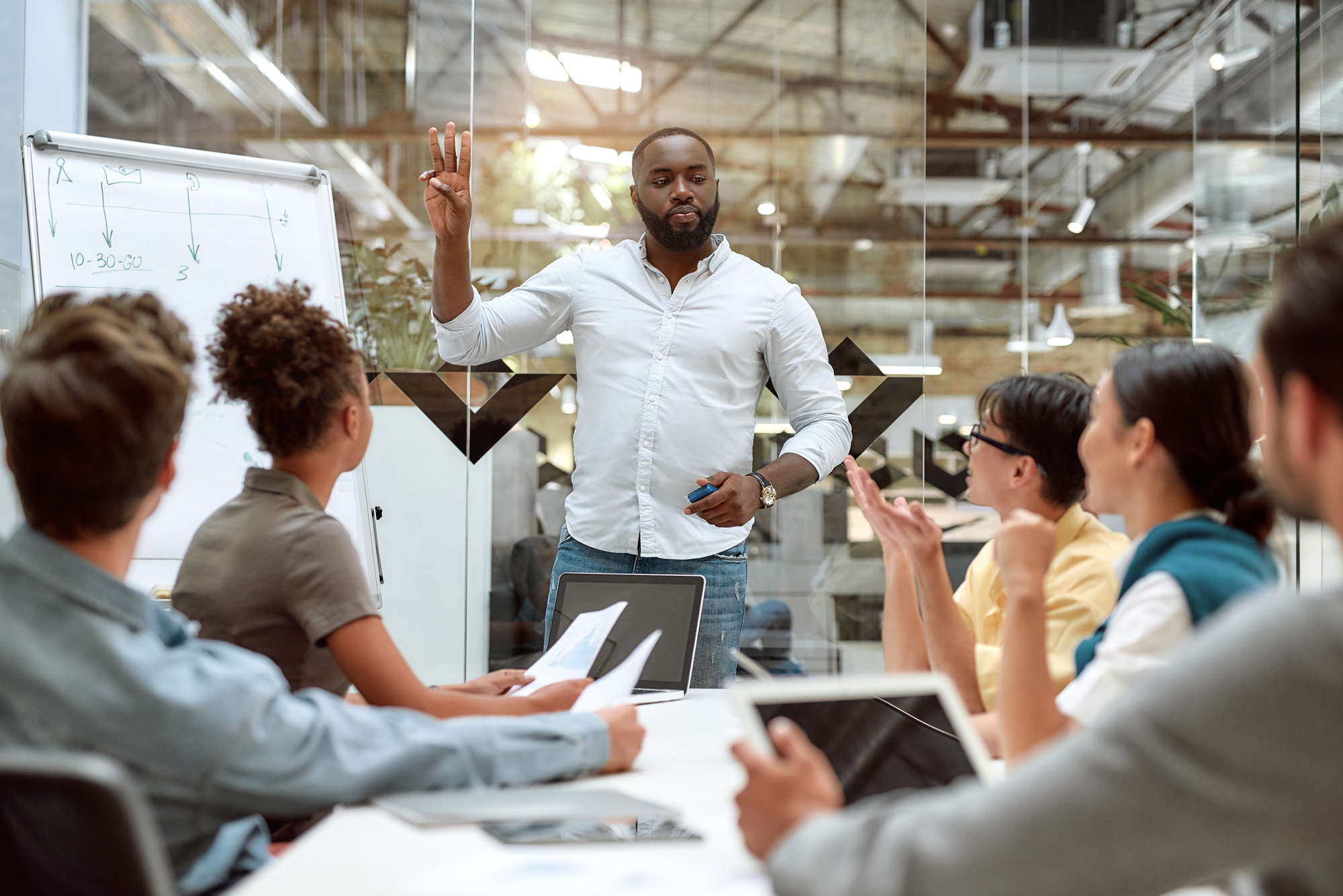 Home to our world-class range of training courses, events, webinars and CPD sessions.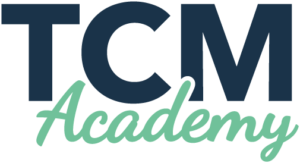 Welcome to The TCM Academy. Here you'll find a unique collection of training courses and developmental resources, spanning our full range of products and services. Each are delivered by our world-class consultants, and senior leadership team. We run free-to-access webinars and events at regular intervals and also deliver comprehensive training courses, held online, at our London Academy HQ or in-house to larger organizational groups.
What we offer
Our portfolio of training courses (many of which carry accreditation) includes:
An all-encompassing learning center for HR, Leaders, Managers and People & Culture Specialists.

Ruth Banks Employee Relations Advisor at Sopra Steria
"A great, informative training session. It provided techniques and tips to support managers when dealing with workplace conflict."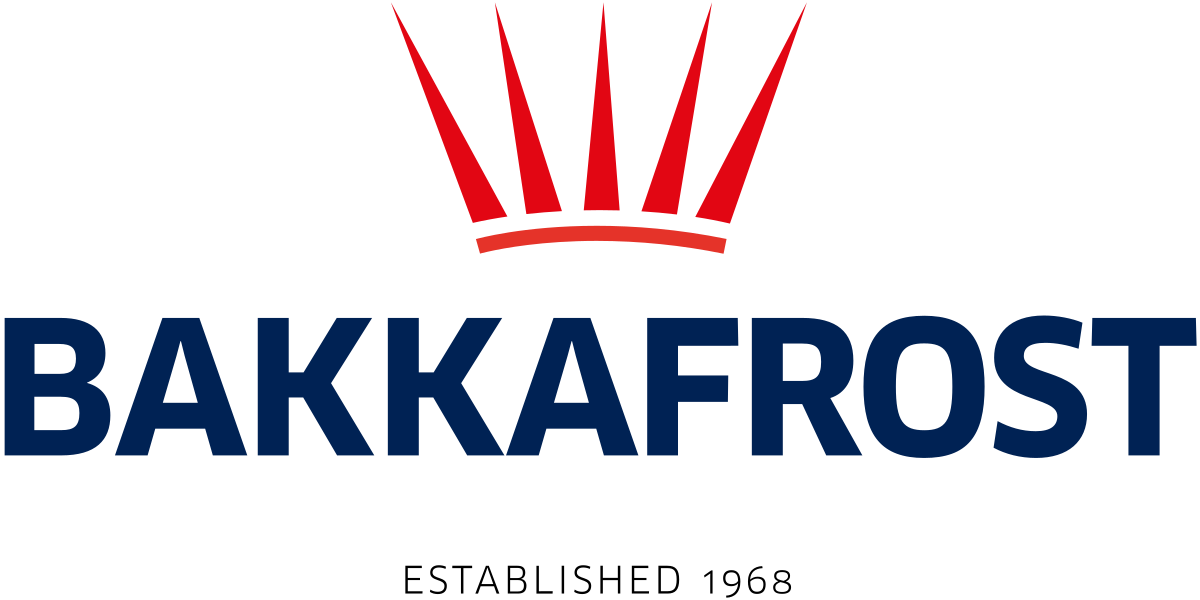 Gail Campbell HR Advisor at Bakkafrost Scotland
"Our trainer was very knowledgeable and clearly passionate about the topic they were teaching."

Jackie Newman Head of HR at P. D. Hook (Hatcheries) Ltd
"You will not be disappointed if you book with TCM."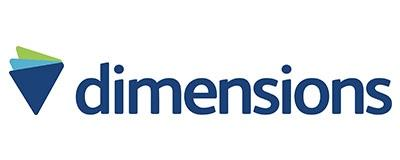 Camilla Maple Investigations Officer at Dimensions
"The trainer showed outstanding knowledge on the subject and really engaged me on the course. I felt I could come forward with any thoughts or feedback at any point. The course had great content in the areas of investigations and report writing."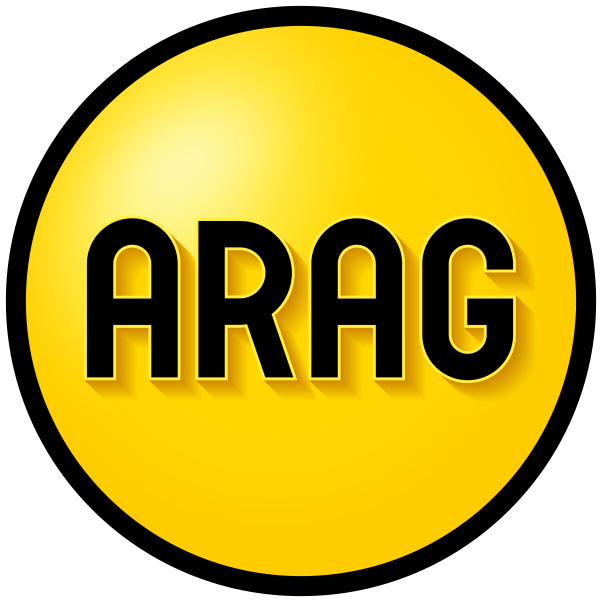 Katie Rees HR Manager at ARAG plc
"Fantastic course that was accessible online and facilitated very well. It has provided me with so many skills that I can use day to day as well as in a full mediation situation. It has helped me become much more comfortable in tackling workplace conflicts than I have ever been. Thank you!"

Michelle Hayes Consultant in Anaesthetics and Intensive Care Medicine at Chelsea and Westminster Hospital
"Knowledgeable and empathetic supervisors supported us throughout the assessment process. I wish I had known years ago some of the techniques to manage conflict. I would highly recommend this course."

Julie Plant HR Lead at Hounslow and Richmond Community Healthcare NHS Trust
"TCM mediation training is a must for all HR professionals who deal with conflict – definitely added value!"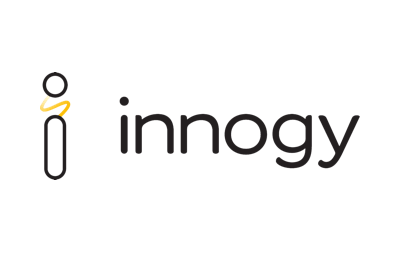 Cara Meakins HR Manager at Innogy Business Services
"We've just completed the initial training for the mediation accreditation which everyone thoroughly enjoyed and we are now progressing the written element of the assessment.  The trainers were fantastic and I couldn't recommend the course to anyone enough."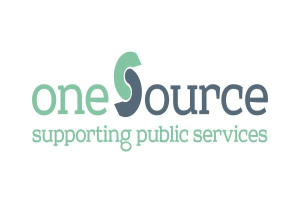 Catherine Anderson Organisational Development Manager at oneSource
"The TCM Group are a great organisation with great people who are passionate about mediation and resolution. We have worked with TCM for over 5 years to deliver a wide range of mediation and conflict management courses and services for the local authorities that we support. We have recommended TCM's mediation, training and consultancy services to many others and they have always been as impressed as we are."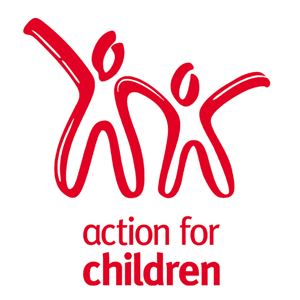 Richard Buck Workforce Development Partner at Action for Children
"Great organisation to work with. Always accommodating and helpful in shaping development sessions to meet audience needs. I would have no hesitation in recommending TCM."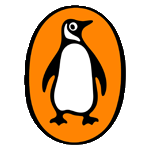 Ellie Pike HR Advisor at Penguin Books
"This course was really informative and engaging. Practical training delivered by approachable and knowledgeable professionals. I now feel more confident to put these skills into practice."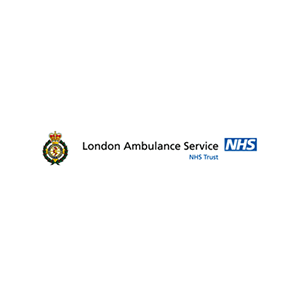 Cathe Gaskell B&H Specialist at London Ambulance Service
"David and his team were superb to work with in every way, generous with their time, inspiring and motivating…they delivered fantastic training and worked to engage staff at all levels as experts in mediation and conflict management. David was both empathic and intuitive, he made it easy to work with and he was very supportive to me as a client. In terms of customer care, TCM is an outstanding group and made things easy. In terms of working with David, he is the "real real" deal a genuinely nice person trying to make a difference in people's lives… highly recommended."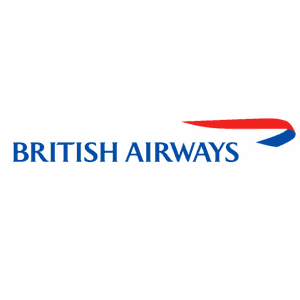 HR Policy Advisor at British Airways Nigel Ginner
"A thoroughly engaging course – extremely challenging, but a rewarding experience and best enjoyed by throwing yourself into the role plays to get the best out of it. Excellently delivered and facilitated with the sole purpose of learning and developing in a safe environment."

Rachel Roe Lawyer at Government Legal Service
"A brilliant course which really helps to understand how conflict arises and how to avoid it."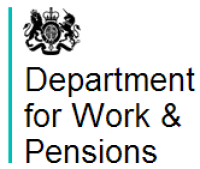 Danni Hudson HR Mediation and Investigations Service at DWP
"TCM has been used several times by DWP over the years, we've received very positive feedback from our mediators from every course that's been run. We have a great relationship, TCM has fantastic offers/networking events and I hope we will continue to see more of this. The training that TCM delivered was extremely effective and engaging. Even those trained by TCM from other government departments have had nothing but good things to say. TCM benefited us by giving us the ability for our organisation to offer an outstanding mediation service which is continuing to grow. If was up to me we'd choose TCM every time, but I understand we have internal processes to follow. I look forward to us working together in future, hopefully not just the training of new mediators, but other events too."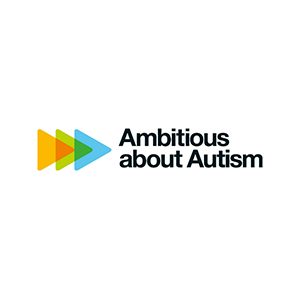 Poonam Bhatt HR Advisor at Ambitious About Autism
"TCM is a reputation exceeding other organisations. TCM provided the specialist skills for the Mediation Course ensuring that the small groups allowed the focus to work through the mediation approach and style. The course was extremely effective as the practical element I was able to take away and use the skills when mediating at work.  I was able to share my skills and knowledge with managers within the organisation and use the skills effectively. TCM helped by bringing benefits into our organisation by enhancing the need for mediation before taking the formal route of capability. I will always recommend TCM to others due to the personable training that was delivered and the effective approach."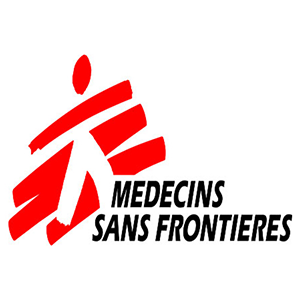 Christine Stanbury HR Manager at Médecins Sans Frontières
"I chose TCM because their accredited mediation course was more suited to the culture of the organisation I work for. The course was inspiring, clear and supportive for such an intense and focussed subject, it was excellent! I apply the knowledge daily to improve my skills and experience and I will definitely explore attending other training courses with TCM."

Louise Cameron HR Business Partner at Santander UK
"The TCM Group came on the back of a very strong recommendation by a reputable contact who had already completed the National Certificate in Workplace Mediation course. The course itself was very effective – insightful and practical. The tutor support and feedback were excellent! Training with TCM meant that I was able to develop my skills to resolve complex workplace disputes. The ongoing events/webinars/seminars hosted by the TCM are fantastic and I would definitely recommend them to any of my colleagues/networks/friends."

David Corbin Equality & Diversity Manager at Dorset Healthcare
"After looking at several companies I attended one of TCM's taster sessions. Following that I booked to attend the full course. The service overall was outstanding, and the professionalism of the trainers was outstanding. I still use the supporting material today as a guide. Since I became trained my Trust has now invested in three further Workplace Mediators and we have just completed an 18-month report on the cases we have had referred. We also meet monthly for a debriefing session to discuss cases. We are in the process of reviewing our Grievance Policy and Mediation is already listed as an early intervention before moving to a full-blown investigation. To be completely honest I have always found my interactions with TCM very positive. I feel that I can approach the team at any time for advice and linking into the Webinars is always a good reminder of why we take the steps to resolve issues at the lowest possible level."

Pippa Byrne Former Head of HR at Hugo Boss
"We wanted to review the way that we deal with challenges in the workplace. As a result of the training with TCM, I am now more confident to facilitate win-win outcomes."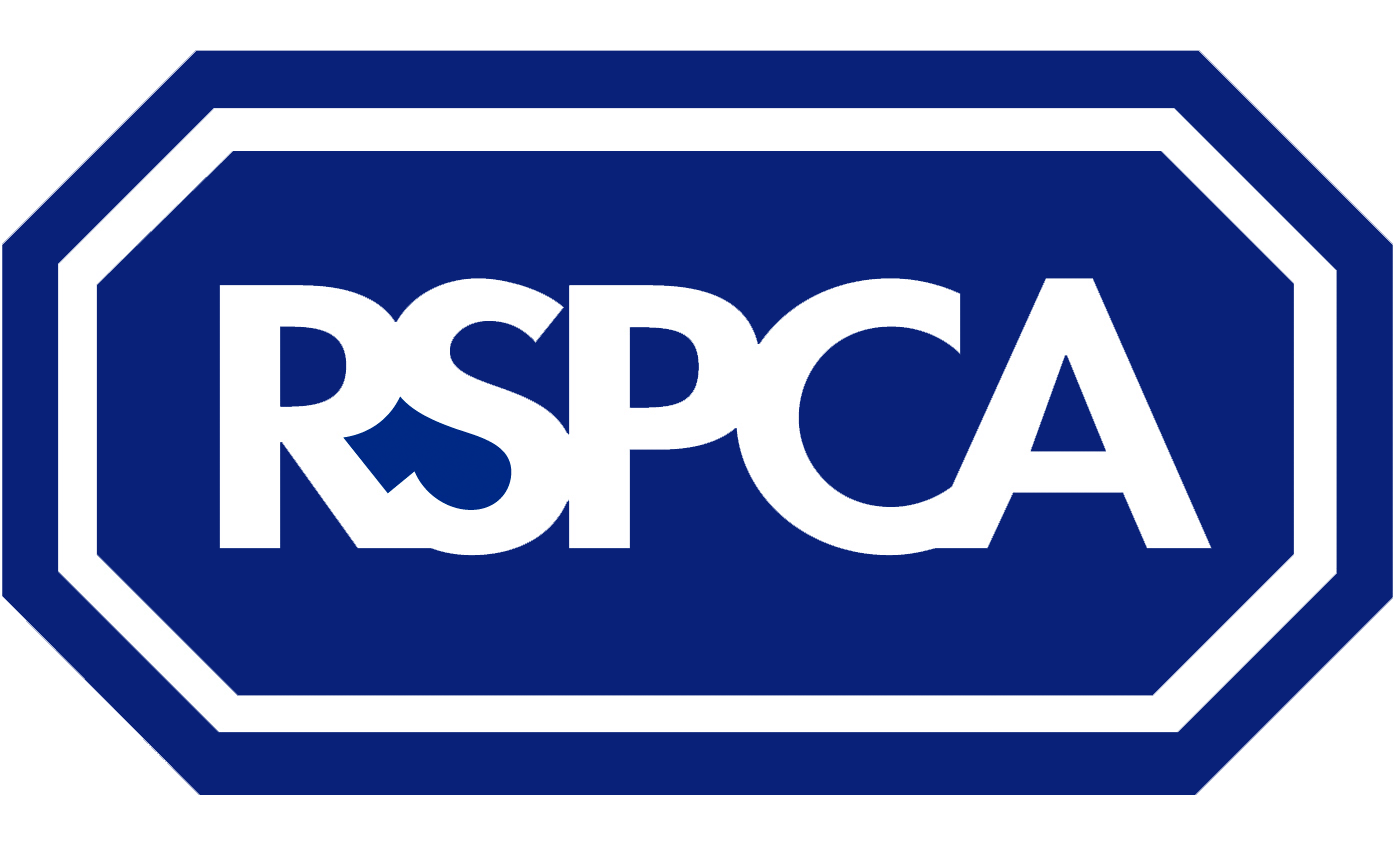 Employee Relations Advisor at RSPCA Emily Stuart
"The mediation training that was delivered by TCM was enjoyed by all delegates on the course, we all felt that we had learnt a new skill that we could not only use to benefit the organisation but one that we could take away into our personal and professional lives. The trainer Bola was enthusiastic and knowledgeable. Would strongly recommend this course."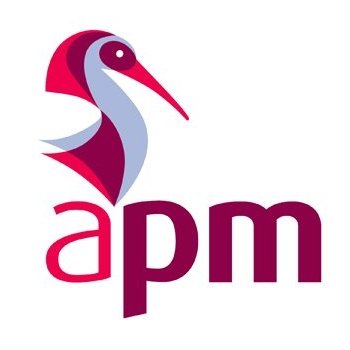 Jacob Achenbach Programme Manager at Rolls-Royce & Chair of Events at APM
"I invited David to organise a seminar for the Association for Project Management (APM) to help project management professionals develop conflict resolution and mediation skills. David's workshop was excellent; it was full of expertise and humour, allowed the delegates to reflect and speak about their experiences openly and provided us with a lot of practical tips on how to manage, and make the most of, disagreements in a workplace. David is a true professional with an ability to make a difference and it was a pleasure to work with him."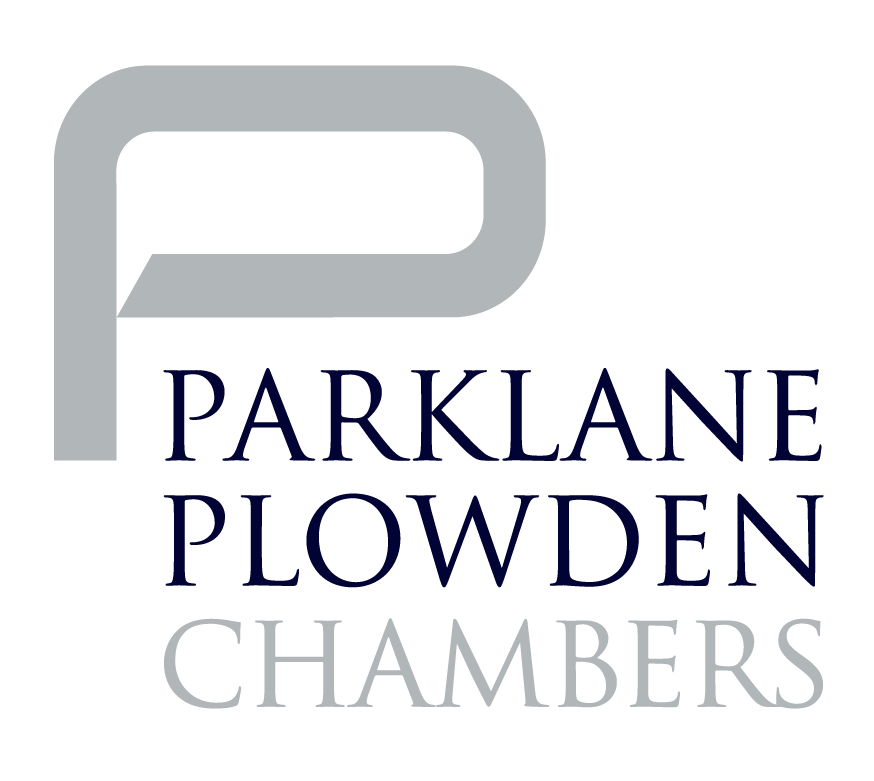 Gareth Price Barrister at Parklane Plowden Chambers
"A very experienced and insightful training offered by The TCM Group on workplace investigations. The course was handled excellently despite being delivered remotely due to Covid 19. Would highly recommend!"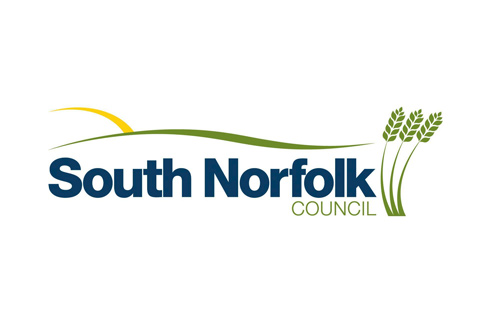 Jim Matthews HR Business Partner at South Norfolk and Broadland District Council
"At the age of 53, I found this the most inspiring experience in development I have had in my working life."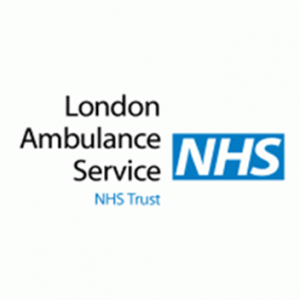 Claire Wilson Paramedic at London Ambulance Service
"The course was great and the instructor was fantastic. He was so passionate, knowledgeable and positive, he made the learning experience that much better."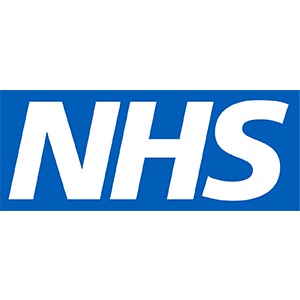 Mashhuda Kazi General Manager at NHS
"The course offers intense learning on such important and powerful human connections, working heavily with emotions. As all of us interface whether that be in work or personal, such skills, tools and techniques can help, learnt through this course. It equips you with concepts and complex issues better. We had a great trainer and had a wonderful, though very intensive, week."

Richard Fairley HR Business Partner at Cairn Housing Association
"A fantastic course made even better by the instructor's knowledge, expertise and teaching style. I thoroughly enjoyed the 2 days and would recommend to anyone."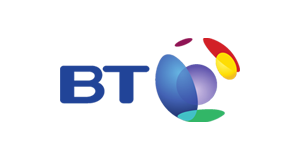 Spencer Barnett BT Internet
"I just wanted to thank you for delivering a superb course, I can honestly say the content and instruction has been exceptional. I have learnt an incredible amount this week and I feel even more inspired to pursue mediation as my next career – hopefully with TCM! The instructor's passion and teaching style made the week so interesting and the week fly by; they made the course for me!"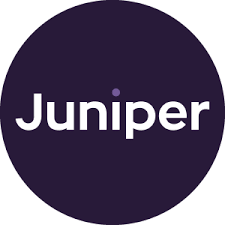 Julie Smith HR Business Partner at Juniper Education Ltd
"Thoroughly enjoyed this two day course. It struck the right balance between trainer-led course content and peer-to-peer discussion. Lots to take away – useful frameworks and toolkits which will help develop my skillsets."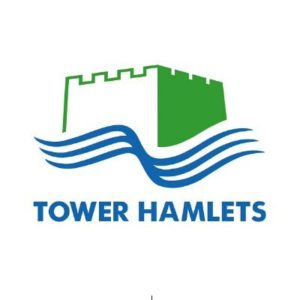 Sheila Begum Commissioning Officer at London Borough of Tower Hamlets
"The trainer's delivery of the course has been just the right balance between being informative as well as enjoyable. The course covered a number of key areas in a short space of time, but did not feel overwhelming. The trainer gave us the opportunity to reflect back on our learning through engaging activities which has proven to be meaningful and has personally given me the confidence to start using new skills and implement the learning acquired especially around leadership traits and styles."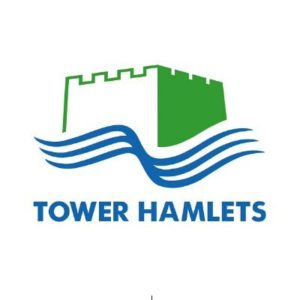 Helen Hillier Community Safety Neighbourhood Officer at London Borough of Tower Hamlets
"An engaging course, which enables you to delve deep to understand models around leadership, how people tick and how you can adapt to bring the best out of your team."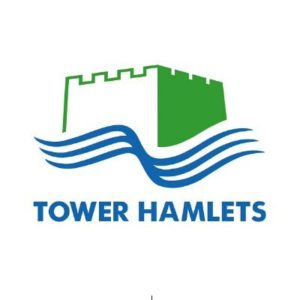 Elizabeth Omoaregba Business Analyst at London Borough of Tower Hamlets
"The sessions were very engaging, interactive and packed full of real-life applicable examples and situations. I thoroughly enjoyed the session."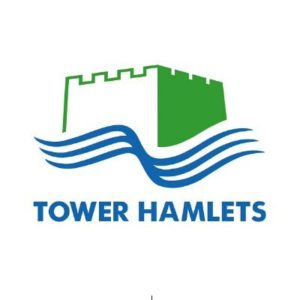 Sylvette Peksa Principal Environmental Health Officer at London Borough of Tower Hamlets
"It was an excellent course and it went beyond my expectations. I feel privileged to have had the chance to be trained by such experienced and inspiring trainers."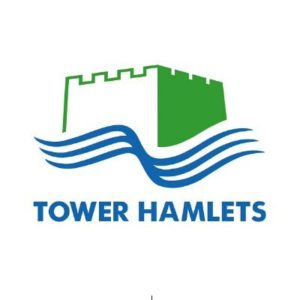 Joshuah Codjoe Tower Hamlets Enforcement Team Leader at London Borough of Tower Hamlets
"TCM were great from start to finish and the knowledge of the trainer/s is next to none. If you want to have a sound understanding of mediation in a short period of time then TCM will meet your expectations!"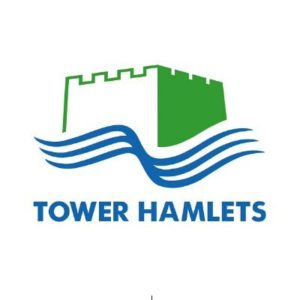 Lizzeth Tillock Agency Contract Manager at London Borough of Tower Hamlets
"TCM trainers provided an excellent course delivery, which was very intense and challenging, however their skill and facilitation put the participants at ease and encouraged where necessary. They always highlighted that this is a learning process and we are all here to learn from each other to become good mediators."

Service Administrator at Torbay and South Devon NHS Foundation Trust Jan Barrett
"An educational course delivered in an entertaining and engaging manner, would thoroughly recommend if you are considering mediation training."

Louise Sims Partnership Development Manager at Torbay and South Devon NHS Foundation Trust
"TCM provide excellent, in-depth and practical mediation training. Highly recommend."

Neil Terry Interim HR Relationship Manager at Veolia
"The training was really inciteful. The knowledge of the trainer was so beneficial and really helped put people at ease for some of the concepts and approaches to what can be a challenging and difficult process."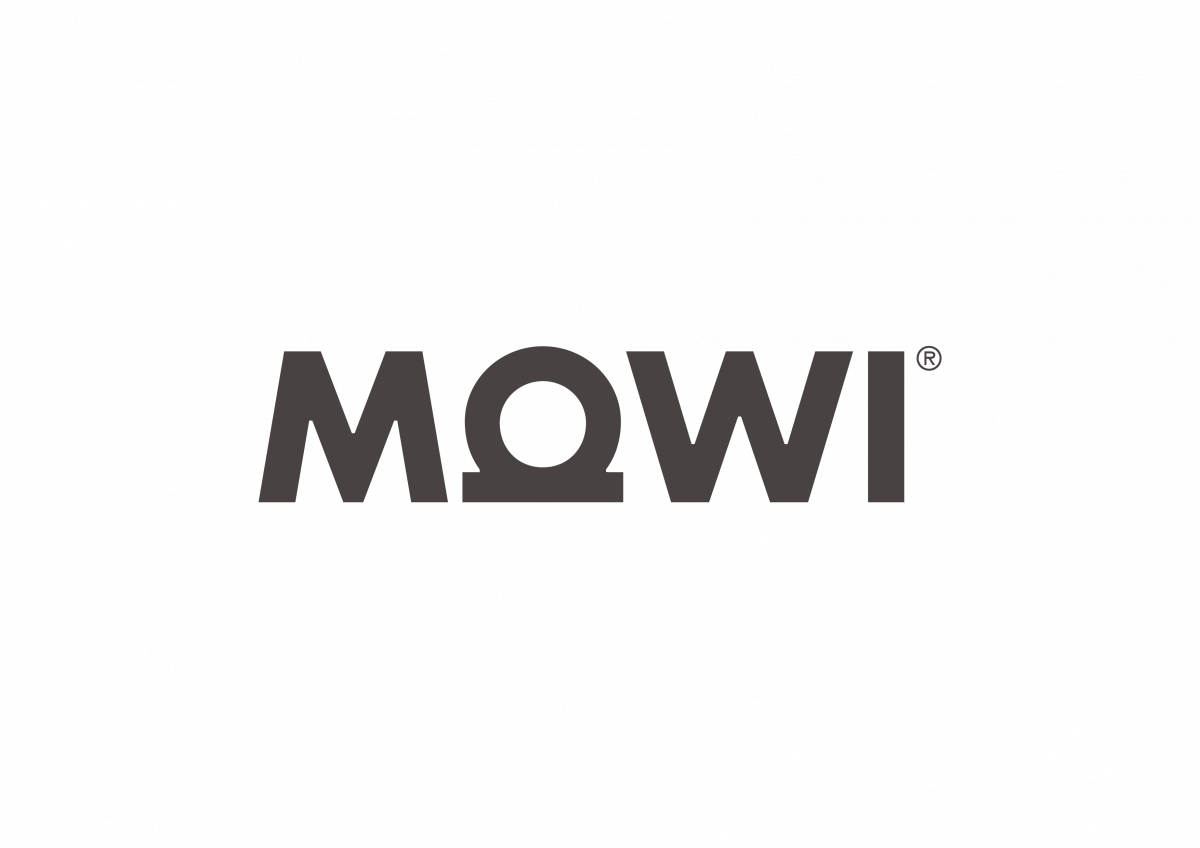 Joanna Peeling Head of HR at Mowi
"Thank you so much – I'm finishing this course feeling so much more confident about my skills and effectiveness in finding a constructive path to resolution."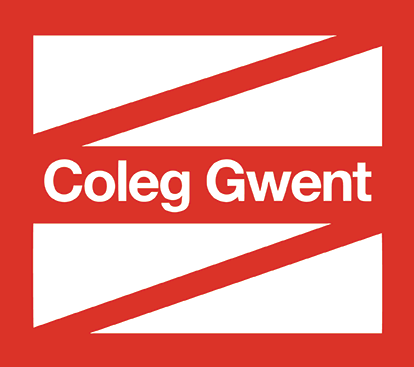 Nicola Woodhouse Jensen HR Business Partner at Coleg Gwent
"Excellent course with some great skills and tools to perform in my HR role day to day and manage effective mediation. Thank you to the trainer for a really positive learning experience and for supplying me with a great kit bag!"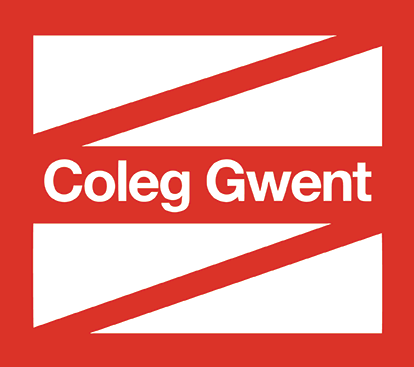 Danielle Hamer HR Business Partner at Coleg Gwent
"This course was informative and challenging at the same time, delivered by an engaging and very knowledgeable trainer. Thoroughly enjoyed each day!"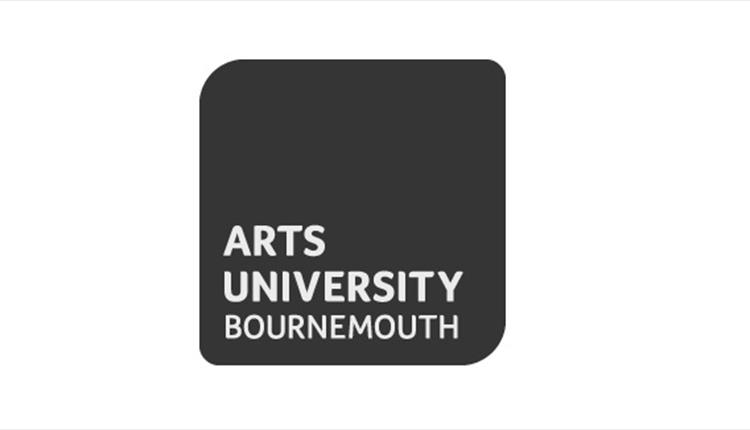 Aimee Garner Senior Investigating Officer at Arts University Bournemouth
"A well structured and informative course with warm and approachable trainers and an array of materials to support learning. It really helps to build your confidence."

Susannah Atherton HR Manager at Christina May
"The HR as Coach & Mediator course was informative, relevant, up-to-date and engaging. In a world of online learning, they managed to ensure we had the right balance of screen time, engaging conversations and content."

Barbora Kosnarova Global Learning and Development Manager at proSapient
"The whole experience working with TCM has been great. Chloe was supporting us from start to finish, she went above and beyond to help us book the right solution. We chose to go with the Quality Conversations training as we wanted to equip our first-time managers with a toolkit to handle common challenges like giving feedback, leading tricky conversations and managing conflict. Our trainer, Aideen, was a fabulous facilitator and she shared useful strategies with everyone. She made the training into an interactive conversation with everyone feeling involved and included."

Maria Broomfield HR Business Partner at Greater Anglia Railways
"I highly recommend the National Certificate in Workplace Mediation course. It was delivered to such a high standard and has given me the confidence to put my learning into practice back in the workplace!"

Susan Wilkinson Group Executive Assistant at Danbro Trading Group
"Thank you for an insightful course. The course provided me with useful skills I can apply in the workplace and was professional from start to finish."

Merry Brown Resolution Consultant at The TCM Group
"I could not be happier with the quality and excellence of the TCM material, the trainer Terry, and the comradery I felt with the other delegates. This has been a wonderful, challenging and rewarding experience."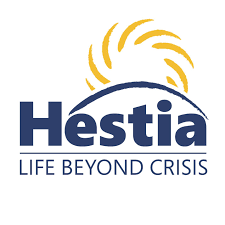 Geraldine McDonagh HR Business Partner at Hestia
"The techniques in this course can be applied both in your business life and personal life. The trainer was extremely knowledgeable and adapted the course content to meet the needs of the delegates."

Susan Wilkinson Group Executive Assistant at Danbro Trading Group
Thank you for an insightful course. The course provided me with useful skills I can apply in the workplace and was professional from start to finish.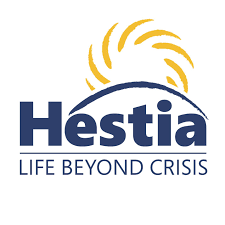 Geraldine McDonagh HR Business Partner at Hestia
"The techniques in this course can be applied both in your business life and personal life. The trainer was extremely knowledgeable and adapted the course content to meet the needs of the delegates."
Recognized and endorsed by leading global awarding bodies: setting the standards in program excellence and quality.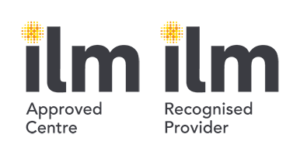 ILM Recognised
The Institute of Leadership & Management (ILM) developed its ILM Recognized certification to provide a global mark of quality for organizations and training providers who deliver programs aligned to their world-class quality standards and learner experience. Many of our leadership and management programs carry this globally recognized endorsement.
OCN Accredited
The Open College Network (OCN) provide rigorous external verification of our courses to ensure that they are delivered to the highest of standards. OCN London is a national qualification awarding organization regulated by Ofqual and the Quality Assurance Agency for Higher Education (QAA).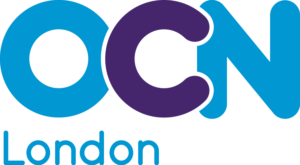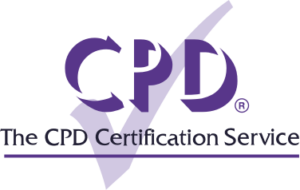 The CPD Certification Service
Established in 1996, the CPD Certification Services is the largest and leading independent CPD accreditation organization working across all industry sectors. They work with training providers such as The TCM Group to provide an authoritative CPD certification for their further learning activities.
Enhance your skills, connect with like-minded individuals and stay up-to-date on the latest industry topics, via The TCM Academy!