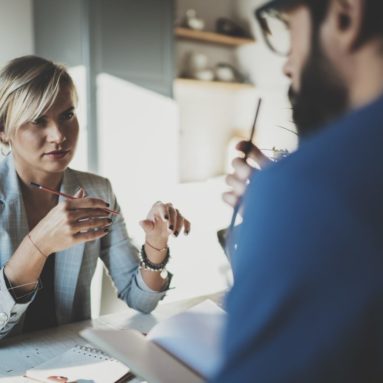 Core Mediation Skills (1 Day)
Learn how to nip workplace conflict in the bud!
Introduction
This one day course presents managers and HR professionals with the core skills that they need to understand how, and why, disputes occur and how to respond when they do. The course develops the core competencies that managers and HR professionals require to resolve workplace disputes between two employees within their organization at the early stage of the grievance process.
The course utilizes best practice in all aspects of mediation and conflict management and our highly experienced trainers help participants to embed mediation into their portfolio. We provide the skills and strategies that managers need to nip issues in the bud – before they escalate out of control. We recommend that all managers and leaders along with Personnel, HR, ER and OD assistants, managers and directors attend this course. This course can also act as a 'stepping stone' to more formal mediation and dispute resolution training for HR professionals who wish to develop these skills further.
Core Mediation Skills™ is one of the most well-recognized conflict resolution skills short courses available. We pride ourselves on delivering a world-class course to delegates. Don't just take our word for it, please click here to read reviews and accolades from previous delegates.
Benefits
After completion of this unique 1-day program, delegates will be able to:
Respond calmly and neutrally during mediation.
Use a range of active listening and reframing skills to move a situation forward.
Understand how to create and manage boundaries and set clear goals.
Key Facts
Suitable for all types of managers (junior, middle, senior); supervisors and team leaders.
$395 per delegate. Contact us via the form at the end of this page, for upcoming open access course dates, or with in-house inquiries for groups of 4 or more.
Out of stock