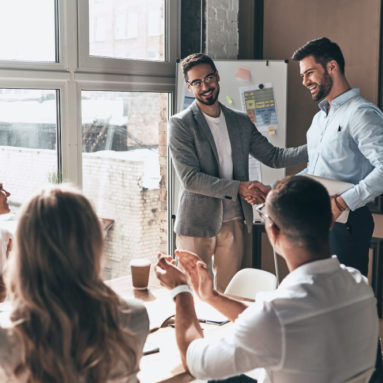 Practical Mediation Skills (2 Days)
A course in handling conflict through resolution to prevent issues from escalating when things go wrong.
Introduction
This two-day CPD approved program provides delegates with the skills, competencies and strategies to undertake an effective mediation intervention as part of their existing role. The course is delivered by some of the top mediation trainers in the UK and it is powered by TCM's award-winning FAIR Mediation Model™.
HR, Union officials, supervisors, managers and leaders are spending more time, money and energy working with conflict and negotiating outcomes to difficult situations. This course is based on our extensive experience of training mediators and undertaking mediation interventions in a wide array of organizations. The course delivers a range of practical skills and techniques which can be used to bring quarrels, complaints, grievances, conflicts and disputes to a constructive resolution.
In an increasingly diverse working environment, coupled with the introduction of a raft of new employment legislation, it is essential that HR, unions, managers and leaders have the skills that enable them to meet the expectations and needs of their stakeholders. Mediation and dispute resolution skills are central to modern management.
Practical Mediation Skills™ is one of the most well-recognized conflict resolution skills short courses available. We pride ourselves on delivering a world-class course to delegates. Don't just take our word for it, please click here to read reviews and accolades from previous delegates.
Benefits
This unique 2-day course provides delegates with:
The skills necessary to preserve the psychological contract by detecting, preventing conflict from escalating and resolving conflicts at an early stage.
A model that can be used to set up and conduct successful internal mediation.
The confidence to bring awareness about mediation to their colleagues and promote a non-adversarial culture in your organization.
Key Facts
Suitable for: HR, ER, OD and L&D professionals, union and employee reps, managers and leaders, lawyers, wellbeing and engagement specialists and anyone involved in handling customer or employee complaints.
$695 per delegate. Contact us via the form at the end of this page, for upcoming open access course dates, or with in-house inquiries for groups of 4 or more.
Out of stock