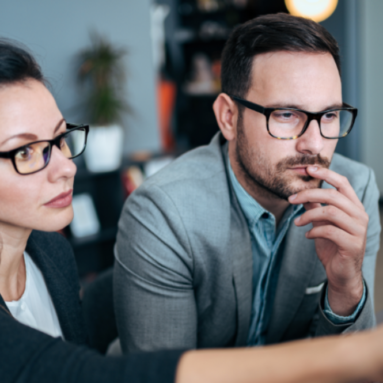 Core Investigation Skills (1 Day)
A one day course which provides delegates with an overview of the core elements of a fair and thorough investigation.
Introduction
This one-day investigations skills course is suitable for line managers, supervisors, human resources and employee relations professionals. This course gives delegates an overview of the investigation process along with the skills that they need to undertake a basic fact-finding exercise or a neutral evaluation in order to assess the most suitable remedy to a workplace issue.
The course is also useful for anyone who may be required to commission an investigation as it delivers an overview of the process and places emphasis on the development of terms of reference and a coherent investigation report. The skills are particularly suitable for investigating cases such as grievances, complaints and one-off incidents, none of which are likely to result in a dismissal.
Benefits
Your organization will have access to highly trained workplace investigators who can assist you to make an evidence-based, fair and objective decision about how to resolve a workplace issue. This may include decisions to apply a disciplinary sanction up to and including the decision to dismiss.
By the end of the course, delegates will:
Understand how to set up and manage an investigation or neutral evaluation
Possess the key skills: active listening; interviewing; funneling; summarizing and note-taking; which are essential to a thorough investigation
Understand how a well-structured investigation report should be presented
Possess the techniques needed to manage an investigation with impartiality and neutrality
… and so much more!
Key Facts
Suitable for senior managers, line managers and supervisors who are required to undertake investigations into a wide range of workplace issues including: grievances, attendance, performance and various disciplinary issues, etc. and HR/ER professionals who are required to commission, manage, supervise, support, quality assure, or evaluate workplace investigations.
$395 per delegate. Contact us via the form at the end of this page, for upcoming open access course dates, or with in-house inquiries for groups of 4 or more.
Out of stock