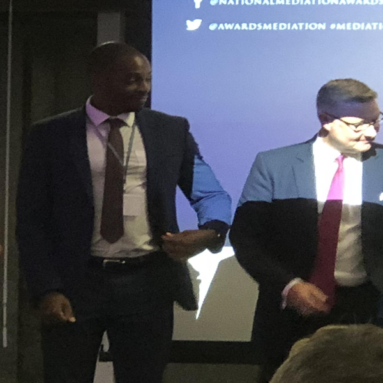 TCM win Mediation Service/Practice of the Year at the National Mediation Awards 2018
The TCM Group are delighted and honoured to have been announced winners of the Mediation Service/Practice of the Year 2018 at this year's National Mediation Awards.
Held on the 9th October this year, the Civil Mediation Council and College of Mediators collaborated to present this high-profile all-mediation event at the prestigious Queen Elizabeth II Centre, Westminster.
The TCM Group's 17-year history has supported conflict management programmes in over 300 organisations throughout the public, private and charitable sectors. As well as offering a consultancy-based service they also run accredited mediation training programmes and specialist courses that focus on developing solutions that are aligned to their client's corporate values, to build engagement, using language which their clients understand.
As well as innovative training programmes that respond to emerging issues, TCM also invests heavily in producing and sharing resources such as white papers, articles and webinars which bring together the latest in conflict management and mediation.
Their client TSB said of them,
'It's very rare to come across people that are quite so passionate about their area of expertise. The whole team has been extremely professional, supportive and knowledgeable, and not to mention a little patient as we work to implement our mediation scheme at TSB'.
The National Mediation Awards are held annually to celebrate and reward success in all aspects of the workplace, business and consumer mediation.
The TCM Group is absolutely thrilled and delighted to have won this award in recognition of the hard work of each and every member of the amazing team at the TCM Group.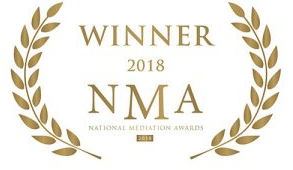 You may also like to read