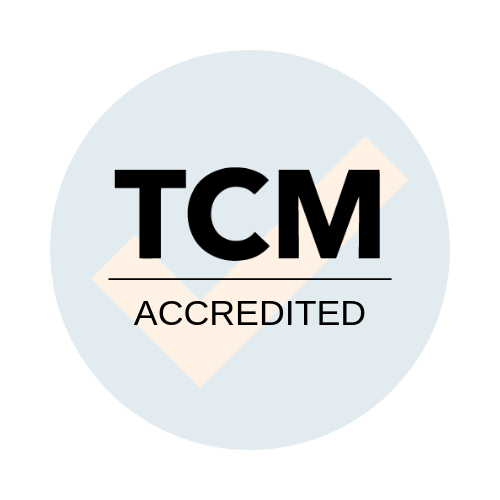 THE NEW STANDARD FOR WORKPLACE MEDIATION ACCREDITATION.
Once a delegate has completed the National Certificate in Workplace Mediation (NCWM) and passed the OCN accreditation, we will award them the 'TCM Accredited Mediator' status. This means that they can describe themselves as a 'TCM Accredited Mediator' on their online profiles (e.g. LinkedIn) and in their marketing. It replaces the PMA accredited mediator. Delegates will receive their TCM certificates once they have passed with OCN.
We have also developed a one-day accreditation workshop for previous delegates to become accredited. Contact us for more details.
To continue your accredited status, delegates must attend at least two CPD events per year. Accreditation will last for 3 years which will be displayed on the certificate. At the end of the 3 years delegates must attend the one-day workshop to secure a further three years certification.
TCM Accredited Mediator's must also subscribe to the TCM Mediator Practice Standards.
Cost per delegate: £95 + VAT
What are the benefits of becoming TCM Accredited?
Credibility – widely recognised in the world of mediation via the FAIR model.
TCM is a well-known brand, nationally and worldwide, and therefore parties will have more confidence in TCM Accredited mediators.
Discounts and offers on TCM Community training, events and CPD workshops.
Please use this form to register your interest for the TCM Accredited workshop.