Award-winning conflict resolution, HR and management development.
TCM is an award-winning consultancy which designs and delivers high impact mediation, conflict resolution, change management and employee relations services. TCM also designs and delivers mediation, change management, communication and negotiation skills training programmes for mediators, managers, leaders, unions and HR.
A world-class team
Industry experts who bring passion, energy and expertise to every assignment.
When I set up The TCM Group in 2001, I knew that I wanted to help organisations to embed the cultures, the systems, the processes and the leadership behaviours which brought the best out of their people and which helped to make their organisations thrive. My aim was, and still is, to create happier, healthier and more harmonious workplaces.
I set off on a mission to build a completely new kind of business to help HR professionals, leaders, managers, union officials and others to embrace a new way of working which repaired relationships and built lasting solutions that benefited everyone. It started with mediation but it has become so much more.
The TCM team are the people who make it all happen. They have an unrivalled depth of knowledge and industry expertise including HR, law, psychology, employee relations, teaching and, of course, mediation. Put simply, they are world-class. TCM consultants operate across the UK and increasingly overseas. On behalf of all of the team at TCM, I look forward to hearing from you.
David Liddle, Founder and CEO of The TCM Group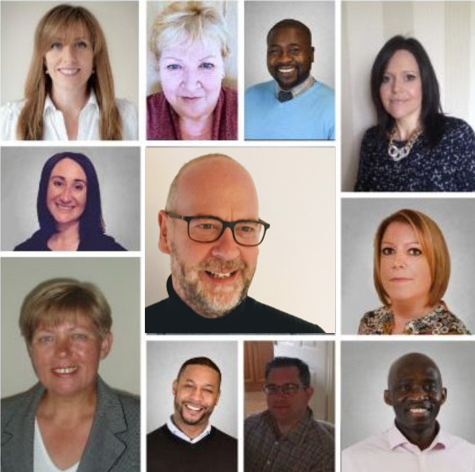 TCM has an unrivalled track record.
Below are a small selection of the organisations who have partnered with TCM. Click on the logo for a detailed case study or more details.
How to integrate a person-centred, values-based culture within your organisation.
The TCM System™ is used by numerous organisations to underpin their People and Culture Strategy.  The TCM System™ delivers a values based, person centred approach to human resources, employee relations, organisational development and leadership.
The benefits of adopting the TCM System™ include enhanced productivity, reputation, employee engagement and employee well-being. In addition, the time, costs and stress associated with solving problems at work is dramatically decreased.
Professional training and events from TCM
TCM.tv - watch us in Action
Below are a selection of videos, webinars and recordings from events that we have produced.