Welcome to The TCM Academy
Home to our world-class range of training courses, events, webinars and CPD sessions. We design and deliver training programmes which are flexible, adaptable and scalable.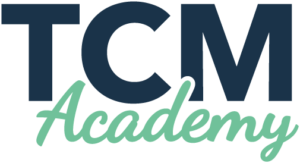 Welcome to The TCM Academy. Here you'll find a unique collection of training courses and developmental resources, spanning our full range of products and services. Each are delivered by our world-class consultants, and senior leadership team. We run free-to-access webinars and events at regular intervals and also deliver comprehensive training courses, held online, at our London Academy HQ or in-house to larger organisational groups.
What we offer
Our portfolio of training courses (many of which carry accreditation) includes:
An all-encompassing learning centre for HR, Leaders, Managers and People & Culture Specialists.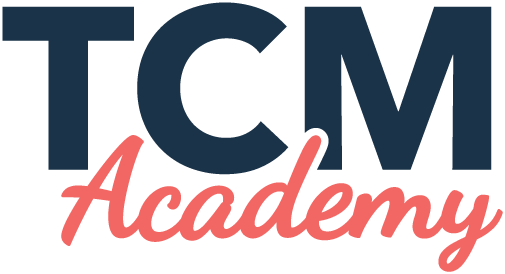 Janine Ellis MPH
Really worthwhile course to attend, I took so many learnings away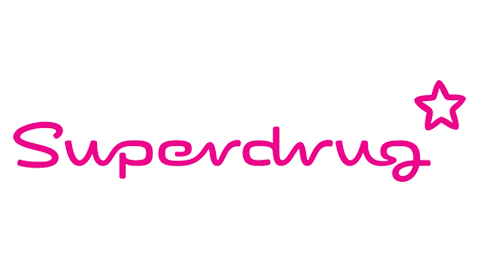 Eleanor Haigh Human Resources Payroll Administrator at Superdrug
Really enjoyed learning new ideas about managing conflict, delivery of course excellent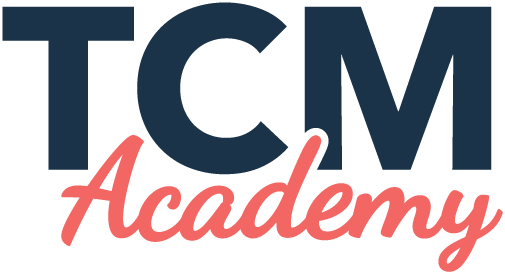 ABG Keri Jones
The training provided by TCM was both challenging and purposeful. I made a network of great contacts and I feel that I have developed my skill set from the sessions on both investigation skills and mediation.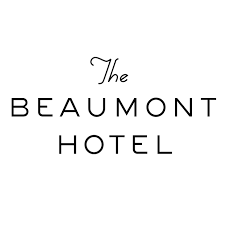 Anthea Downes The Beaumont Hotel Ltd
I am quite new to interviewing for investigation purposes and found the course extremely motivating. Terry our trainer gave us a wealth of information in a concise, easy to take-away manner. It is also great I can refer back to what was discussed in our delegate pack. Thank you.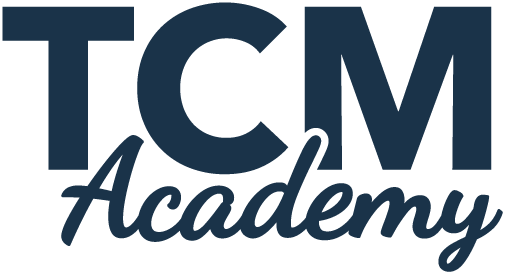 Louise Leaves Founder and Director at Leaves HR Consulting Limited
Would highly recommend this is a great course for learning the framework and developing your skills in mediation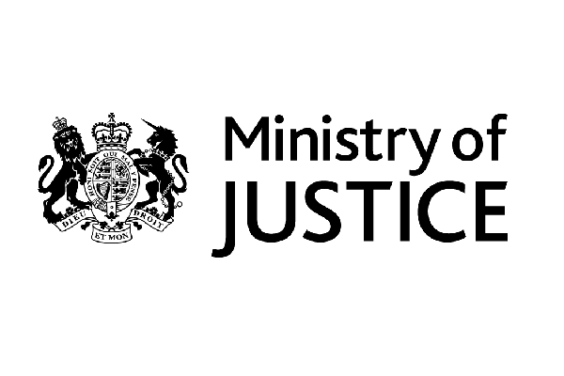 Vikki Smith HR professional from Ministry of Justice
Marie was brilliant, very knowledgeable and inspiring. I loved the team I was with and the course exceed my expectations. its the best
course I have ever done.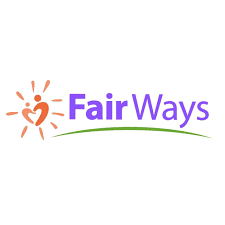 Wayne Okell Director of Talent & Performance at Fair Ways
A first class experience, lots of valuable learning and content to take back to my organisation

Silvana Van Schaik Associate Director, Talent Management, Talent and Culture at Sustainalytics
"Our collaboration with the TCM Group, started with an inspiring session delivered by David Liddle, as part of Morningstar's 2023 Global Week of Learning. This session has been specifically designed to give leaders some guidelines in understanding the culture they create and the teams they develop, under the lens of conflict management.
As part of the workshops they deliver, TCM takes the time to understand the specific development needs of the group, and facilitates a best in class development journey. We really appreciated the thorough design of the Conflict Management program, that spoke to our learning needs. The insights provided are actual, easy to apply, and provide meaningful results. Looking forward to continuing collaborating with the TCM Group in the future!"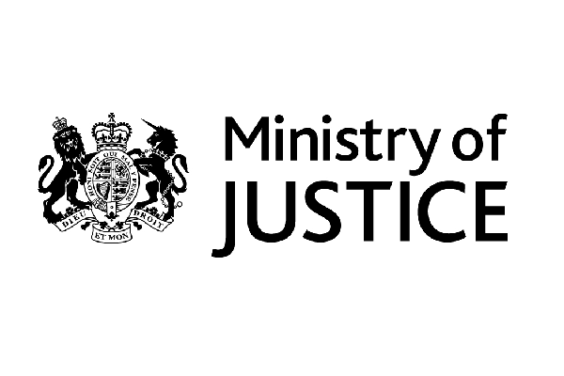 Lucy Decker Senior Occupational Psychologist at Ministry of Justice
What a fantastic and rewarding training week. I have learnt so much not only about how to effectively mediate but also about myself and how I engage in conflict. The approach taken to learning and practice with a brilliant trainer Pip was brilliant, she left no question unanswered.

Karen Orr HR Consultant at People Wise Solutions
Another really well structured programme, with an exceptionally knowledgeable, experienced and effective trainer. This course provided the stretch I needed to leave me feeling more confident in my ability to provide others with the opportunity to successfully resolve their conflicts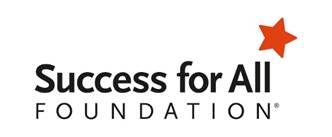 Clea Holmes HR Manager at SFAET
An excellent course taking participants through an investigation with relevant activities to practice the skills needed.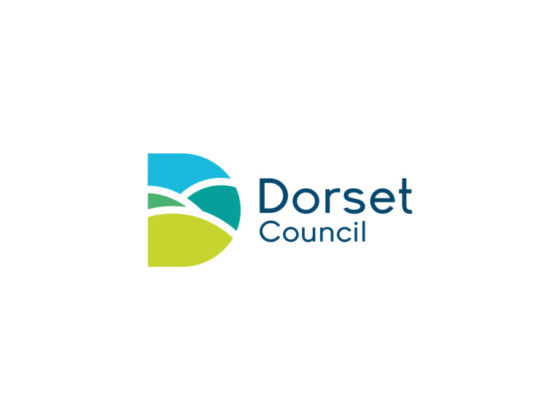 Neil Wedge Chief Executive at Dorset County Council
Challenging, intense and utterly thought provoking and change any preconceived ideas I had!

Sawsan Arman HR Manager at Plan International
TCM provided an exceptionally comprehensive and highly relevant training program that significantly enhanced the skillset of our HR Managers within the organization. This training effectively addresses conflict resolution techniques specifically tailored to handle Employee Relations cases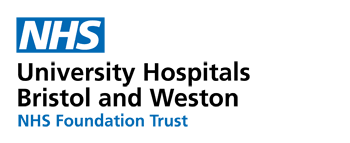 Simon Walrond Digital Services General Manager at University of Bristol and Western NHS Trust
I attended the TCM Workplace Mediation training. Whilst intense and challenging, I came out of it with a complete understanding of the mediation process.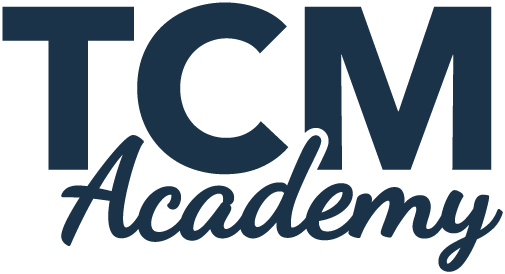 Mellissa Charles
I couldn't fault the delivery of the training and the assessment. We were taught the theory, observed and then put what we had learnt into practice – ideal way for me to learn. The support materials and the aftercare available is also very impressive.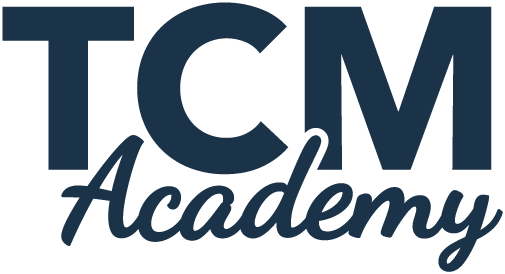 Rebecca Burns Shineonraw
Alan was an excellent and engaging trainer/facilitator (not sure which word you use…). Making the content real and relatable, whilst giving people the confidence to implement the mediation framework in real life scenarios. I thought 5 days on zoom would be challenging, but it flew by.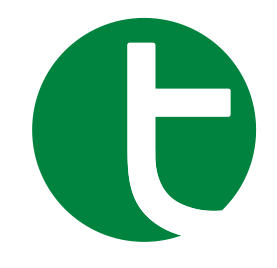 Kath Roe School Development Lead at Thrive Trust
I have thoroughly enjoyed the programme and feel equipped to start as a mediator with this framework to support me. The experiential nature of the course really served to prepare me.

George Max Jarboe Senior Internal Auditor at Plan International Liberia
Following the training, my perspectives about mediation in the workplace or community have changed significantly and have helped me to be more engaged in building relationships.

Helen Idiong Director, Program Quality and Innovation at Plan International Nigeria
I thoroughly enjoyed my mediation training with TCM. One thing that training did for me was to help me evaluate myself as a person and my workplace priorities.
It allowed me to become aware of various enablers of conflict and helped me to listen actively and empathize effectively with my colleagues and even family members. I have become a better colleague, parent, and partner following that training as I actively explore ways of diffusing tension in my environment before it snowballs into active conflict.
I appreciate Bola and the entire TCM team!

Helen Price Senior HR Officer at Ascend Learning Trust
Thank you so much for the Mediation refresher training today.  I thought your delivery was brilliant, engaging and motivational.  As someone with a family with a few ADHD members, it's really refreshing to hear ADHD talked about so openly and naturally in a work environment.
Thank you again!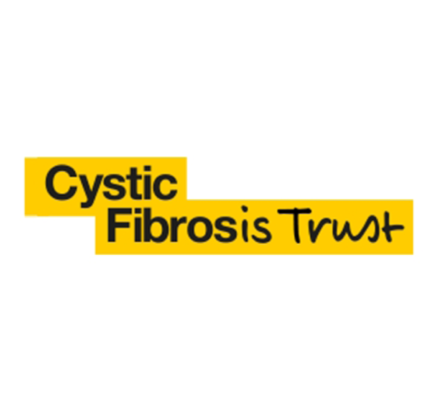 Jana Witt Clinical Quality Improvement Manager at Cystic Fibrosis
Great interactive & engaging training with valuable opportunities to exchange ideas with other delegates, as well as helpful materials for further reflection and development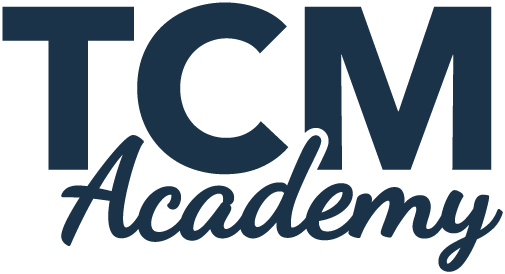 Ann Moreels Owner at M&L Management Services bvba
I did my Mediation training at the TCM Group and it was a suuuuper experience because of the content of the training, how it was delivered and because of the trainer(s). It was the same in this workshop : great trainer, strong content, super nice approach and great atmosphere in the (online) sessions ! Top !!!!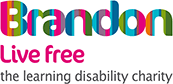 Julie Plant Learning and Development Manager at Brandon Trust
As ever the TCM Team Facilitators course was well organised and structured. The course facilitator was very experienced and more than able to adapt the content to our needs and answer all of our questions. I would highly recommend this course.

Rihab Elhassan Human Resources Manager at Plan International (Sudan Office)
My experience TCM Group is great and memorable. The Tutor helped us enhance our investigation skills. I am thankful to TCM Group and Plan International for providing a platform to enhance our investigation skills and an opportunity to showcase them. In the last I am saying that it was really great course, and I learned a lot.
Sam Bragoli-Jones HR Advisor
The mediation course was a great experience, with lots of opportunity to practice, network and learn the skills to be a fantastic mediator. Awesome course!!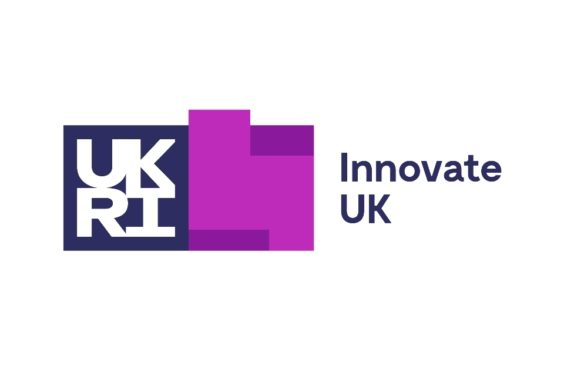 Sharron Whiting HR Business Partner at Innovate UK
Great experience from application to completion of assessment. Andi is a great teacher and coach. She takes pride in giving all the delegates a great learning experience by keeping it real by sharing life examples. I have thoroughly enjoyed this week and look forward to becoming an accredited mediator!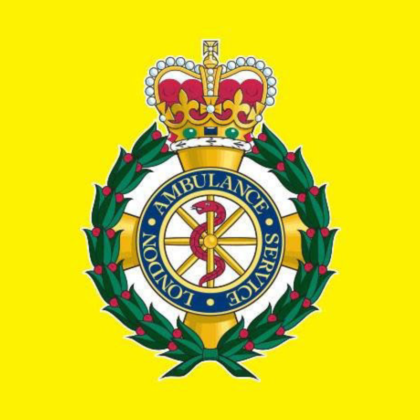 Sheila Ryanfrom Business Support Manager at London Ambulance Service
Always professional and interesting development opportunities from TCM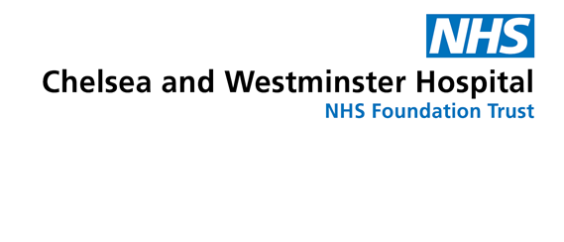 Andrew Snell Lead ODP at Chelsea & Westminster Hospital NHS Foundation Trust
I was very lucky to have been given the opportunity by my work place and line manger to undertake the TCM mediation course this June 2023 , I can't recommend this course enough I have a keen interest in resolving conflict and the course has given me the skills to do this with confidence.
The tutors were excellent and really got the best out of me and helped me achieve my goals. I now look forward to using the skills I learned everyday.

Alison Allen HR Consultant at Sparks HR Consultancy Ltd
Having completed the five day National Certificate in Workplace Mediation training, I would highly recommend this to anyone thinking about becoming an accredited mediator. The facilitators are extremely knowledgeable, supportive and helpful. The TCM way of mediation is easy to follow and very effective, as a mediator I am looking forward to putting all of my new learnings into practice to help resolve conflicts in a mutually agreeable manner.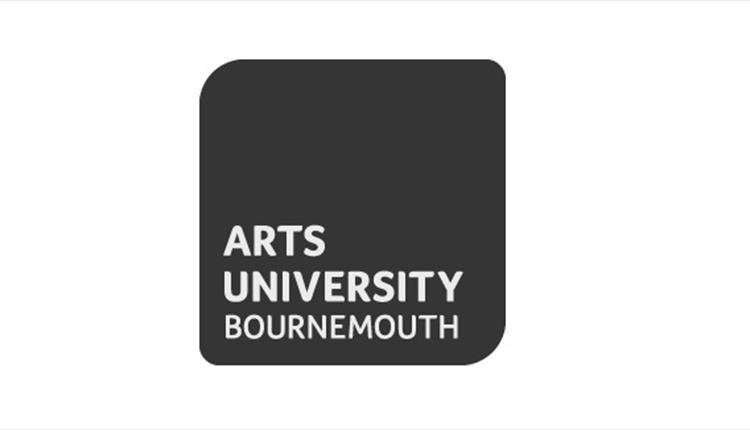 Carrie Packer Key Stage 5 Leader at Arts University Bournemouth
I found this course very helpful; the facilitators were friendly, well informed and knowledgeable. I was nervous but they put me at ease and really brought the best out in everyone. I have finished the course feeling confident and capable.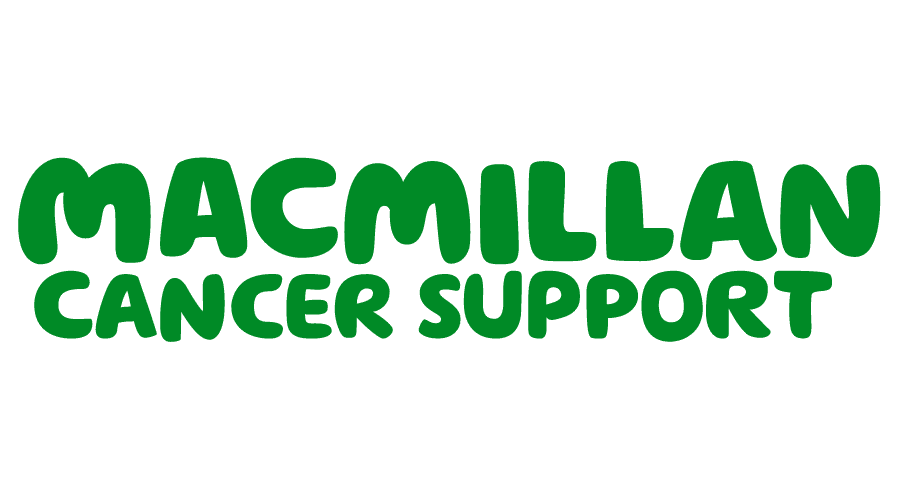 Kiren Bance Head of Diversity and Inclusion at Macmillan Cancer Support
Bola is an incredible facilitator, making all the learning so relatable for all of us. I felt like i learnt a lot of life lessons to apply to all areas of my life through this course.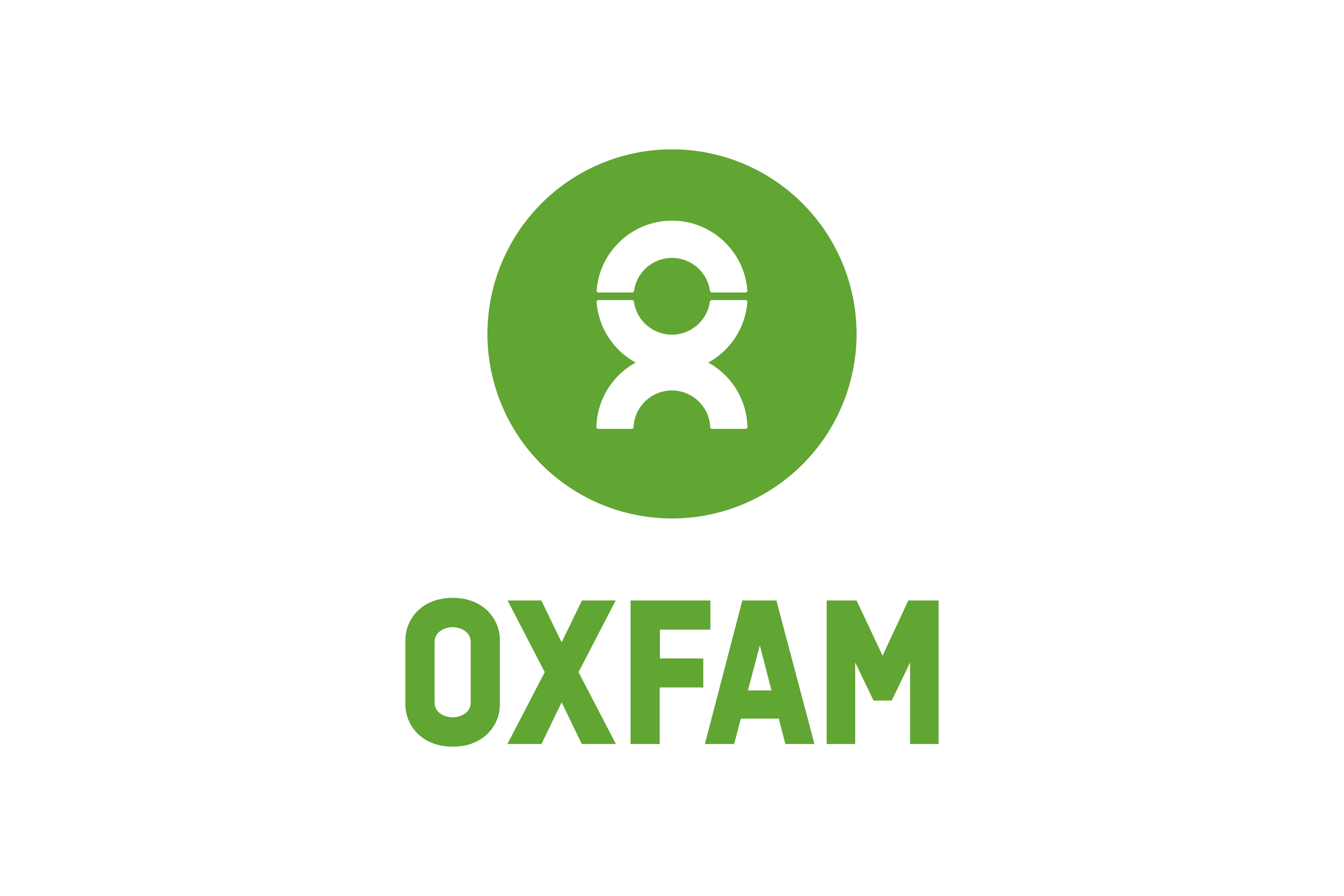 Annabel Beach Head of HR at Oxfam
"I can thoroughly recommend the Practical Investigation Skills course as providing very valuable tips and tools and good space for discussion of key issues for investigations."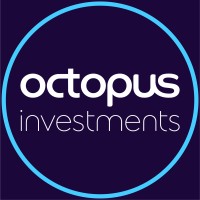 Daniel Chapman-Harris Head of Learning and Development at Octopus Investments
The course was so worth the investment of time, I learnt so much and was able to apply that learning in a safe and supportive environment. I received helpful feedback throughout from the experienced mediators leading the course which I was able to weave into session and see and feel the shift in outcome as a result. Thank you team, I'm looking forward to using my learnings at work to help in future mediation sessions.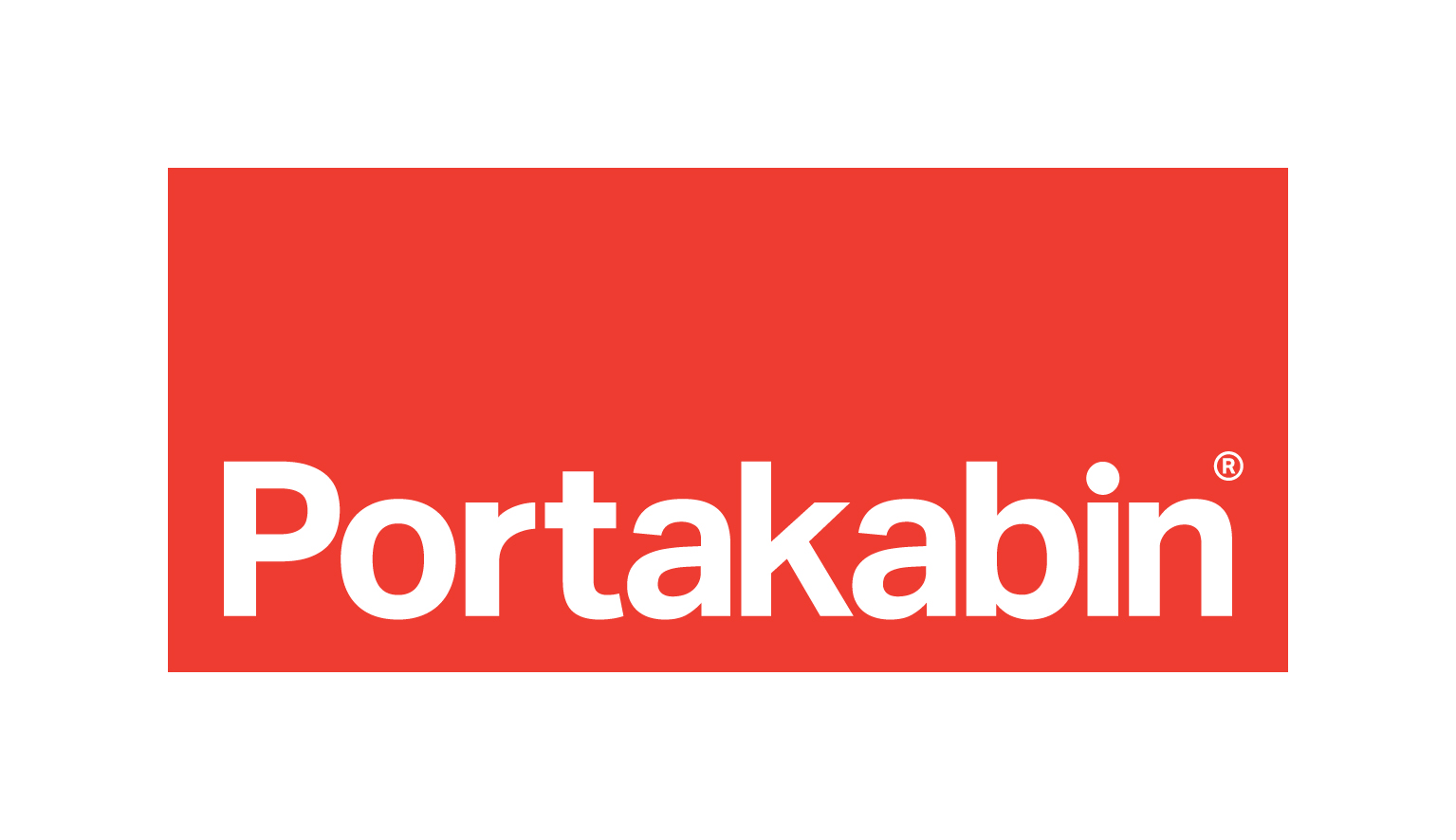 Nicola Wills HR Advisor at Portakabin
I thoroughly enjoyed the Mediation training, I feel I have not only learnt about the mediation process and mediator skills, but techniques to support everyday challenging or coaching conversations.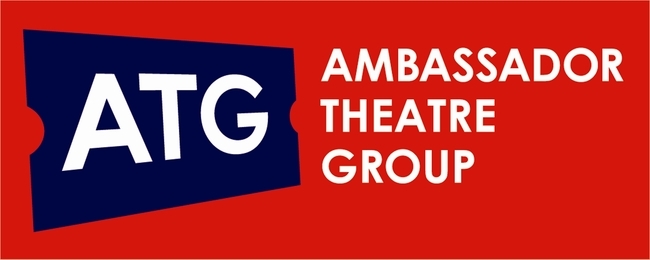 Emily Cole HR Advisor at Ambassador Theatre Group
The whole process with TCM is seamless – from booking through to post-course communication. Really helpful support and communication pre-course from TCM and the delegate zone is such a great resource!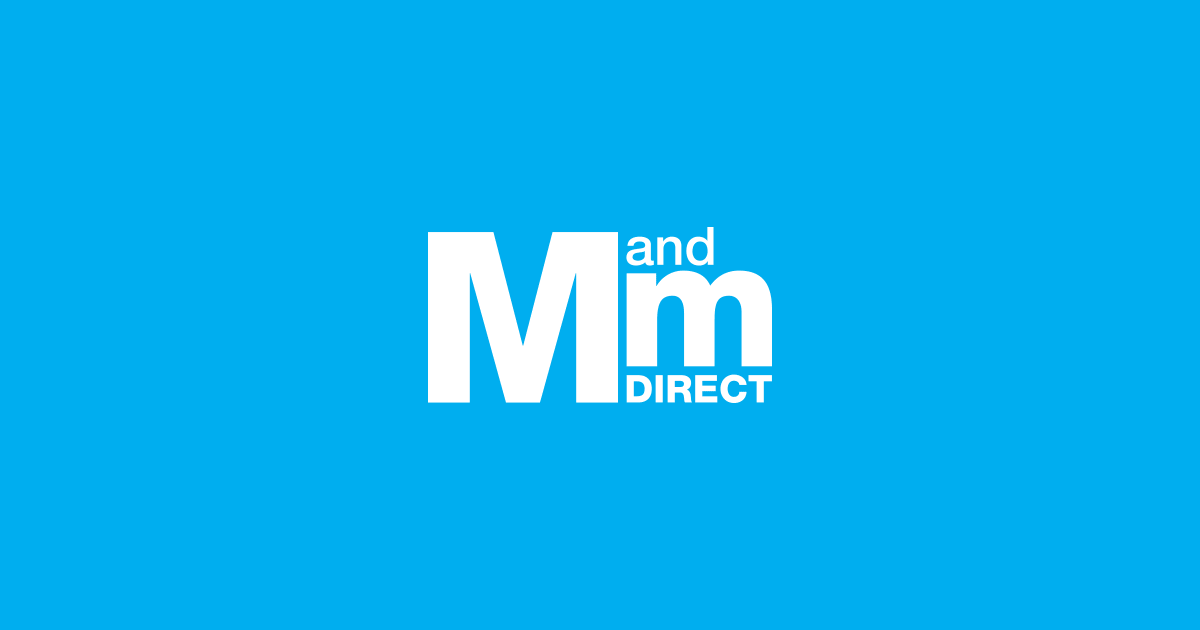 Emily Bale HR Advisor at MandM Direct
A clear, interesting and thought-provoking training. Thank you!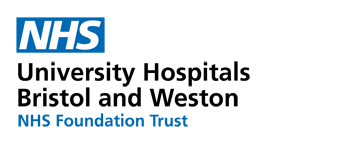 Lisa Balmforth Human Resources Business Partner at University Hospitals Bristol and Weston NHS Foundation Trust
A comprehensive and thought-provoking 2 day course, delivered by credible and experienced trainers who use a fantastic selection of methodologies and easy to access techniques to bring the subject and approach to life.

Hannah Brown Human Resources Direct Entry Graduate at NATS
"We have always found TCM to be an excellent service provider of quality courses, tailored for our needs. It has been amazing to receive such a detailed, bespoke training course which successfully delivered on the brief provided."

Theodore Awani People Services Specialist at Macmillan Cancer Support
"I was extremely impressed by the service received by TCM, the process, structure and timelines provided clearly both to me and the candidates."

Nike Ajibowo Head of Employment Relations and Inclusion at Plan International
"TCM's cross-cultural and inclusive approach in the delivery of the course was a major factor in the successful roll-out of the course. As a result of partnering with TCM, we have been able to deliver the course to staff whose first language or national language is either French or English. This has been invaluable to us as a global organisation operating in 60+ countries."

Rachel Speake HR Coordinator at Cambridge Design Partnership
'A very insightful, thought provoking course with excellent trainers and delegates alike. Would recommend to anyone within a People management role.'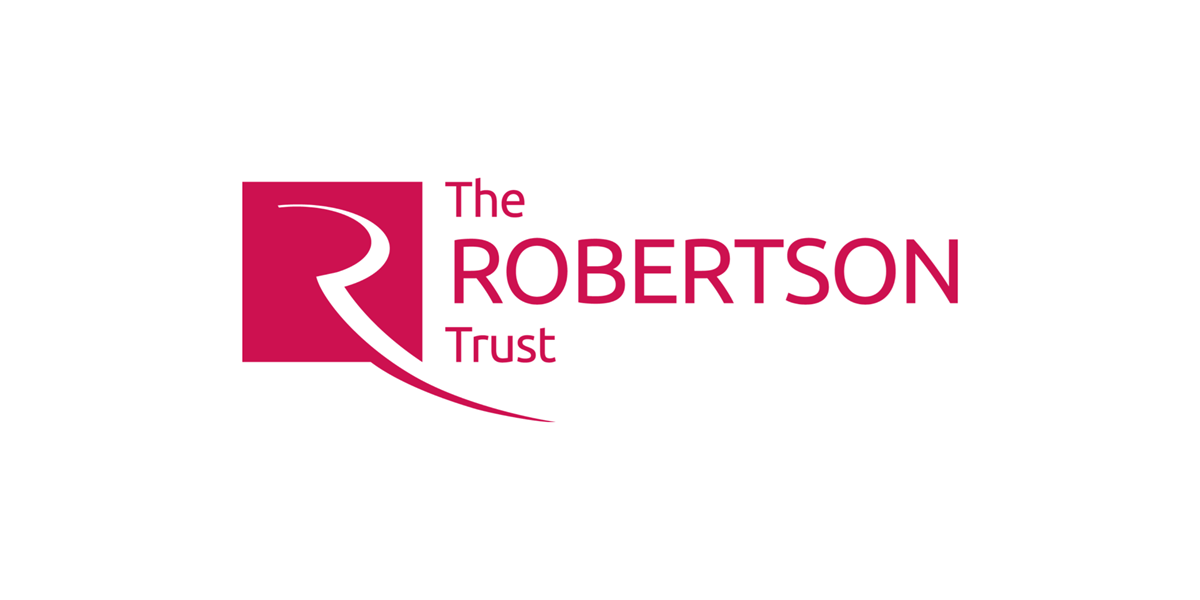 Jacqueline Reid HR Manager at The Robertson Trust
'TCM are an inspiring organisation whom you can learn a lot from. Great customer service from start to finish. I will certainly use their services again.'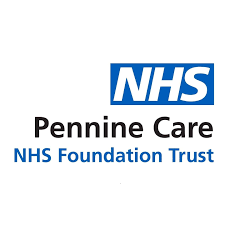 Darren Lawton-Edge Named professional safeguarding adults at Pennine Care NHS Foundation Trust
'The mediation training is a professional and well run course, which will give you the skill needed to be a good mediator. The course is
well structured and the role play helps your learning and understanding of how mediation works. I would defiantly recommend'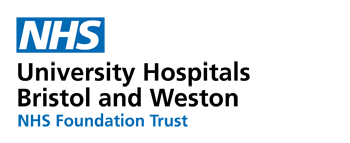 Nicola Snowden HR Advisor at University Hospitals Bristol and Weston NHS Foundation Trust
Insightful course that gave useful tools and strategies to handling difficult conversations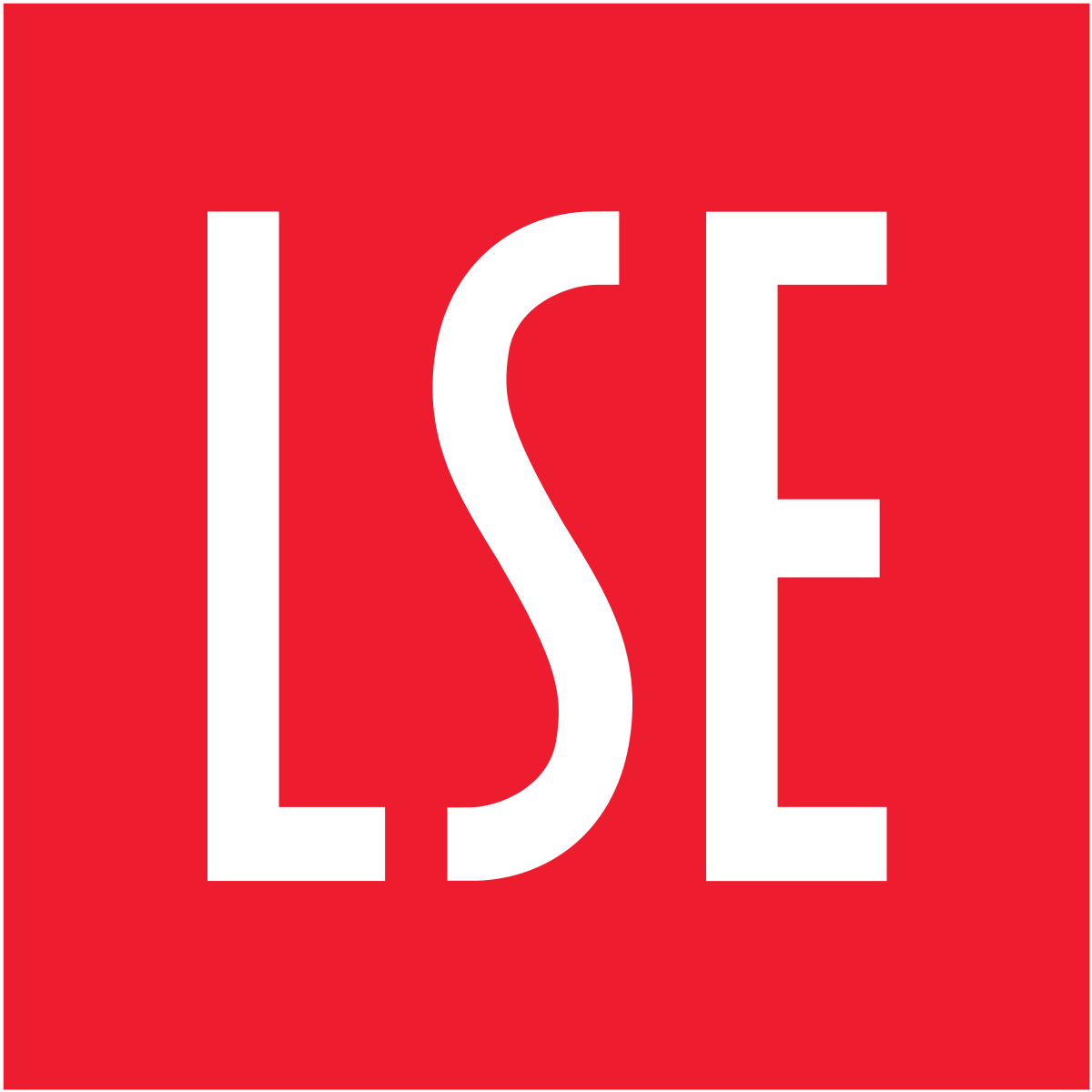 Danny Hassell Ethics Manager at LSE
An excellent course, great facilitation with a knowledgeable trainer. Lots of skills and frameworks to use with the opportunity for practising their application.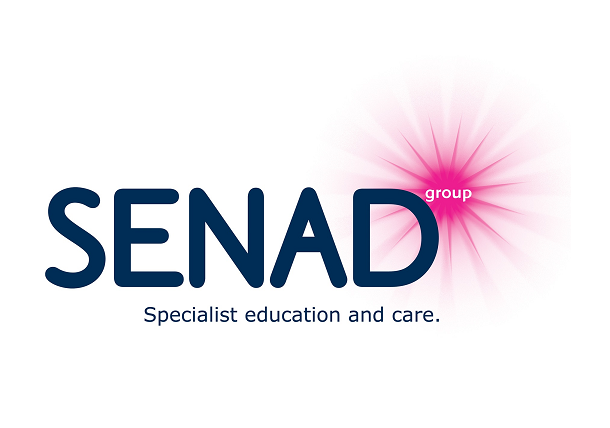 Kate Britt Independent Visitor - Care/Educ at SENAD
Great, practical training giving techniques that I can apply straight away and I'm sure will improve my practice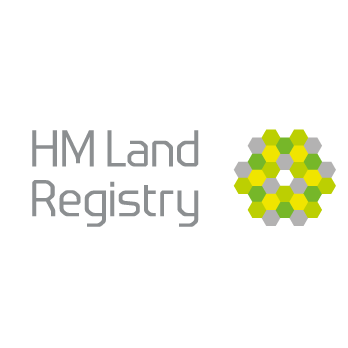 Michael Kavanagh HR Employee Relations, Culture and Change at HM Land Registry
TCM provide a deep dive into mediation skills and the opportunity to practise with a range of complex and challenging scenarios. A great learning experience. I felt properly supported by TCM tutor and my co learners and am now confident and keen to put my new skills into practise.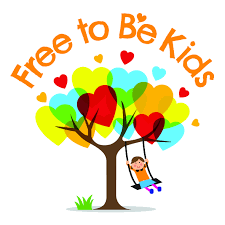 Bee Whitaker Volunteer Lead at Free to Be Kids
'TCM offered an exceptional piece of training. The day flew by and I came out of it feeling equipped with the tools to have much higher quality conversations in my role going forward.'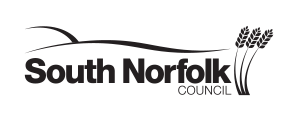 Becky Combes HR Assistant Business Partner at South Norfolk and Broadland Council
"Sometimes with death by slide you can loose your audience, however this never felt the case. The trainer was motivating and knowledgeable. The frequent breakout rooms where good as you got to discuss what you had just heard and got to hear different perspective's from others on the course."

Alison Allen HR Consultant at Sparks HR Consultancy Ltd
"Great, insightful and informative session, great value for the price of the session"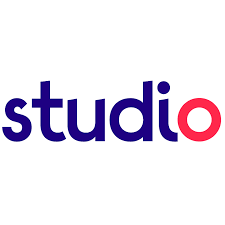 Joanne Shaw Joanne Shaw, HRBP at Studio
"Excellent starter mediation course, would highly recommend"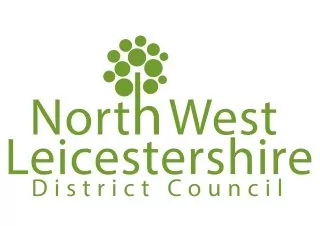 Karen Connell Head of Housing at North West Leicestershire District Council
"The trainer was clearly very experienced which helped me to relax and understand the course. I also felt encouraged to develop my route of investigating as a skill."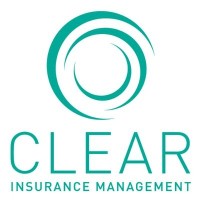 Ben Shuttleworth Head of Group Marketing at Clear Insurance Management Ltd
"Planning & Decision Making is a good training course with useful tips and tools to improve my skills. It was well organised and delivered in an engaging way by TCM consultant Gemma."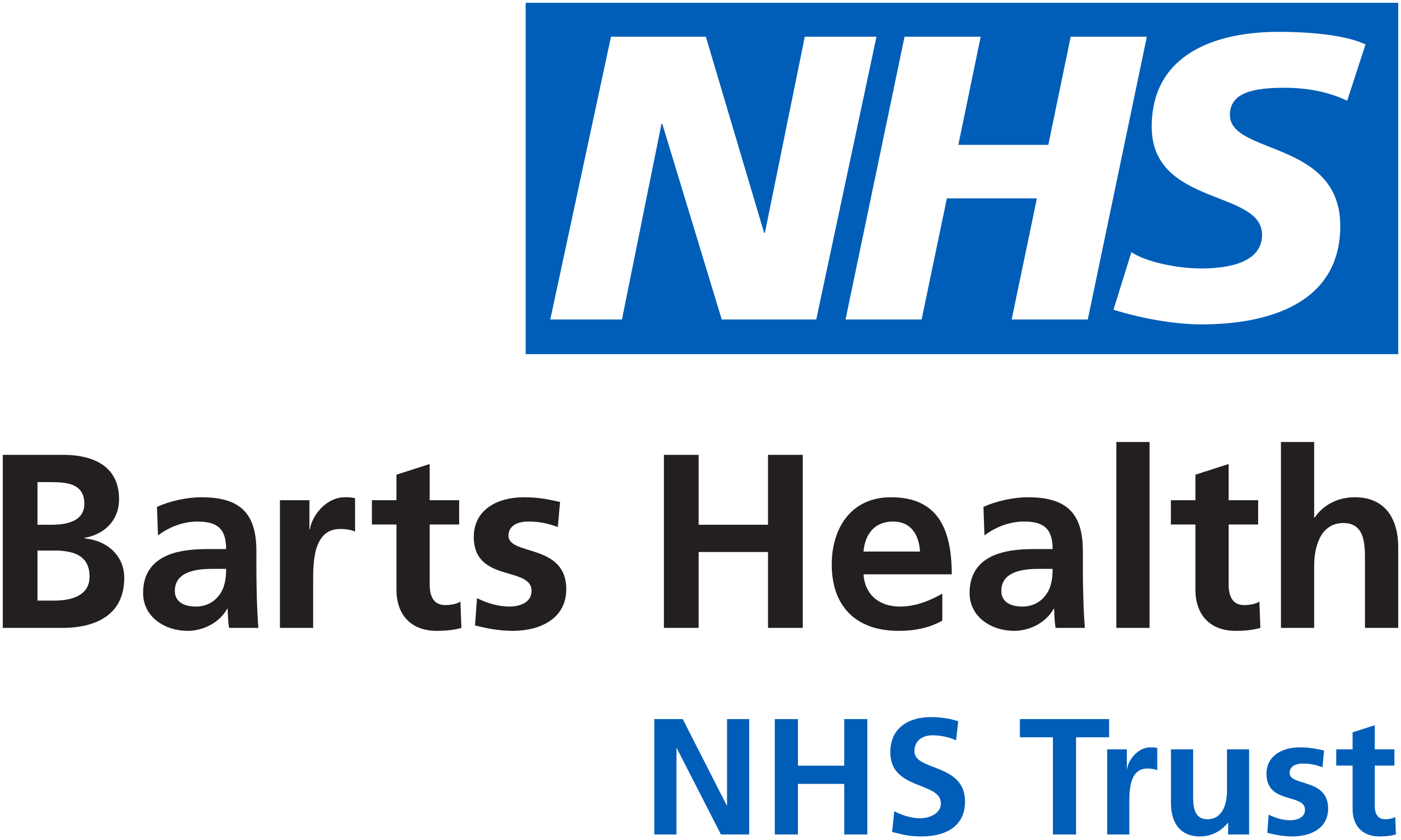 Aurea Jones Director of People Strategy at Barts Health NHS Trust
"The TCM National Certificate in Workplace Mediation course provided a thorough introduction to mediation and the skills practice to become a a novice mediator. The ongoing learning and support will help me to continue my journey to becoming a competent well practiced mediator. Thank you Andi, Cameron and TCM!"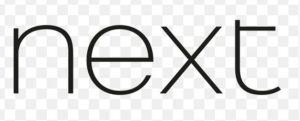 Claire Pickering Senior HR Officer at Next PLC
"Fantastic course content and knowledgeable trainer that brought experiences to life. Got a lot out of the training and really appreciated it. I feel much better prepared & confident to deal with mediation going forward following the National Certificate in Workplace Mediation course."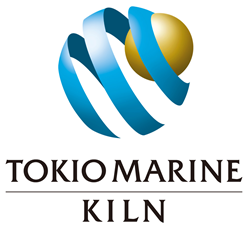 Helen Sumner HR Business Partner at Tokio Marine Kiln
"Practical Mediation Skills is an excellent course facilitated by a highly experienced mediation practitioner, would thoroughly recommend."

Kotryna Surkeviciute Customer Success Team Lead at UNiDAYS
"The Practical Mediation Skills course was so full of new and really useful information for me; this has given me a lot of confidence in how to approach conflict, especially highlighting phrases to use and to avoid to ensure my own languages can support and diffuse the situation. I enjoyed the open discussions most because it was really interesting to hear different scenarios and examples, and how they relate to my own. Overall, the course was very interactive which is my preferred way of learning."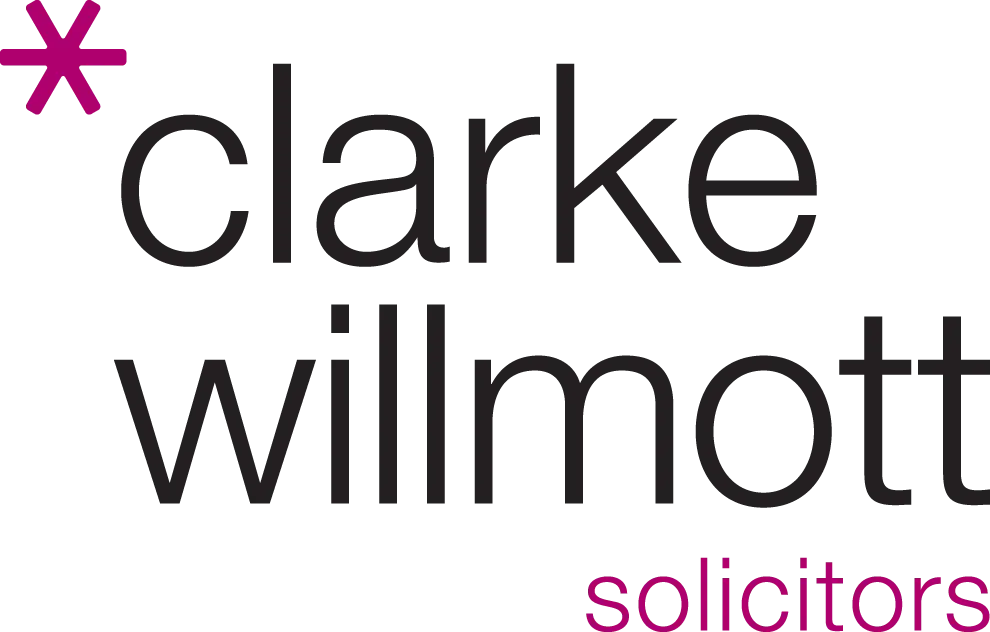 Juliette Staunton Senior HR Consultant at Clarke Willmott LLP
"The HR as Coach and Mediator course was a 2-day programme supported by useful resources and insightful information from the trainer. Group sessions allowed for open discussion and debate about the topics covered."

Kirsten Nutman Clinical Specialist Physiotherapist at NELFT
"Panel Training was an excellent session made interesting and stimulating by the very knowledgeable trainer."

Penny Biles People Services Manager at NELFT
"The Panel Training was a great course – very informative and gives a great overview on supporting senior managers in undertaking hearing panels."

Ammarah Hussain Consultant at NELFT
"The Panel Training was excellent! Really informative with lots of information and space to discuss and ask questions."

Lucy Musk HR Partner at Glyndebourne
"I thought the Practical Investigation Skills training with TCM was really good. The training had great content but with practical elements that you can take back to your workplace to improve investigations. I would definitely recommend TCM for training."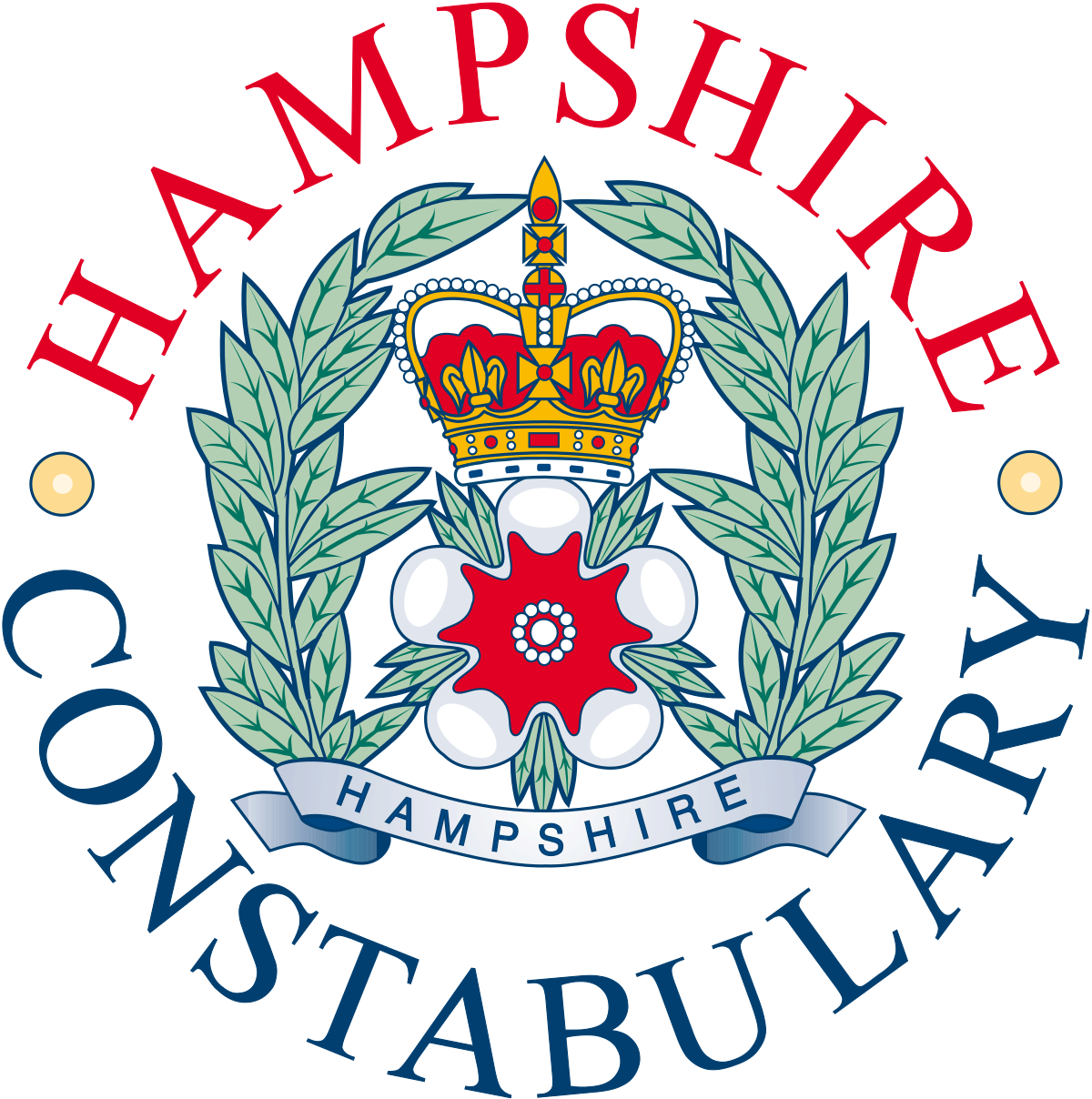 Jenny Jones Wellbeing Support Caseworker at Hampshire Constabulary
"Essentials of Mediation is a great course delivered in a different way that keeps you engaged and involved at all times."

Clare Twiss Nursing Home General Manager at One Housing
"The training and trainer for Practical Investigation Skills were excellent. I'll use the knowledge and skills gained to conduct more thorough investigations and produce reports that can stand up to external scrutiny."

Shola Giwa-Ipigbhe Senior Investigator at One Housing
"The Practical Investigation Skills course was well delivered and very informative about the investigation process. The training methods used were very helpful in providing knowledge and insight into the course and the trainer was engaging throughout."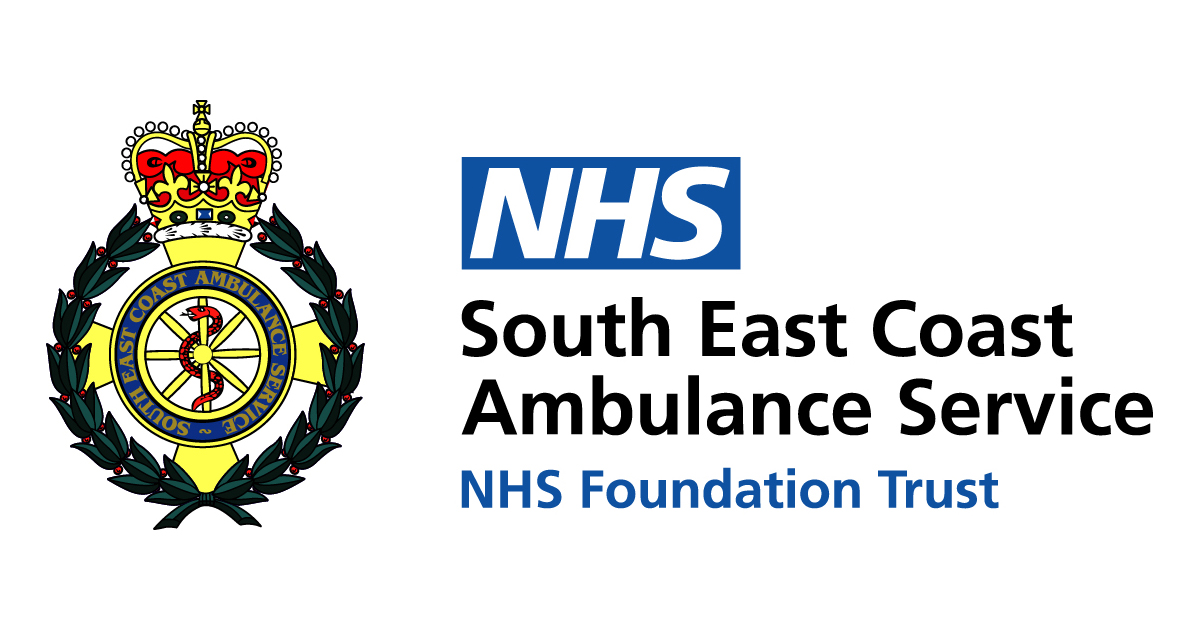 Olivia Gillbanks HR Advisor at South East Coast Ambulance Service
"The accredited mediation course was very informative and engaging. I have learnt so much over the course of the six days and it was well worth the effort!"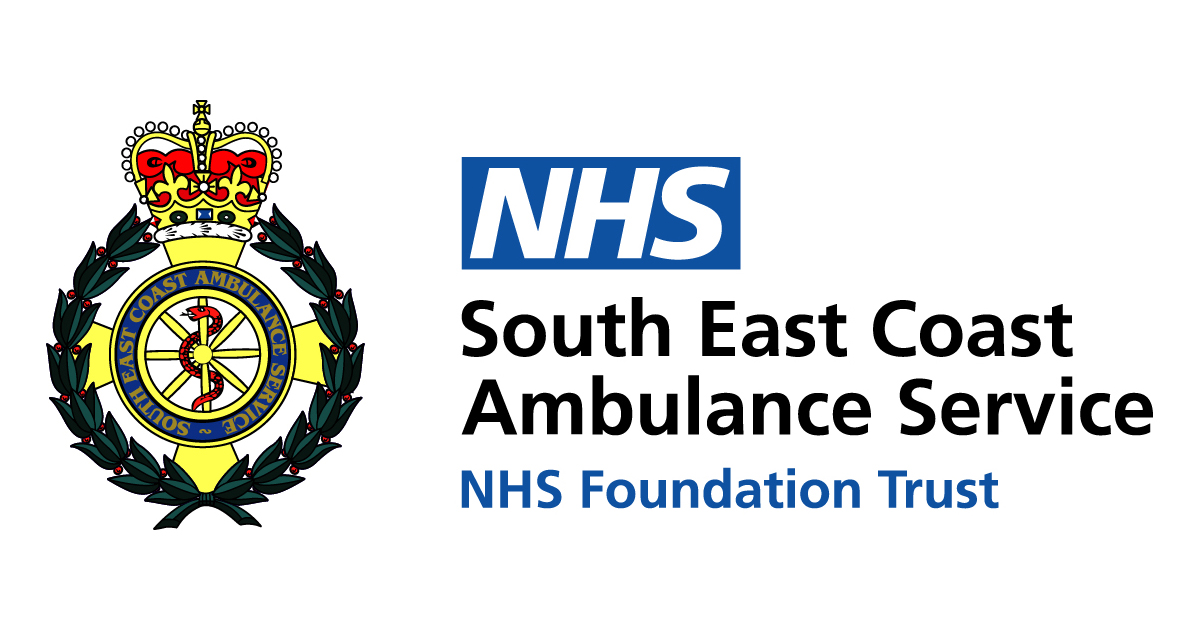 Sarah Anne Critchlow Fleet Risk Reduction & Driving Standards Manager at South East Coast Ambulance Service
"These skills are definitely life skills which I will be able to apply when speaking to employees regarding driving issues. The skills, strategies and course literature will all provide me with the necessary prompts to become a successful mediator."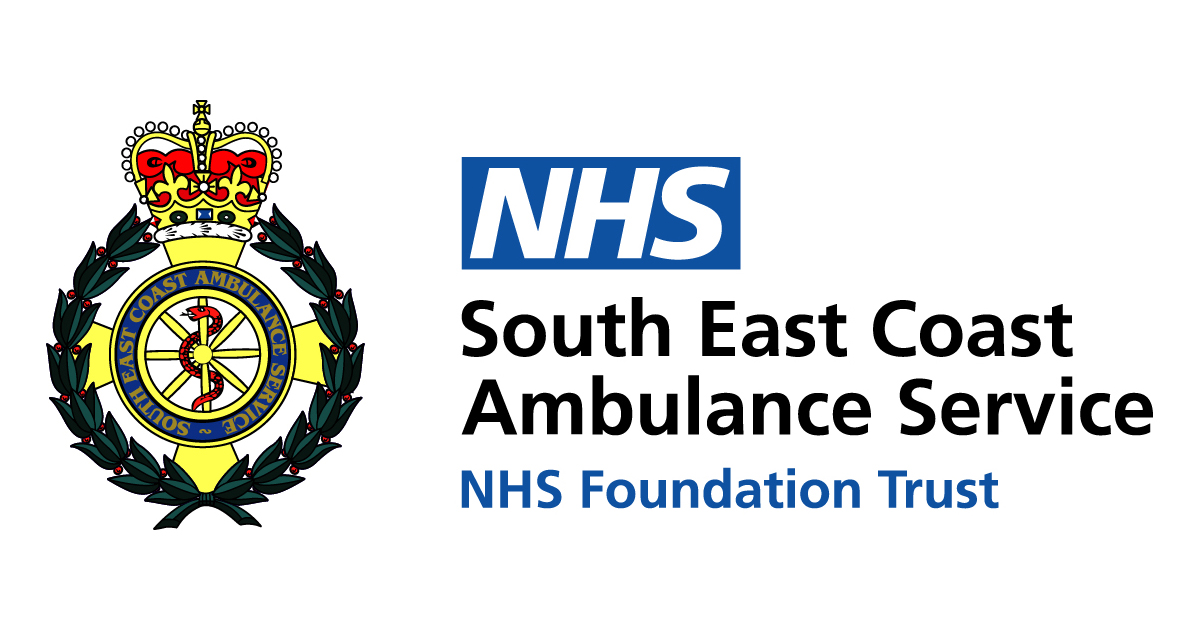 Debbie Arter Resourcing Team Leader at South East Coast Ambulance Service
"Although there was a lot of information given, the timing, days and pace of the National Certificate in Workplace Mediation course was just right. It must be the first course I've done where everybody felt positive and proud about what we had achieved individually and as a group. I can't wait to get started."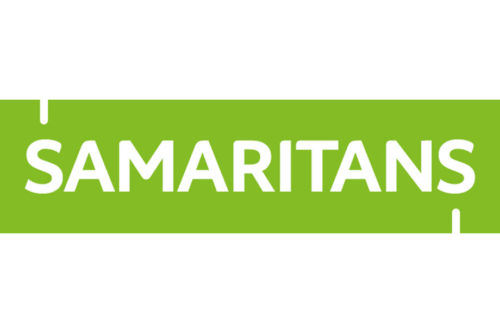 "The Core Investigation Skills course covered a complex topic in a clear and detailed way. I felt supported because it was a great environment for learning."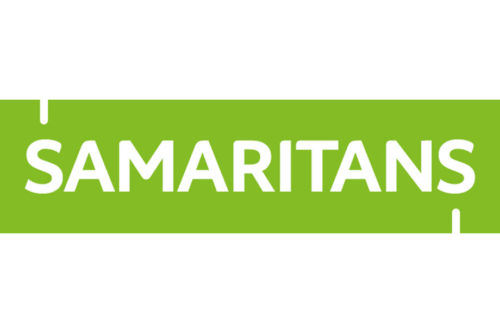 Penny Prosser Investigation, Hearing & Appeals Officer at Samaritans
"We had an excellent trainer on our Core Investigation Skills course. They paced the training well and gave everyone the opportunity to ask questions and discuss."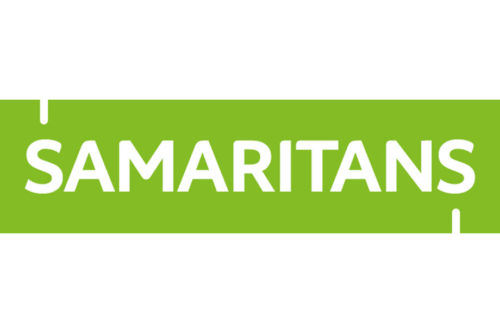 John Wiltshire Investigator at Samaritans
"An excellent and thought provoking course on Core Investigation Skills that I can highly recommend."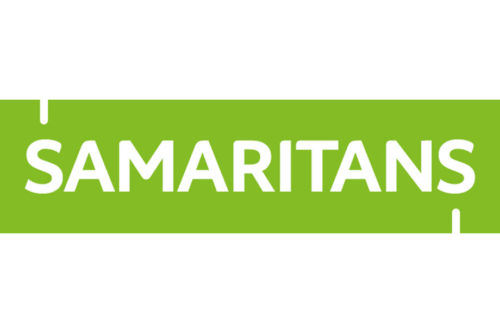 Pam Nicholl Investigator at Samaritans
"For anyone new to investigations or needing a refresher, Core Investigation Skills is a useful and practical course."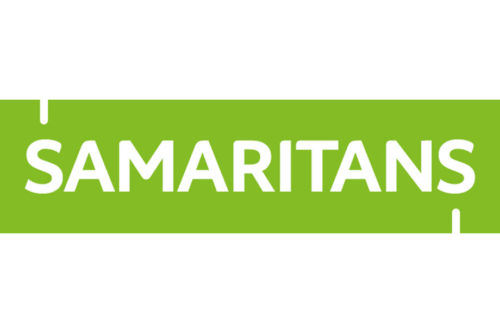 Robert Langdon Appeals Assessor at Samaritans
"The Core Investigation Skills course was directly focused on our needs and hence gave us appropriate guidance to enable us to carry out tasks."

Helen Williams Leadership Development Consultant at Nottingham Trent University
"For me, the mediation workshop provided a round peg to the round hole I had!"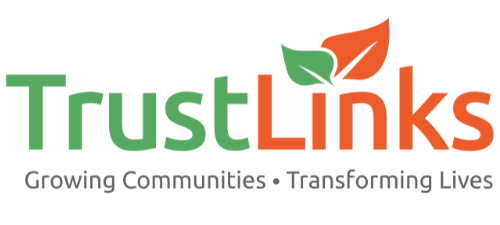 Lucy Finnie HR Officer at Trust Links
"The Practical Mediation Skills course was packed full of information, useful tips and guidance on how to start mediation sessions in the workplace. Fantastic training and support. Well worth it."

Jodie Cox Policy & Contract Specialist at easyJet
"I undertook the TCM training for both Routes to Resolution and Mediation. I have found the course to be very informative, the trainer delivered the content in a good pace, and allowed just the right amount of time for breaks. The breakout sessions were useful and fun exercises to really get everyone thinking. I've certainly learned lots of new things which I'll take away with me and put into practice as an HR professional."

Fay Field ER & Change Specialist at easyJet
"The formulas and models were very helpful, and will support our people to make sure we truly understand what our needs are and how to overcome challenges in a practical and sustainable way. Personally, I'll utilise my learnings to be able to flex my approach to best suit the situation and parties involved. The training was really practical, which will be a real value add in working life."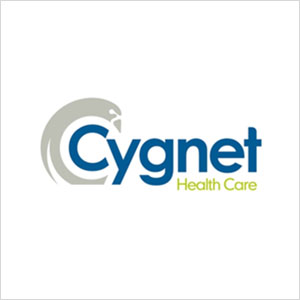 Mike Thomson HR Business Partner at Cygnet Health
"My biggest learning from the mediation course is it can be applied to almost any aspect of life. Although the skills gained are applied in dispute resolution, I've found the principles of mediation have given me a far better understanding of how to communicate effectively in both my professional and personal life.
Our instructor, Thoralf, has a very easy style of delivery which draws you in to what is being taught. He allowed for various thought-provoking conversations to take place as we explored the process of mediation.
I would, without doubt, highly recommend this course not just as a means to mediate but to gain deeper understanding on how a collection of written or spoken 'words' affects not only ourselves but how it can be interpreted and impacted by others."

Andrea Weigert Consultant Anaesthetist at Chelsea and Westminster NHS Trust
"This course has been both hard work and immensely enjoyable, and has made me feel much more confident to use mediation in a workplace setting."

Graham Norris Programme Leader at Somerset Centre for Integrated Learning
"A really useful course with many tools, tips and approaches."

Ruth Banks Employee Relations Advisor at Sopra Steria
"A great, informative training session. It provided techniques and tips to support managers when dealing with workplace conflict."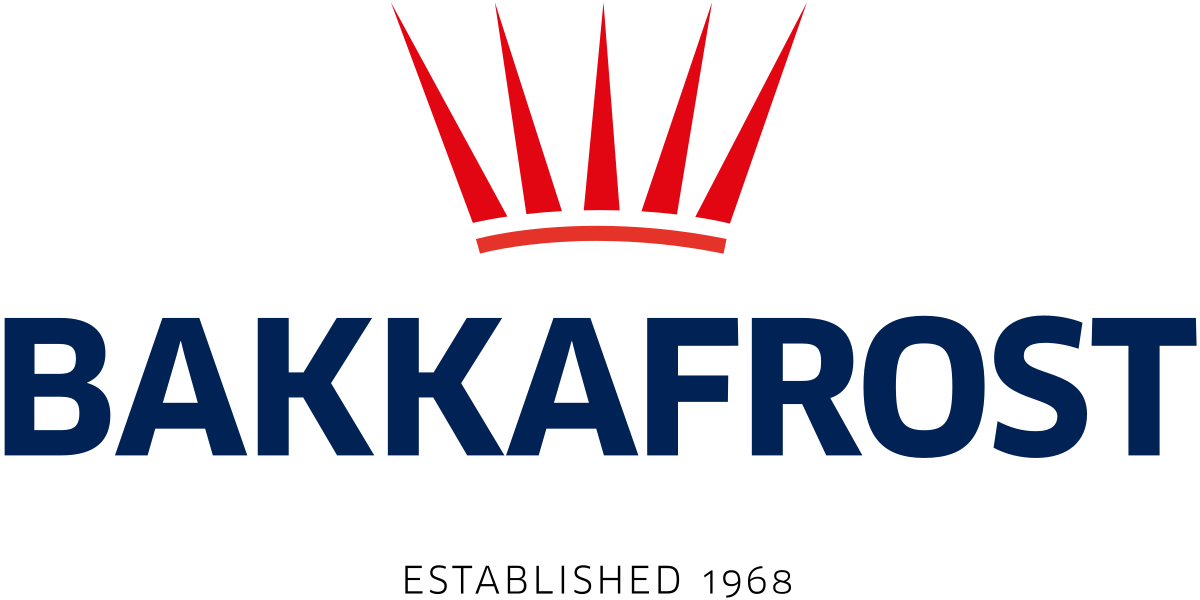 Gail Campbell HR Advisor at Bakkafrost Scotland
"Our trainer was very knowledgeable and clearly passionate about the topic they were teaching."

Jackie Newman Head of HR at P. D. Hook (Hatcheries) Ltd
"You will not be disappointed if you book with TCM."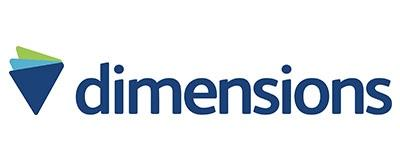 Camilla Maple Investigations Officer at Dimensions
"The trainer showed outstanding knowledge on the subject and really engaged me on the course. I felt I could come forward with any thoughts or feedback at any point. The course had great content in the areas of investigations and report writing."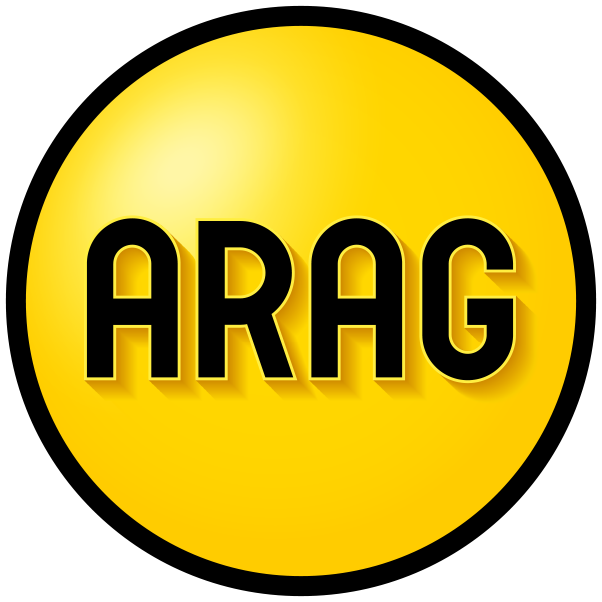 Katie Rees HR Manager at ARAG plc
"Fantastic course that was accessible online and facilitated very well. It has provided me with so many skills that I can use day to day as well as in a full mediation situation. It has helped me become much more comfortable in tackling workplace conflicts than I have ever been. Thank you!"

Michelle Hayes Consultant in Anaesthetics and Intensive Care Medicine at Chelsea and Westminster Hospital
"Knowledgeable and empathetic supervisors supported us throughout the assessment process. I wish I had known years ago some of the techniques to manage conflict. I would highly recommend this course."

Julie Plant HR Lead at Hounslow and Richmond Community Healthcare NHS Trust
"TCM mediation training is a must for all HR professionals who deal with conflict – definitely added value!"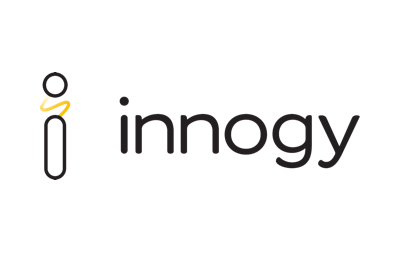 Cara Meakins HR Manager at Innogy Business Services
"We've just completed the initial training for the mediation accreditation which everyone thoroughly enjoyed and we are now progressing the written element of the assessment.  The trainers were fantastic and I couldn't recommend the course to anyone enough."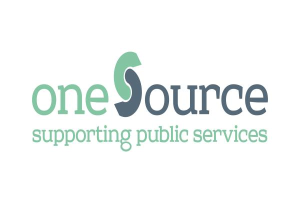 Catherine Anderson Organisational Development Manager at oneSource
"The TCM Group are a great organisation with great people who are passionate about mediation and resolution. We have worked with TCM for over 5 years to deliver a wide range of mediation and conflict management courses and services for the local authorities that we support. We have recommended TCM's mediation, training and consultancy services to many others and they have always been as impressed as we are."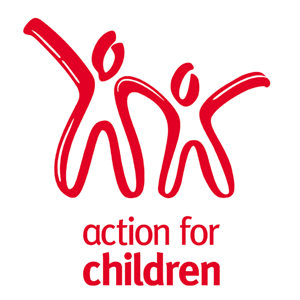 Richard Buck Workforce Development Partner at Action for Children
"Great organisation to work with. Always accommodating and helpful in shaping development sessions to meet audience needs. I would have no hesitation in recommending TCM."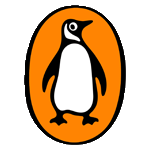 Ellie Pike HR Advisor at Penguin Books
"This course was really informative and engaging. Practical training delivered by approachable and knowledgeable professionals. I now feel more confident to put these skills into practice."
Cathe Gaskell B&H Specialist at London Ambulance Service
"David and his team were superb to work with in every way, generous with their time, inspiring and motivating…they delivered fantastic training and worked to engage staff at all levels as experts in mediation and conflict management. David was both empathic and intuitive, he made it easy to work with and he was very supportive to me as a client. In terms of customer care, TCM is an outstanding group and made things easy. In terms of working with David, he is the "real real" deal a genuinely nice person trying to make a difference in people's lives… highly recommended."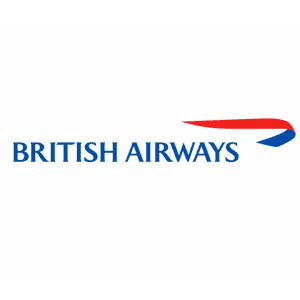 HR Policy Advisor at British Airways Nigel Ginner
"A thoroughly engaging course – extremely challenging, but a rewarding experience and best enjoyed by throwing yourself into the role plays to get the best out of it. Excellently delivered and facilitated with the sole purpose of learning and developing in a safe environment."

Rachel Roe Lawyer at Government Legal Service
"A brilliant course which really helps to understand how conflict arises and how to avoid it."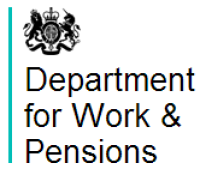 Danni Hudson HR Mediation and Investigations Service at DWP
"TCM has been used several times by DWP over the years, we've received very positive feedback from our mediators from every course that's been run. We have a great relationship, TCM has fantastic offers/networking events and I hope we will continue to see more of this. The training that TCM delivered was extremely effective and engaging. Even those trained by TCM from other government departments have had nothing but good things to say. TCM benefited us by giving us the ability for our organisation to offer an outstanding mediation service which is continuing to grow. If was up to me we'd choose TCM every time, but I understand we have internal processes to follow. I look forward to us working together in future, hopefully not just the training of new mediators, but other events too."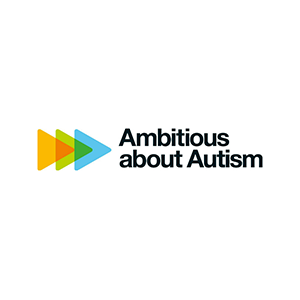 Poonam Bhatt HR Advisor at Ambitious About Autism
"TCM is a reputation exceeding other organisations. TCM provided the specialist skills for the Mediation Course ensuring that the small groups allowed the focus to work through the mediation approach and style. The course was extremely effective as the practical element I was able to take away and use the skills when mediating at work.  I was able to share my skills and knowledge with managers within the organisation and use the skills effectively. TCM helped by bringing benefits into our organisation by enhancing the need for mediation before taking the formal route of capability. I will always recommend TCM to others due to the personable training that was delivered and the effective approach."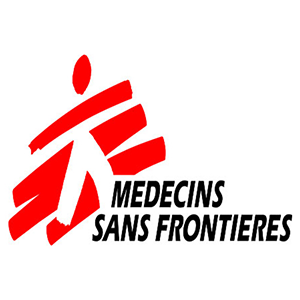 Christine Stanbury HR Manager at Médecins Sans Frontières
"I chose TCM because their accredited mediation course was more suited to the culture of the organisation I work for. The course was inspiring, clear and supportive for such an intense and focussed subject, it was excellent! I apply the knowledge daily to improve my skills and experience and I will definitely explore attending other training courses with TCM."
Louise Cameron HR Business Partner at Santander UK
"The TCM Group came on the back of a very strong recommendation by a reputable contact who had already completed the National Certificate in Workplace Mediation course. The course itself was very effective – insightful and practical. The tutor support and feedback were excellent! Training with TCM meant that I was able to develop my skills to resolve complex workplace disputes. The ongoing events/webinars/seminars hosted by the TCM are fantastic and I would definitely recommend them to any of my colleagues/networks/friends."

David Corbin Equality & Diversity Manager at Dorset Healthcare
"After looking at several companies I attended one of TCM's taster sessions. Following that I booked to attend the full course. The service overall was outstanding, and the professionalism of the trainers was outstanding. I still use the supporting material today as a guide. Since I became trained my Trust has now invested in three further Workplace Mediators and we have just completed an 18-month report on the cases we have had referred. We also meet monthly for a debriefing session to discuss cases. We are in the process of reviewing our Grievance Policy and Mediation is already listed as an early intervention before moving to a full-blown investigation. To be completely honest I have always found my interactions with TCM very positive. I feel that I can approach the team at any time for advice and linking into the Webinars is always a good reminder of why we take the steps to resolve issues at the lowest possible level."

Pippa Byrne Former Head of HR at Hugo Boss
"We wanted to review the way that we deal with challenges in the workplace. As a result of the training with TCM, I am now more confident to facilitate win-win outcomes."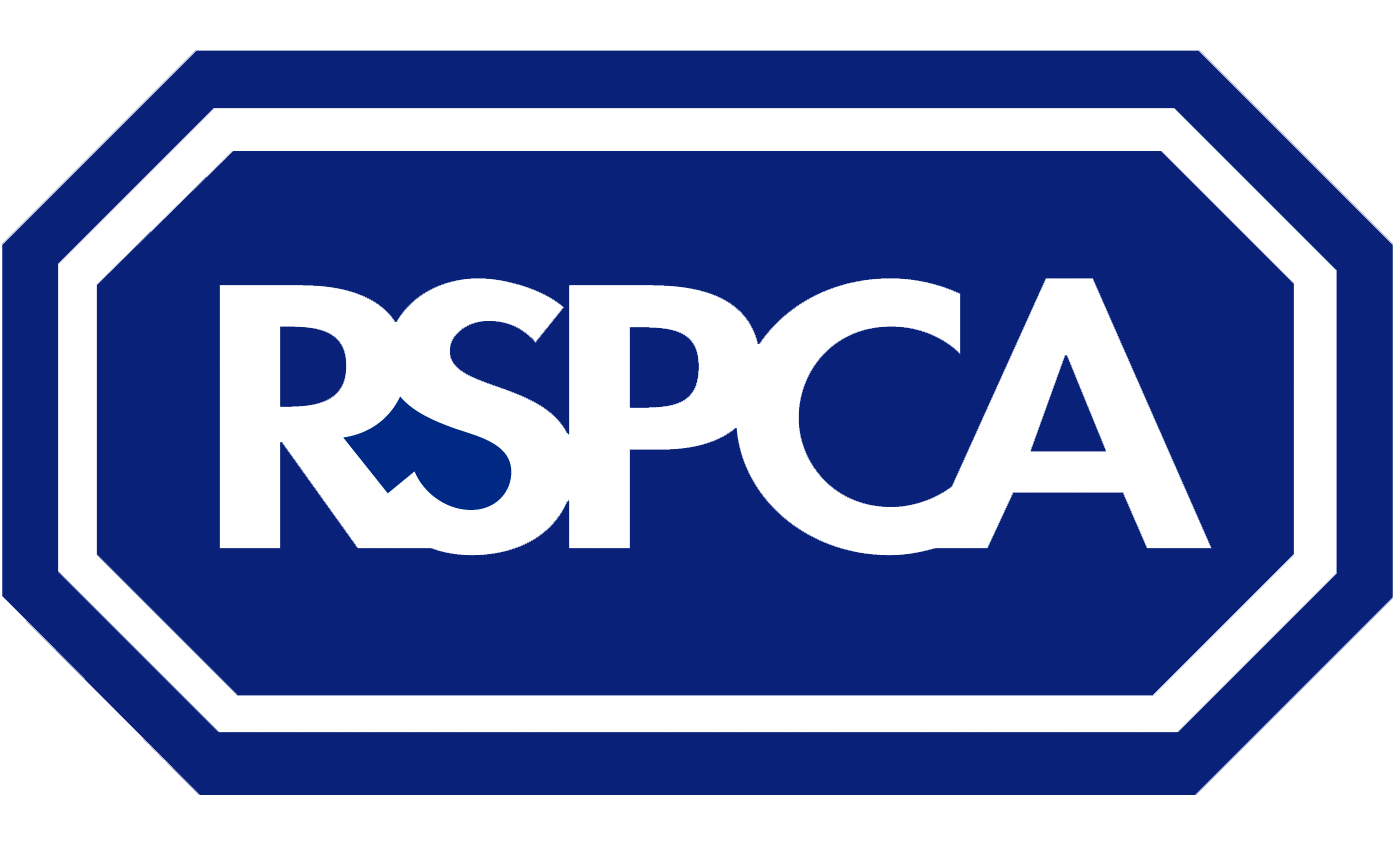 Employee Relations Advisor at RSPCA Emily Stuart
"The mediation training that was delivered by TCM was enjoyed by all delegates on the course, we all felt that we had learnt a new skill that we could not only use to benefit the organisation but one that we could take away into our personal and professional lives. The trainer Bola was enthusiastic and knowledgeable. Would strongly recommend this course."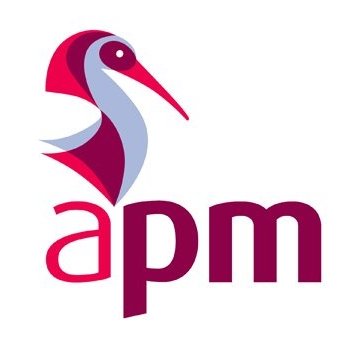 Jacob Achenbach Programme Manager at Rolls-Royce & Chair of Events at APM
"I invited David to organise a seminar for the Association for Project Management (APM) to help project management professionals develop conflict resolution and mediation skills. David's workshop was excellent; it was full of expertise and humour, allowed the delegates to reflect and speak about their experiences openly and provided us with a lot of practical tips on how to manage, and make the most of, disagreements in a workplace. David is a true professional with an ability to make a difference and it was a pleasure to work with him."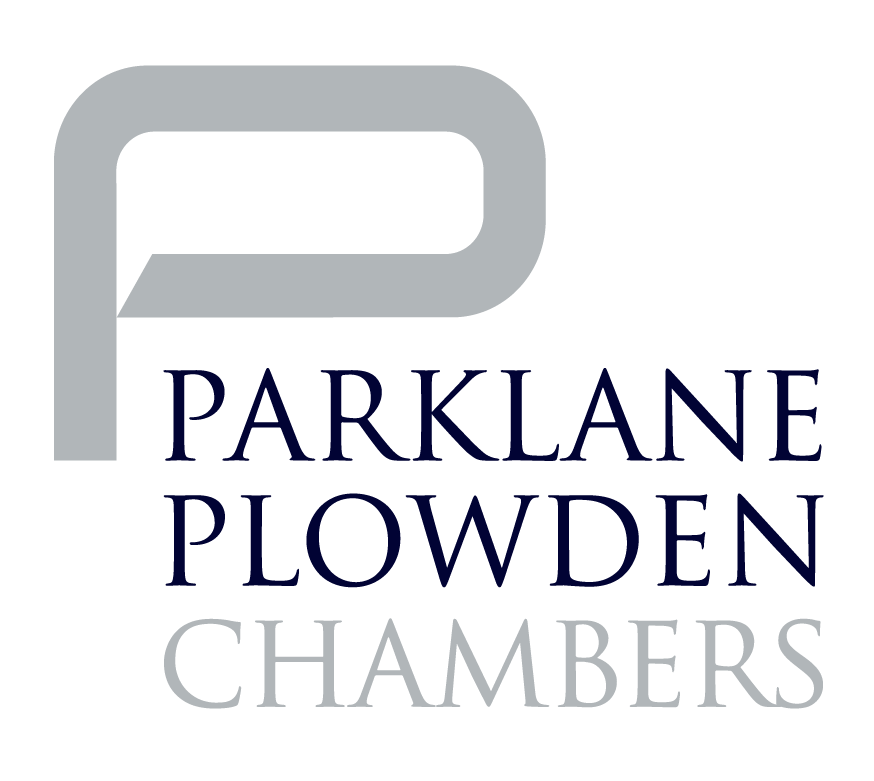 Gareth Price Barrister at Parklane Plowden Chambers
"A very experienced and insightful training offered by The TCM Group on workplace investigations. The course was handled excellently despite being delivered remotely due to Covid 19. Would highly recommend!"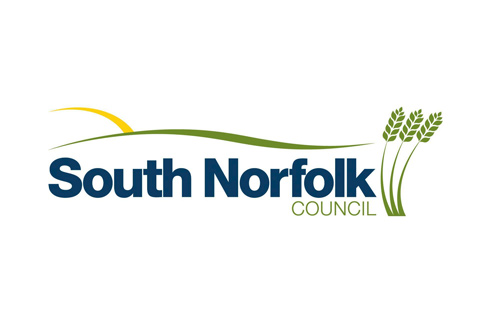 Jim Matthews HR Business Partner at South Norfolk and Broadland District Council
"At the age of 53, I found this the most inspiring experience in development I have had in my working life."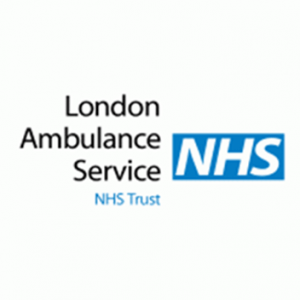 Claire Wilson Paramedic at London Ambulance Service
"The course was great and the instructor was fantastic. He was so passionate, knowledgeable and positive, he made the learning experience that much better."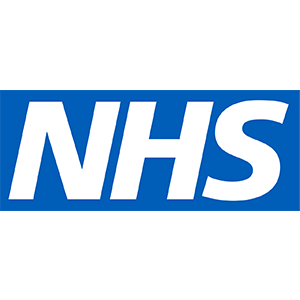 Mashhuda Kazi General Manager at NHS
"The course offers intense learning on such important and powerful human connections, working heavily with emotions. As all of us interface whether that be in work or personal, such skills, tools and techniques can help, learnt through this course. It equips you with concepts and complex issues better. We had a great trainer and had a wonderful, though very intensive, week."

Richard Fairley HR Business Partner at Cairn Housing Association
"A fantastic course made even better by the instructor's knowledge, expertise and teaching style. I thoroughly enjoyed the 2 days and would recommend to anyone."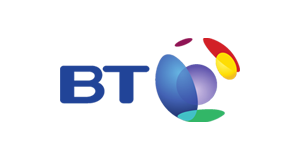 Spencer Barnett BT Internet
"I just wanted to thank you for delivering a superb course, I can honestly say the content and instruction has been exceptional. I have learnt an incredible amount this week and I feel even more inspired to pursue mediation as my next career – hopefully with TCM! The instructor's passion and teaching style made the week so interesting and the week fly by; they made the course for me!"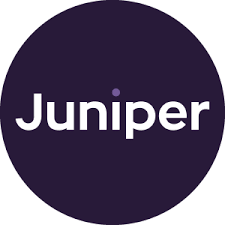 Julie Smith HR Business Partner at Juniper Education Ltd
"Thoroughly enjoyed this two day course. It struck the right balance between trainer-led course content and peer-to-peer discussion. Lots to take away – useful frameworks and toolkits which will help develop my skillsets."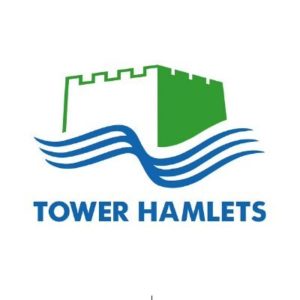 Sheila Begum Commissioning Officer at London Borough of Tower Hamlets
"The trainer's delivery of the course has been just the right balance between being informative as well as enjoyable. The course covered a number of key areas in a short space of time, but did not feel overwhelming. The trainer gave us the opportunity to reflect back on our learning through engaging activities which has proven to be meaningful and has personally given me the confidence to start using new skills and implement the learning acquired especially around leadership traits and styles."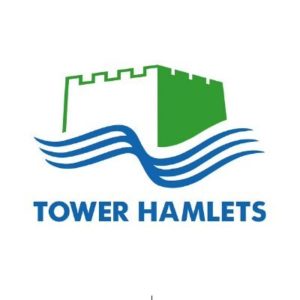 Helen Hillier Community Safety Neighbourhood Officer at London Borough of Tower Hamlets
"An engaging course, which enables you to delve deep to understand models around leadership, how people tick and how you can adapt to bring the best out of your team."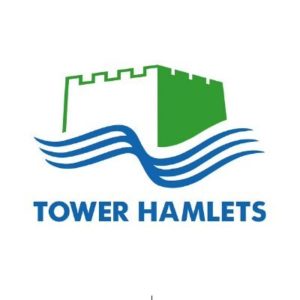 Elizabeth Omoaregba Business Analyst at London Borough of Tower Hamlets
"The sessions were very engaging, interactive and packed full of real-life applicable examples and situations. I thoroughly enjoyed the session."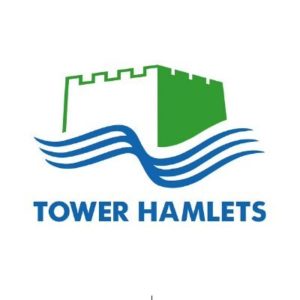 Sylvette Peksa Principal Environmental Health Officer at London Borough of Tower Hamlets
"It was an excellent course and it went beyond my expectations. I feel privileged to have had the chance to be trained by such experienced and inspiring trainers."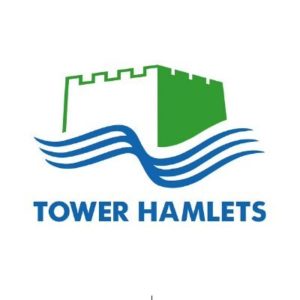 Joshuah Codjoe Tower Hamlets Enforcement Team Leader at London Borough of Tower Hamlets
"TCM were great from start to finish and the knowledge of the trainer/s is next to none. If you want to have a sound understanding of mediation in a short period of time then TCM will meet your expectations!"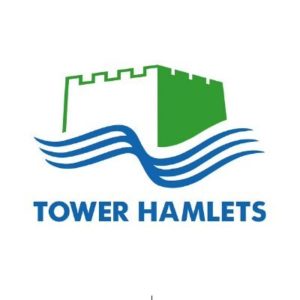 Lizzeth Tillock Agency Contract Manager at London Borough of Tower Hamlets
"TCM trainers provided an excellent course delivery, which was very intense and challenging, however their skill and facilitation put the participants at ease and encouraged where necessary. They always highlighted that this is a learning process and we are all here to learn from each other to become good mediators."

Service Administrator at Torbay and South Devon NHS Foundation Trust Jan Barrett
"An educational course delivered in an entertaining and engaging manner, would thoroughly recommend if you are considering mediation training."

Louise Sims Partnership Development Manager at Torbay and South Devon NHS Foundation Trust
"TCM provide excellent, in-depth and practical mediation training. Highly recommend."

Neil Terry Interim HR Relationship Manager at Veolia
"The training was really inciteful. The knowledge of the trainer was so beneficial and really helped put people at ease for some of the concepts and approaches to what can be a challenging and difficult process."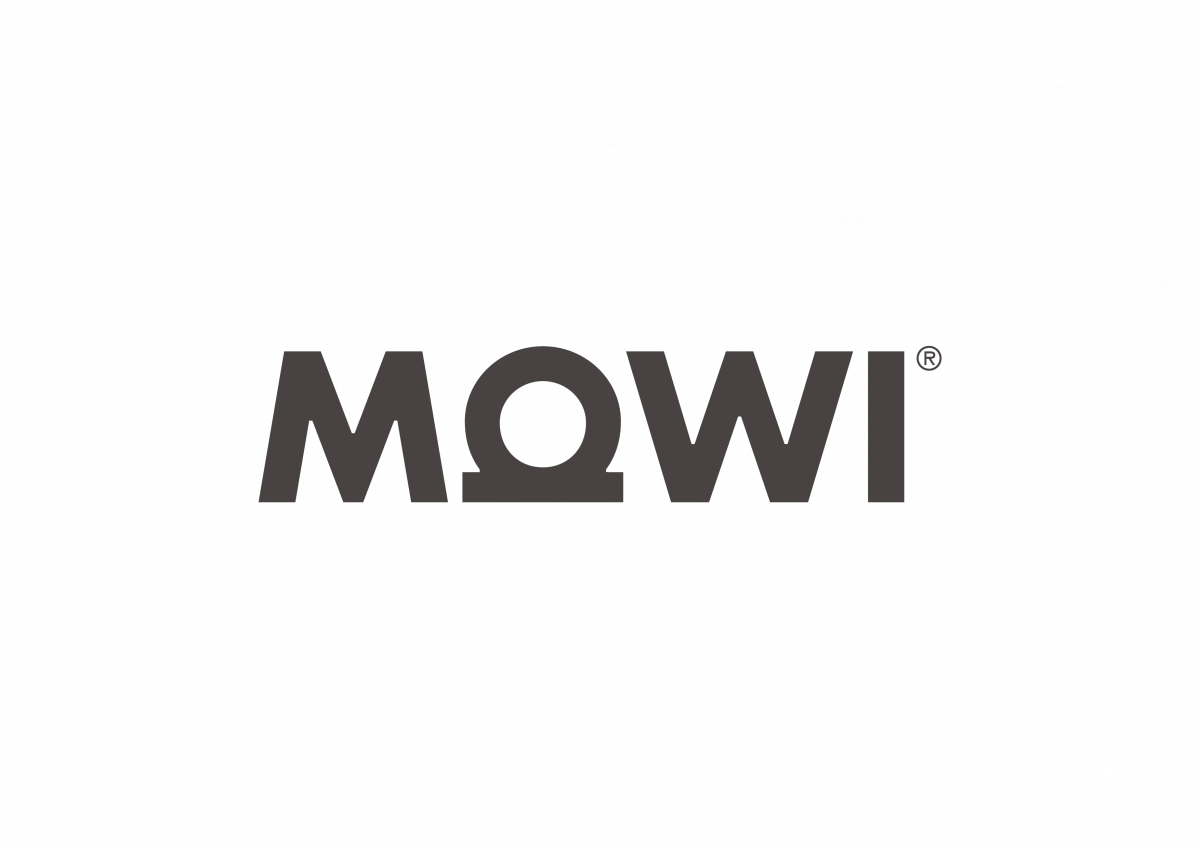 Joanna Peeling Head of HR at Mowi
"Thank you so much – I'm finishing this course feeling so much more confident about my skills and effectiveness in finding a constructive path to resolution."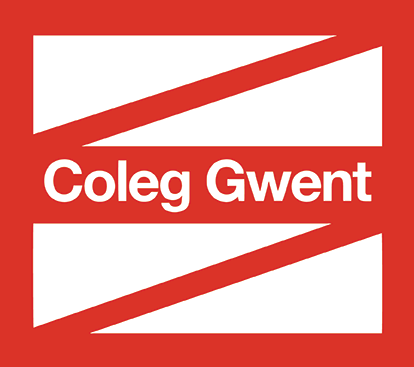 Nicola Woodhouse Jensen HR Business Partner at Coleg Gwent
"Excellent course with some great skills and tools to perform in my HR role day to day and manage effective mediation. Thank you to the trainer for a really positive learning experience and for supplying me with a great kit bag!"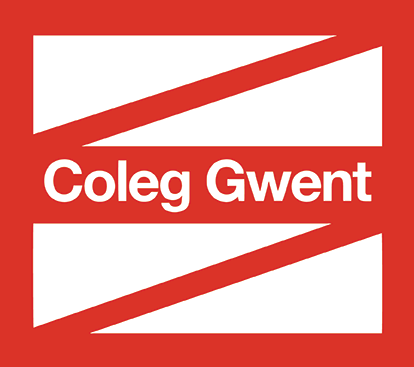 Danielle Hamer HR Business Partner at Coleg Gwent
"This course was informative and challenging at the same time, delivered by an engaging and very knowledgeable trainer. Thoroughly enjoyed each day!"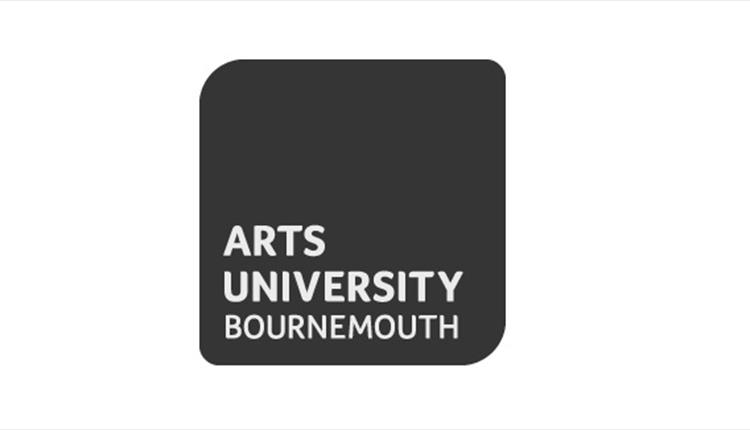 Aimee Garner Senior Investigating Officer at Arts University Bournemouth
"A well structured and informative course with warm and approachable trainers and an array of materials to support learning. It really helps to build your confidence."

Susannah Atherton HR Manager at Christina May
"The HR as Coach & Mediator course was informative, relevant, up-to-date and engaging. In a world of online learning, they managed to ensure we had the right balance of screen time, engaging conversations and content."

Barbora Kosnarova Global Learning and Development Manager at proSapient
"The whole experience working with TCM has been great. Chloe was supporting us from start to finish, she went above and beyond to help us book the right solution. We chose to go with the Quality Conversations training as we wanted to equip our first-time managers with a toolkit to handle common challenges like giving feedback, leading tricky conversations and managing conflict. Our trainer, Aideen, was a fabulous facilitator and she shared useful strategies with everyone. She made the training into an interactive conversation with everyone feeling involved and included."

Maria Broomfield HR Business Partner at Greater Anglia Railways
"I highly recommend the National Certificate in Workplace Mediation course. It was delivered to such a high standard and has given me the confidence to put my learning into practice back in the workplace!"

Susan Wilkinson Group Executive Assistant at Danbro Trading Group
"Thank you for an insightful course. The course provided me with useful skills I can apply in the workplace and was professional from start to finish."

Merry Brown Resolution Consultant at The TCM Group
"I could not be happier with the quality and excellence of the TCM material, the trainer Terry, and the comradery I felt with the other delegates. This has been a wonderful, challenging and rewarding experience."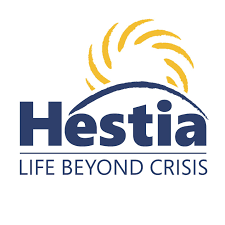 Geraldine McDonagh HR Business Partner at Hestia
"The techniques in this course can be applied both in your business life and personal life. The trainer was extremely knowledgeable and adapted the course content to meet the needs of the delegates."

Susan Wilkinson Group Executive Assistant at Danbro Trading Group
Thank you for an insightful course. The course provided me with useful skills I can apply in the workplace and was professional from start to finish.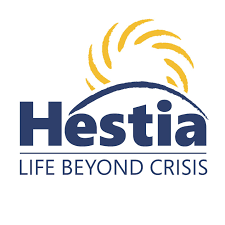 Geraldine McDonagh HR Business Partner at Hestia
"The techniques in this course can be applied both in your business life and personal life. The trainer was extremely knowledgeable and adapted the course content to meet the needs of the delegates."
Recognised and endorsed by leading global awarding bodies: setting the standards in programme excellence and quality.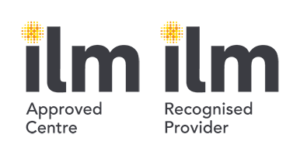 ILM Recognised
The Institute of Leadership & Management (ILM) developed its ILM Recognised certification to provide a global mark of quality for organisations and training providers who deliver programmes aligned to their world-class quality standards and learner experience. Many of our leadership and management programmes carry this globally recognised endorsement.
OCN Accredited
The Open College Network (OCN) provide rigorous external verification of our courses to ensure that they are delivered to the highest of standards. OCN London is a national qualification awarding organisation regulated by Ofqual and the Quality Assurance Agency for Higher Education (QAA).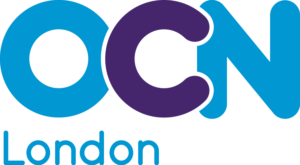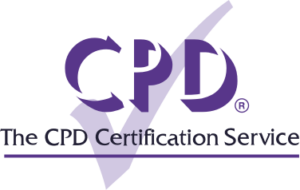 The CPD Certification Service
Established in 1996, the CPD Certification Services is the largest and leading independent CPD accreditation organisation working across all industry sectors. They work with training providers such as The TCM Group to provide an authoritative CPD certification for their further learning activities.
Enhance your skills, connect with like-minded individuals and stay up-to-date on the latest industry topics, via The TCM Academy!