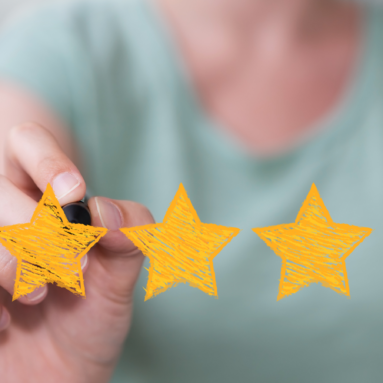 Customer First's 2019 assessment of The TCM Group finds them to be:
"A very professional organisation that embraces continuous improvement and puts values at the heart of its business".
Putting the customer first has always been out mantra here at The TCM Group since our inception in 2001. We have always looked to maintain our presence as "the UK's foremost provider of workplace mediation and conflict resolution services."
Our accreditation with Customer First has just gone to underline that.strong>David Liddle CEO of the TCM group had this to say about achieving the accreditation:
"Everybody recognised the importance of the accreditation as well as the importance from a business perspective of being able to shout about it from the proverbial rooftops and so everybody was ecstatic about the achievement."
The Customer First assessment is broken down into 3 key areas, Customer Relationships, Market Awareness and People TCM excelled in all of these categories.
TCM's Customer Relationships
In fact, Customer First were overawed by TCM's entire customer journey experience stating that;
"Customers know what to expect from TCM through clearly articulated joining instructions, programme objectives and contracts, and regular telephone reviews."
and
"In order to ensure customer expectations are met, and in pursuit of the goal of 'delighting the customer', quantifiable, time-bound targets are in place for service delivery such as "100% of proposals with a value of less than £5k issued by sales team within 5 working days of meeting or call."
They felt that TCM's customer aftercare was particularly exceptional and loved the way that customer relationships were maintained by;
A dedicated team responsible for existing clients
Follow-up phone calls after each interaction
Monthly newsletters
Free events and webinars
A defined aftercare process
Regular reviews
Helpline support.
Market Awareness
Market awareness has always been high on the agenda at TCM, as we have always looked to be the market leader when it comes to conflict resolution and mediation training, so we were delighted when Customer First had this to say on our market awareness:
"Innovation is seen as being absolutely vital to ensuring the organisation remains at the forefront of its field:
"We have……a suite of services and products which are world-class, innovative and based on the needs of our clients."
Indeed, the whole systems model is, in itself, a highly innovative approach to workplace dispute resolution."
Customer First appreciated TCM's commitment to keeping abreast of changes within their industry and the staff's dedication to being experts in their field;
"Many of the staff within TCM are experts in their field.
They take the initiative in keeping themselves up to date with developments in the sector and new information and knowledge gained is then shared through team meetings."
Particular note was made by Customer First of TCM's commitment to this culture of excellence, with their training and services constantly reviewed by external professional bodies. They drew attention to the fact that TCM had and won several awards in their field.
"The organisation has achieved accreditation against several quality marks and recognition by numerous external professional bodies. These are used effectively to review and improve practices and are also extremely valuable for demonstrating a high level of quality and boosting credibility with customers. Examples include:
Mediation Provider of the Year 2018 at the National Mediation Awards
Accreditation as a Centre of Excellence by the Professional Mediators' Association
Registration with the Civil Mediation Council
Certified member of CPD service providers
Consultancy of the Year finalist at the 2015 Personnel Today awards."
Values
When making their final comments on TCM's Customer First Accreditation, the assessors drew attention to fact that TCM's core values were central to the way TCM operates as a business and run deep throughout the organisation:
"The Core Values of Innovation, Courage, Excellence, Collaboration and Integrity are at the heart of everything the organisation does and very much set the tone for how it expects its people to behave. The Assessor found a shared understanding of these and a genuine desire amongst staff to adhere to them."
In their final closing summary Customer First remarked that:
"Since the last assessment, the TCM Group has retained its focus on continuous improvement, scrutinising operations and making changes to ensure it keeps pace with the market, whilst maintaining absolute quality in existing activities.
In order to do this effectively, the organisation has a team of people who understand the organisation's objectives and clearly enjoy what they do. They are provided with an open and supportive environment where they can develop and grow as individuals.
Congratulations to everyone within TCM; the assessor would like to wish you all continued success in the future."
If you would like to read the full report on TCM from Customer First you can do so by clicking the link here.
You may also like to read