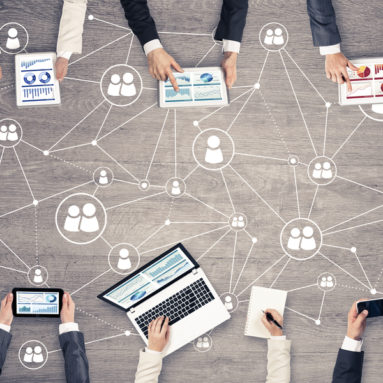 Date published: 31st March 2020
---
In times of uncertainty and anxiety, it is more important than ever to look out for the signs of conflict arising between work colleagues. 
All the usual rules of work have been thrown out of the window.  Increasing numbers of people are working from home, distanced from the direction of their manager and the support of their colleagues, whilst also trying to get to grips with often unfamiliar technology. 
Those who are unable to work remotely, but who are in critical front line or key support roles, are dealing with unprecedented volumes of work, long hours and the anxiety of keeping themselves (and their families) safe. 
Throw into the mix people who are trying to balance work with home schooling, employees who are worried that their job might be about to disappear and staff experiencing extreme personal anxiety, and it's easy to see how resentment, irritation and outright conflict can easily arise. 
In recognition of the fact that keeping on top of conflict is critical to keeping the cogs running across the public and private sector, the TCM Group has shifted its award- winning conflict resolution, HR and management development programmes into the virtual space. 
We are running mediations online and conducting interviews for investigations remotely. Our core training programmes, and consultancy are also moving to virtual delivery – not as static e-learning products, but as facilitated, interactive sessions where people can learn and practice new skills. 
http://thetcmgroup.com/tcm-online/
Now is not the time to press pause on conflict resolution and investigating issues that have resulted in a formal approach, nor to put the brakes on developing leaders.  Leaders need to be more capable than ever to maintain engagement and performance, and for those currently working remotely, be ready for the migration back to work, hopefully before too long.
Virtual dispute resolution works 
Online dispute resolution is already an established practice and proven to be effective.  In highly charged situations, such as allegations of bullying or sexual harassment, conducting mediation in the virtual space, can be particularly helpful.  Our experience is that victims of the alleged behaviour are often more willing to engage in a virtual mediation than to come face-to-face with perpetrators in a physical space.  http://thetcmgroup.com/online-mediation/ 
Thanks to technology, it is also possible to conduct effective investigation interviews remotely – and previous practice has shown that the resulting evidence will be admissible.  http://thetcmgroup.com/tcm-online/investigations/ 
Developing soft skills 
There is sometimes scepticism that developing so called 'soft' leadership and interpersonal skills can be done effectively online.  Research refutes this, with a recent HultAshridge study showing that provided virtual learning is well-designed, incorporates interaction, feedback and an experiential element, it can be just as effective as face-to-face learning. 
Shared learning is also a great way for teams to connect and build relationships, at a time when many are working in isolation – and can be an important motivation and engagement tool.  For those who are experiencing downtime, now is also a great opportunity to invest in some skills development.   http://thetcmgroup.com/online-courses-and-workshops/ 
Fair and just climate 
The conversation about how to manage people in a humane, compassionate way has been brought into the mainstream by the Coronavirus. We have already seen some great examples of companies prioritising the well-being of their employees – together with some poor examples, which have the potential to damage brands irretrievably.  
Now is an opportunity for HR and leaders to re-frame how they manage people issues in their workplace, to build engagement with their employees and to move towards the fair and just cultures which will stand them in good stead for the future. 
http://thetcmgroup.com/leadership-management/values-based-leadership/ 
You may also like to read