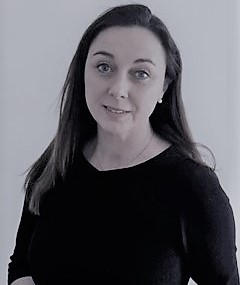 TCM is delighted to welcome Claire Gearon, who joins the team this week as Head of Programmes and Managing Director.
In this new role, Claire will focus on helping to develop leadership and culture change programmes for our clients, as well as providing day-to-day leadership for our rapidly growing business.
Claire's appointment comes at an exciting time for The TCM Group.  Our campaign to encourage organisations to develop Fair and Just cultures and to redefine the way they approach and manage conflict is gathering pace.
We are currently working with organisations across the public, private and third sector to help them build people-centred, values-driven workplaces, where employees are able to engage in the healthy, constructive dialogue that is necessary for productivity, innovation and growth, and can be their best selves.
Claire brings a wealth of valuable experience to the business, having previously held senior leadership and L&D roles in the Civil Service, manufacturing industry and private consultancy, as well as working as an independent consultant and trainer in sectors including defence, tourism, aviation, retail, banking and science research and development.  She has worked in the UK, France and the Middle East.
Claire's expertise is in helping leaders create a positive culture in which teams can achieve excellence in performance and productivity.  Her focus is on developing the mindset, behaviours and practical actions leaders need to embrace in order to maximise the potential of their people and succeed in the new world of work.
Claire has an MBA (leadership specialism), a Bachelor of Science (Biochemistry), is an accredited Myers Briggs facilitator and coach and has experience applying a broad range of leadership and organization culture assessment tools.
Said TCM CEO David Liddle: "I am delighted to welcome Claire to the TCM team. Claire will help us to build on our twenty years at the forefront of mediation and conflict management best practice. Claire joins TCM at a time of rapid and exciting expansion. Her focus on cultural change and leadership development will assist our customers to integrate person-centred and values-based cultures which deliver a happier, healthier and more harmonious workplace. In turn, these will assist business leaders, and others, to drive growth and enhance competitiveness."
You may also like to read