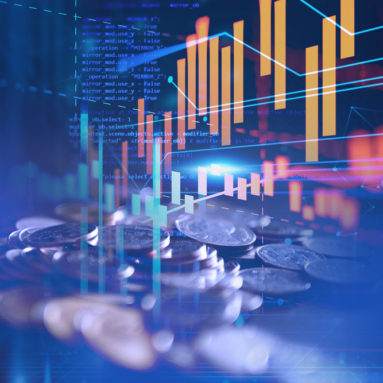 Share article:
About the author:
If you would like to discuss David's post in more detail, please contact David at
[email protected]
Tags:
"I have recently retired after 30+ years of watching the damage done by a policy driven, command and control approach. This framework gives me hope that real culture change is possible."
Webinar attendee
Traditional grievance procedures have been dividing and destroying our organisations for too long. The organisational cost mounts, exhibiting financial, mental, and social implications. Outcomes are enforced on parties, meaning that oftentimes conflicts continue to fester and root issues are left masked. Ultimately, the human aspect is lost.
There's an alternative to this. The Resolution Framework™ is the brainchild of The TCM Group CEO and Founder David Liddle, offering a positive and constructive approach to conflict resolution in the workplace. Through a TCM Model Resolution Policy™ and a clearly defined pathway, organisations can make the leap from grievance to goodwill. It's the Great Redefining of Resolution.
David, accompanied by esteemed guests, held a conference to many avid listeners to disrupt the status quo and ignite a cultural revolution. Stephen Adams, Resolution Consultant, John Upsdale, Employee Relations Partner at the Financial Ombudsman Service, Angela Gibson, Head of Employee Relations at TSB Bank, and Karen Greenwood, People Advice Lead for Aviva, presented the business case for the Resolution Framework™.
Lessons learned by Stephen Adams
As one of TCM's most esteemed colleagues, Stephen is well-versed in implementing the Resolution Framework™. He's seen first-hand the real impacts of adopting early and informal mediation methods to national businesses such as AIG and Nationwide, most recently. For Stephen as practitioner, the following points are integral to successful implementation:
Courage: have a clear end goal in sight from the beginning to work towards.
Common purpose: have detailed planning involving key milestones and training efforts.
Collaboration: ensure stakeholder involvement from the outset with regular planned contacted with the lead stakeholder(s).
Connection: understand and integrate the organisation's specific policies into the plan.
Curiosity: tailor the Framework to the client's need, demonstrating agility and flexibility for optimum success.
In his vast experience, Stephen has witnessed the benefits of moving to informal, people-centred resolution. It develops an adult-to-adult approach, enabling line managers to identify issues much earlier than if a formal grievance had been raised as a last resort. HR colleagues have more time to carry out positive actions, such as coaching and facilitation, due to time saved by avoiding lengthy litigation processes. Above all, it's human – showing care for colleagues and putting them first beyond procedures, always.
The positive impacts of resolution in the Financial Ombudsman Service by John Upsdale
For John and his team, resolution aims to actively seek a constructive outcome and move forward in a collaborative and productive way. It aims to explore everyone's perspective and point of view without alienating or silencing any views. Divergent thought is encouraged and celebrated, ensuring engagement and wellbeing is prioritised throughout. This human aspect is often lost in formal processes, centralised on legalities and litigation.
Within the Financial Ombudsman Service (FOS), embedding a new resolution model was faced with organisational challenges. The existing culture of the business had to be incorporated and adjusted to be more forward-facing and progressive. Previously, resolving a conflict was seen as the manager's or HR's issue, rather than the parties involved. Meanwhile, most employees provided dispute resolution, but struggled with applying it to their own conflict.
The answer was engagement. Planting the concept of resolution as a seed and letting it grow allowed people to become familiar with the idea and naturally engage. FOS used personas to help colleagues visualise the process: they gave simulated examples of conflict and how they would each be resolved through facilitation or mediation. Lastly, drop-in sessions were held to provide constant reassurance and showcase the inner workings and impacts of mediation, should a conflict arise.
FOS officially launched their Resolution Framework on 4th January 2021. Since this time, the results have been overwhelmingly positive:
73% reduction in formal grievances
83% increase in resolution
100% of resolutions have been successful
47% of formal grievances have since left FOS and 37% appealed the formal outcome

This highlighted that from their perspectives, he conflict still remained and was not resolved under formal processes

0% of informal resolutions have left or appealed the outcome
The impacts of resolution:
Resolved for both sides – individuals feel listened to and their perspectives understood
Time and cost savings – average time for conflict resolution decreased from 20 hours to 3 hours
Nip it in the bud – issues resolved before they became bigger and more volatile
Employee engagement and retention – seen a significant decrease in resignations and no loss in productivity
In the ten months since implementation, John and FOS have learned some valuable lessons.
Secure buy-in from stakeholders and employee groups
Don't rush the launch
It's a gradual process
Ask questions and be transparent
John urges employees making requests for resolution to think about:
What do you want to get out of your request?
What do you think a fair outcome would be?
What do you need to happen to resolve this?
How will this help you to move forward?
The impacts on corporate culture at TSB Bank by Angela Gibson
As Head of Employee Relations, Angela Gibson sets the foundation of business culture and forms the policies and processes that drive these activities.
An organisation-wide 'Do What Matters' initiative was in place to transform strategies to a truly inclusive approach. Previous to TCM intervention, TSB was in a unique position. Grievances were low, suggesting happy staff – but an employee engagement survey showed that this was not the case. People were scared of raising grievances due to the formal nature of the process in place, letting issues fester.
Since implementing the Resolution Framework™ in 2019, the impacts have been measurable. For example, in 2020, engagement scores were up by 3 points. Most notable, for Angela, has been the growing confidence of managers. The move to informal resolution has transformed relationships, culture and experiences.
Their 'Your Say Matters' survey revealed the following positive impacts:
82% felt that 'where I work colleagues are treated fairly and with respect
76% said 'where I work, people are held accountable for their behaviours' (up 5 points)
67% agreed people can share their opinion without fear of negative consequences (up 5 points)
A significant move from fear to empowerment reflected TSB's ethos to become an inclusive and empathetic organisation.
"The greatest feedback we had was that individuals felt so empowered and proud. Many said that mediation training was the best training they had ever done; it gave them life skills as well as mediation skills."
Evidently, resolution works beyond the workplace – it's about bringing people together as human beings.
Implementing a Total Conflict Management System at Aviva by Karen Greenwood
Aviva, the UK's largest insurance company, replaced their traditional grievance procedures with resolution in July 2018. For Karen as People Advice Lead, she recognised that looking after her people was imperative to look after their customers in turn. This cycle of compassion needed to be protected in order to instil their company mantra: "With you today, for a better tomorrow."
Why?
Formal litigation didn't support their wellbeing culture – causing greater divides between colleagues, spreading negativity throughout wider teams, and perpetuating a cycle of conflict. This new way of dealing with disputes helped managers to nip issues in the bud, encourage healthy dialogue and ensure high productivity and support for customers.
What?
TCM collaborated with Aviva to centre their dispute approach around resolution and mediation. They carried out a thorough plan and launch to ensure a smooth transition:
A detailed assessment of the causes and cost of conflict within the business.
Stakeholder meetings which brought together colleagues from all areas of the business.
Shared the vision of resolution across the company through a series of presentations, round table discussions and webinars.
Events were reinforced by an internal marketing campaign, which included roadshows at key sites in the lead up to the July 2018 launch date.
As a heavily unionised organisation, Karen recognised that their support was critical from the outset. Union representatives were involved in all discussions and the team worked hard to overcome initial concerns about the union's role in supporting its members and how formal action, when needed, would sit within the resolution policy.
How?
Resolution at Aviva was tailored specifically to the organisation's needs, echoing Consultant Stephen's demonstrations of agility and flexibility when implementing the Framework. Their bespoke model works as follows:
A small team of advisers supported implementation. These advisers are now the first port of call for employees, who are encouraged to raise issues via a dedicated mailbox.
Cases are triaged by the team, who work with the employee to establish agreement around the best approach for them to resolve their issues – if necessary, referring to the team of accredited in-house mediators, all of whom have received advanced level training.
The mediators are drawn from all parts of the business and from a variety of backgrounds and seniority. This helps to build trust with all employees, from entry roles through to senior management.
Employees have been highly positive about the resolution process, vocalising that they feel listened to, supported and would recommend the process to other organisations. In the three years since implementation, the scheme is firmly embedded within Aviva's culture in supporting the transparent, open and respectful culture the business strives to achieve.
The company has moved from a costly, lengthy and complex grievance process involving multiple stakeholders to dealing with 411 individual requests for resolution since July 2018. The delivery of an exemplary operational risk and control environment is a major priority for Aviva, ensuring it continues to protect its customers, regulators and business. The resolution process is key to this control environment, enabling employees to raise any issues in a safe, facilitated space without fear of retribution.
A final word on resolution comes from Angela Gibson:
"Talking with compassion is innate to us as human beings. We do this with our friends at the pub or with our families at home – so why are we not doing this more at work?"
You can speak to CEO and Founder, David Liddle, directly if you're interested in making the move to resolution.
You may also like to read