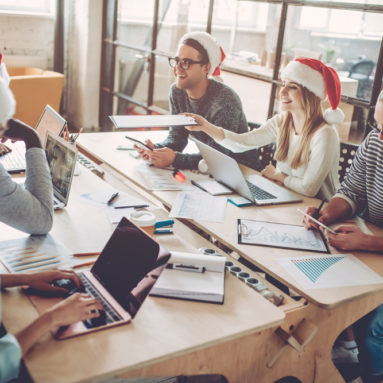 Share article:
About the author:
If you would like to discuss Robyn's post in more detail, please contact Robyn at
[email protected]
Tags:
Twelve days of TCM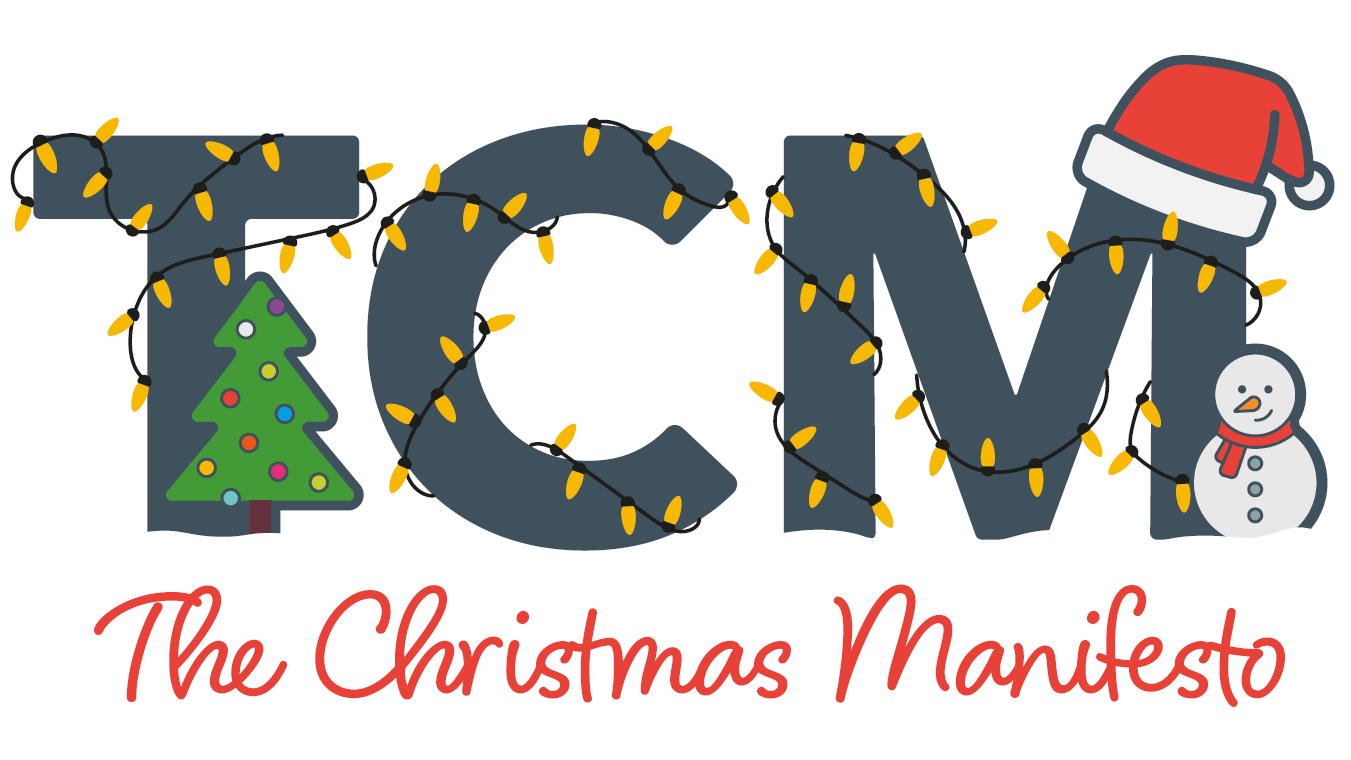 The year of uncertainty has made us sure of one thing: what we want our organisations to look like in the coming years. External chaos has forced us all to look inward and assess whether our workplaces are truly working. And not just for those at the very top of the heap – but to reflect the values, behaviours and needs of everyone within our world of work: our employees, customers, stakeholders and unions. With the mounting societal impacts of political decisions, climate mandates and pandemic pressures, our workplaces are beginning to realise the importance of prioritising a culture that reflects our modern and evolving world. It's fair, just, inclusive, sustainable and high performing.
Our workplace wish list
TCM isn't above this, either. We've been having some big discussions recently about the future of our business. Our first step was to ask our consultants to provide constructive feedback about their experiences of working with TCM. They're talking and we're listening – we urge you to keep having these conversations in your own workplaces so that we can build back better, together.
In 2022, we're looking to continue to transform our own culture to be greater than it's ever been before. We put our heads together, and pen to paper, and wrote a workplace wish list to get a head start on our actions for next year: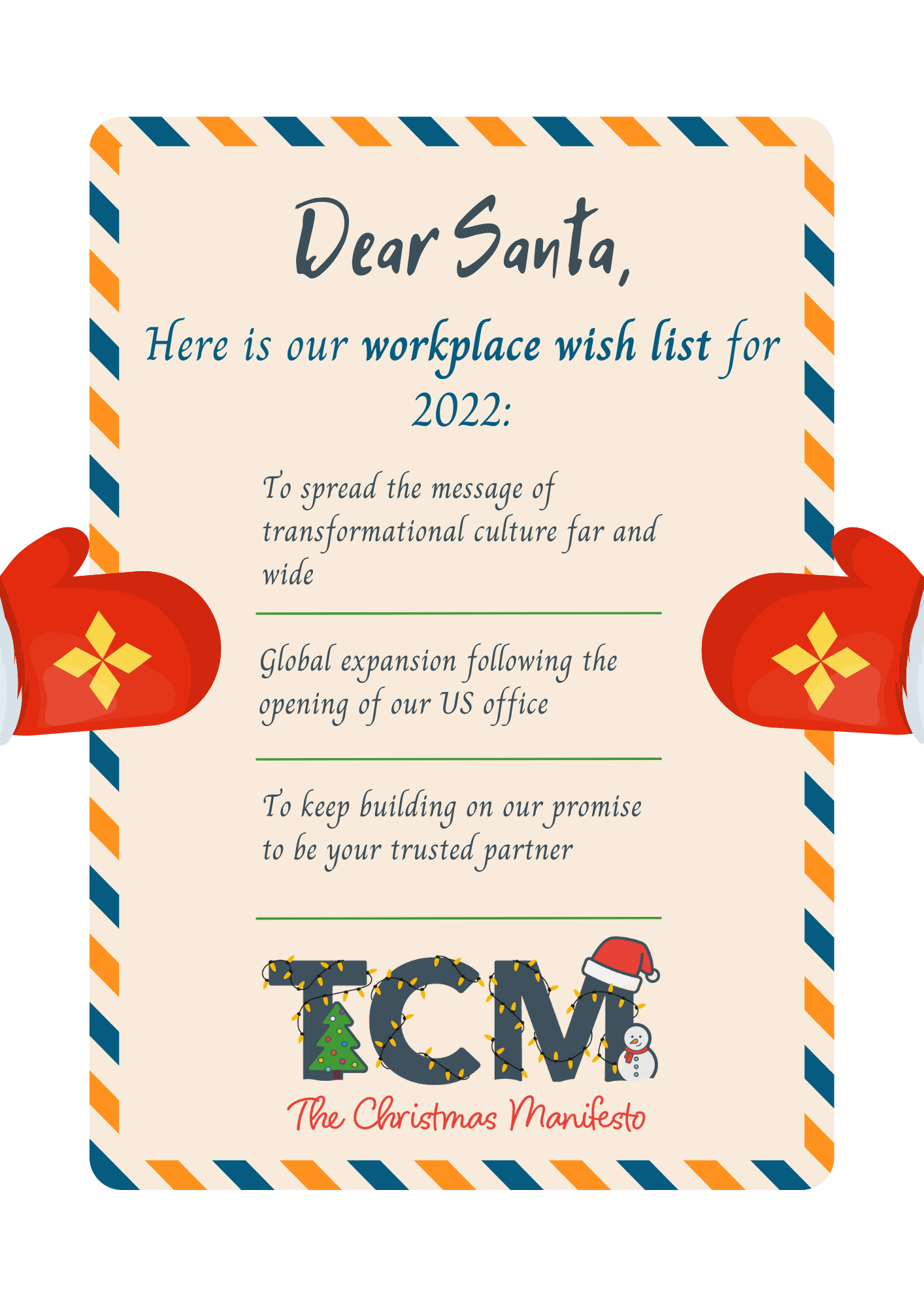 We'd love to hear yours too. For every workplace wish list shared during December, we'll be donating £1 to one of our chosen charities: Alzheimer's Society and the British Heart Foundation. Let's make a commitment together to continually communicate and grow in our businesses.
Share a post on LinkedIn or Twitter with the hashtag #TheChristmasManifesto if you'd like to take part.
Our chosen charities
Alzheimer's Society
The current pandemic has made daily life for those affected by Alzheimer's disease much harder. As we know, certain vulnerable groups are more susceptible to severe symptoms of COVID-19. These higher risk groups include almost everyone with dementia and many older family carers.
The virus has caused financial uncertainty for many, which has disrupted Alzheimer's Society's ability to fund their services. The charity support individuals throughout the pandemic, in providing welfare support, a companion service, and continual efforts to respond to the growing care home crisis. Your support will have a direct impact on those living with this devastating disease, many of whom have faced increased vulnerability and isolation during the past year.
The British Heart Foundation
The British Heart Foundation carry out lifesaving research and support for heart patients. Heart and circulatory diseases remain the world's biggest killers, but the COVID-19 outbreak has cut the British Heart Foundation's future research ambitions in half. As their progress slows, millions of lives are put at risk.
Research has led to machines that can restart hearts, the ability to fix arteries in tiny babies and the power to donate a heart from one individual to another. Over 7 million people in the UK live with heart conditions, and devastatingly, 1 in 4 die from heart and circulatory disease. Your support will ensure that crucial ongoing research can continue, in light of the financial uncertainty that the current time brings.
The Christmas Manifesto
In the spirit of making conscious decisions to improve the world we live and work in, we're also revealing a special offer every day for the first twelve days of Christmas. It's our Christmas Manifesto.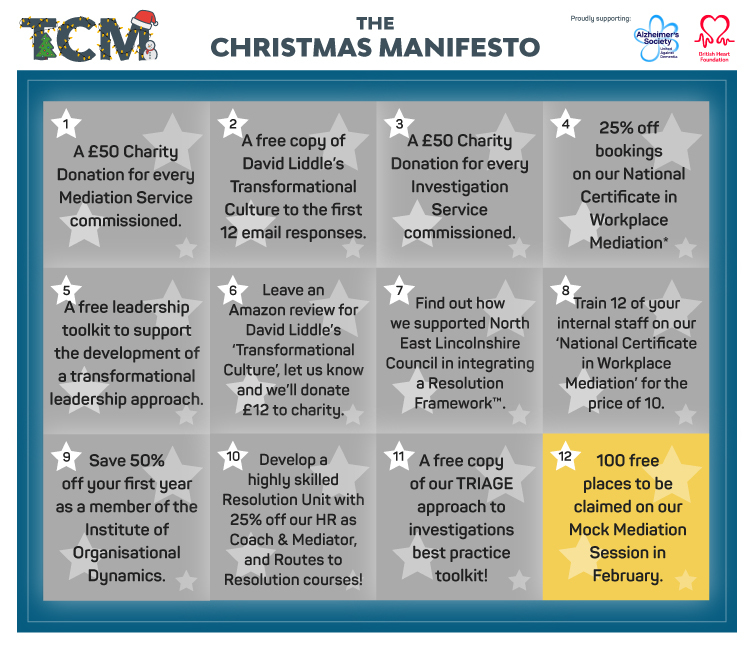 Keep an eye on our socials and mailers to get your gift. And most of all, happy holidays!
What will your workplace look like in 2022?
You may also like to read