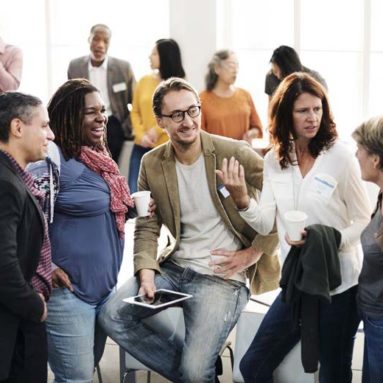 Share article:
About the author:
If you would like to discuss David's post in more detail, please contact David at
[email protected]
Tags:
"Confrontation is a choice that we make as human beings. Every day, we choose how we react, how we behave and how we speak to others. In conflict, we can choose to respond rather than react, and collaborate rather than confront." – David Liddle, CEO and Founder of The TCM Group
On April 22nd, 2022 we were delighted to host our very first online event in partnership with The Institute of Leadership and Management (ILM). The event was centred around developing the ability to hold good quality conversations, as a cornerstone to effective management and leadership.
The ability to hold good quality conversations should be considered a core leadership capacity. Conflicts both at work and throughout our personal lives are somewhat inevitable, however, the ability to disagree well can prove critical in remaining productive and collaborative when disputes do arise.
During this unique webinar session, David supported delegates in understanding how to prevent workplace conflicts from escalating, alongside some common barriers to communication and how to handle challenging behaviours. The event was incredibly popular, with over 500 registrants including a good mix of ILM members, and TCM customers/ connections. If you missed out, good news! You can catch up on the session via the below video recording.
If you're interested in enhancing the ability of your managers to hold effective conversations around holding difficult conversations, managing performance and giving bad news, then our popular 1-day 
Quality Conversations 
course is the ideal place to start! If you have any questions, then feel free to contact our Training and Development Coordinator, Cameron Duncan via
[email protected]
You may also like to read