Welcome to the jobs and careers section of the TCM website.
TCM benefits from a world class team of associate consultant and full time employees. This page provides details of roles that we are currently looking to appoint. If you are interested in joining The TCM Group as an associate consultant, please see full details below. We look forward to hearing from you. The TCM Team! 
---
ASSOCIATE POSITIONS
TCM is seeking applications from suitably qualified and experienced associates to join our team of Resolution Consultants. We are currently seeking:
Qualified and experienced learning and development (L&D) specialists.
Qualified and experienced workplace investigators (preferably trained with TCM but other training providers considered).
Qualified and experiences workplace mediators.
Qualified and experienced coaches to undertake both one to one and team coaching.
Associates should have:
Extensive experience in the area(s) that they wish to work in.
A recognised qualification (or equivalent) in the area(s) that they wish to work in.
A portfolio of evidence to support their application including case histories, reflective logs and client feedback.
Membership of a relevant recognised professional body and evidence of a commitment to their own continuing professional development (CPD).
TCM supplies full training, support and ongoing supervision for our Resolution Consultants (one to one and group). This is ensures that our associates are fully up to speed with our values, products, quality systems and methodology.
Benefits of working for TCM
TCM is one of the UK's leading mediation, conflict management, employee relations and leadership consultancies and training providers. TCM works with well over 4000 organisations worldwide. We offer a wide range of opportunities in the areas of training, mediation and resolution consultancy as well as corporate roles such as management, finance, customer care, marketing, administration, project management, sales and account management.
Our vision is simple; to help organisations to embrace a form of justice which promotes dialogue, compassion and collaboration. We don't just focus on what we do, we care deeply about how we do it. We have an expectation for ourselves and each other, and that guides our work and behaviour every day. Given the work that we do, it will be no surprise that our values  define us:
INNOVATION | COURAGE | EXCELLENCE
COLLABORATION | INTEGRITY | LOYALTY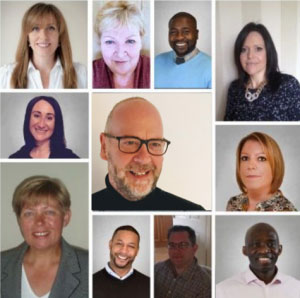 Workplace Mediation Courses