CURRENT VACANCIES AT TCM
The TCM Group is inviting applications from suitably qualified candidates for the post of Head of Programmes
Key Facts
TITLE: HEAD OF PROGRAMMES
OVERVIEW: LEADING TCM'S EXPANDING RANGE OF OD, LEADERSHIP & MANAGEMENT AND CULTURAL CHANGE PROGRAMMES
BUSINESS LOCATION: BUSINESS DESIGN CENTRE, ISLINGTON, LONDON, N1 OQH.
REPORTS TO: TCM's CEO (David Liddle) 
SALARY: upto £60,000 per annum. Comprising £45K base salary plus £5K performance  related pay. we also offer a non performance related profit share scheme (OTE = £10K profit share bonus). There is no cap on salary and, as TCM grows, so too will your remuneration.
BENEFITS: Pension scheme plus generous holidays including birthday leave.
HOW TO APPLY: Please submit your CV plus a covering letter demonstrating how you meet our 14 requirements to jobs@thetcmgroup.com. Applications without a covering letter will be rejected. The covering letter should the requirements for this post.
The deadline for submission of applications is 5pm on Friday 29th November 2019.
If you wish to have an informal conversation with the CEO of TCM before submitting your application, please email: lisajay.baker@thetcmgroup.com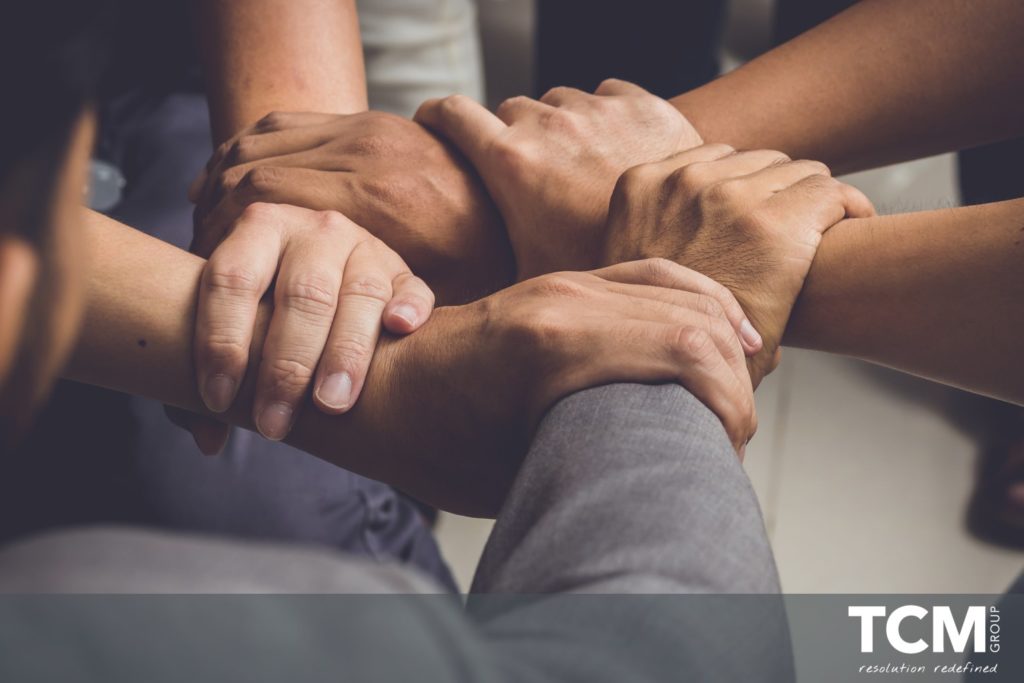 Are you seeking a strategic management role in one of Europe's leading HR, OD and conflict management consultancies? Are you a natural entrepreneur, with a background of leading within a commercial environment? Do you have the mindset for growth and appetite for driving new product developments? If so, please read on …
The TCM group is on a mission to transform the culture of the modern workplace. We work with HR professionals, leaders, managers, unions and employees to embed person centred, values-based workplace cultures, we call these FAIR Cultures. A FAIR culture is one where dialogue, co-operation, collaboration and emotional intelligence are embedded deep into the organisations systems, structures and psyche.
Over the past 18 years we have secured a world class reputation and a first-class client list. We have built a reputation as a leading provider of mediation, conflict management, culture change, employee relations and leadership development consultancy and training. We have worked at a strategic level to embed mediation, cultural change and resolution programmes within organisations as varied as Royal Mail, Network Rail, NATS, Aviva, HSBC, Lloyds Bank, Capgemini, BA, Virgin Atlantic Airways, Tesco, The BRC, The Metropolitan Police, London Ambulance Service and the entire UK Civil Service (with whom we have a framework agreement to deliver mediation training).
ABOUT YOU
With over five years' experience working at a senior level in organisational development (OD) and/or learning and development (L&D), you will bring the following experience, skills and knowledge to this role:
Essential
A track record of designing, delivering and evaluating high impact OD and cultural change projects and/or management and leadership development programmes including:
Programme design including the use of eLearning and course materials.
Writing successful pitches, bids, tenders or proposals.
Developing and applying diagnostic tools which help to measure and understand an organisation's values, needs, context and strategic priorities.
Programme delivery (using a blended learning approach where possible).
Project management and monitoring.
Quality assurance including reviewing delegate feedback and providing trainer coaching, mentoring and support.
Programme evaluation, reflection, review and writing up.
A commitment to your own professional development.
Understanding of the principles, models and techniques which underpin The TCM System™ (https://thetcmgroup.com/tcm-system/).
Experience of working at a senior management level in a commercially driven environment. This may include experience within the public, private and not for profit sectors.
Experience of building and managing a high performing team.
Experience of project management.
An entrepreneurial attitude with discernible passion, drive and enthusiasm.
Outstanding written and verbal communication skills with evidence of public speaking plus experience of writing a range of formal and informal business documents such as management reports, strategy documents, business cases, case studies, pitches, bids or tenders etc.
A track record in driving continuous improvement which has delivered significant operational and business improvements.
Experience of using IT systems such as Salesforce.com and MS Office Suite which improve efficiency, enhance customer experience and which help to assure quality.
Evidence of being a starter-finisher with a high growth, continuous improvement mind-set.
Desirable
A relevant qualification.
Developing a people and culture strategy or a people plan.
Experience of applying the new CIPD HR profession map and an understanding of its impact.
Experience of communications and PR including social media.
Leading a pitch team.
Experience of developing and delivering against a sales and marketing plan.
Understanding of systems thinking and evidence of using systems thinking within projects that you have worked on.
Demonstrable experience of building long term commercial relationships with senior external stakeholders.
Experience of developing IT systems.
Memberships
We welcome applications from candidates who are members of one, or more, of the following bodies and institutions:
CIPD
ILM/CMI
Institute for OD
Management Consulting Association (MCA)
Learning and Performance Institute (LPI)
Institute of training and occupational learning (ITOL)
Association for Project Management (APM)
TO APPLY
Please click on the orange button to download the application pack
If you would like to be considered for this role, please send a covering letter detailing how you meet the requirements plus your cv for the attention of David Liddle, CEO of the TCM Group to: jobs@thetcmgroup.com.
If you would like to have an informal discussion about this role with David, please contact Lisajay Baker by email: lisajay.baker@thetcmgroup.com
Please note that applications received without a covering letter will not be considered.
Benefits of working for TCM
TCM is one of the UK's leading mediation, conflict management, employee relations and leadership consultancies and training providers. TCM works with well over 4000 organisations worldwide. We offer a wide range of opportunities in the areas of training, mediation and resolution consultancy as well as corporate roles such as management, finance, customer care, marketing, administration, project management, sales and account management.
Our vision is simple; to help organisations to embrace a form of justice which promotes dialogue, compassion and collaboration. We don't just focus on what we do, we care deeply about how we do it. We have an expectation for ourselves and each other, and that guides our work and behaviour every day. Given the work that we do, it will be no surprise that our values  define us:
INNOVATION | COURAGE | EXCELLENCE
COLLABORATION | INTEGRITY
Workplace Mediation Courses