Embed a mediation-friendly scheme
At TCM, we believe that a healthy and productive organisation is one that offers its employees an alternative to the traditionally adversarial, stressful, time consuming and expensive methods of dispute resolution. Mediation, when offered as a real option to all employees, can not only help to repair and rebuild relationships between parties in dispute, but it can also help to transform the culture of an organisation to one that views conflict as an opportunity for collaboration, growth and development.
TCM has gained invaluable experience and expertise having worked with numerous organisations to embed mediation schemes. We understand how to set up, embed, run and evaluate a mediation scheme and we will support you on every stage of your mediation journey.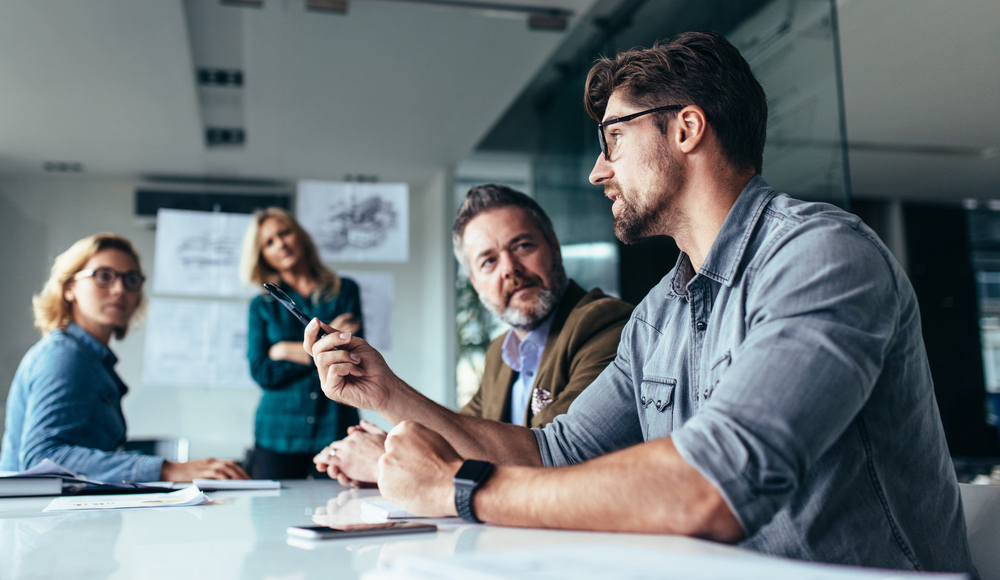 In-house mediation schemes
When an organisation develops an in-house mediation scheme, it means that the organisation is equipped with a team of fully trained and accredited internal workplace mediators who understand the unique nature of their organisation: its values, its culture and its structures. An in-house mediation scheme involves embedding mediation into a company's systems, processes and culture. The in-house mediators are then available to resolve complex workplace disputes.
We have extensive experience of developing internal workplace mediation schemes. We have worked with organisations of all sizes, across all sectors and we have developed a great insight into what works and what doesn't work. Organisations that work with TCM to integrate mediation will not only receive the highest quality of accredited training, but also complete wrap-around support, guidance and consultancy from the TCM team.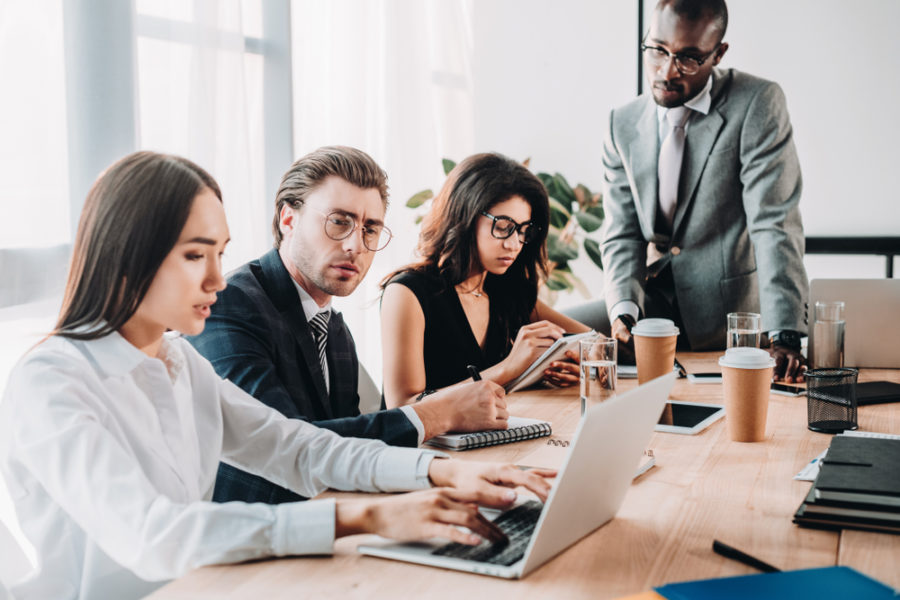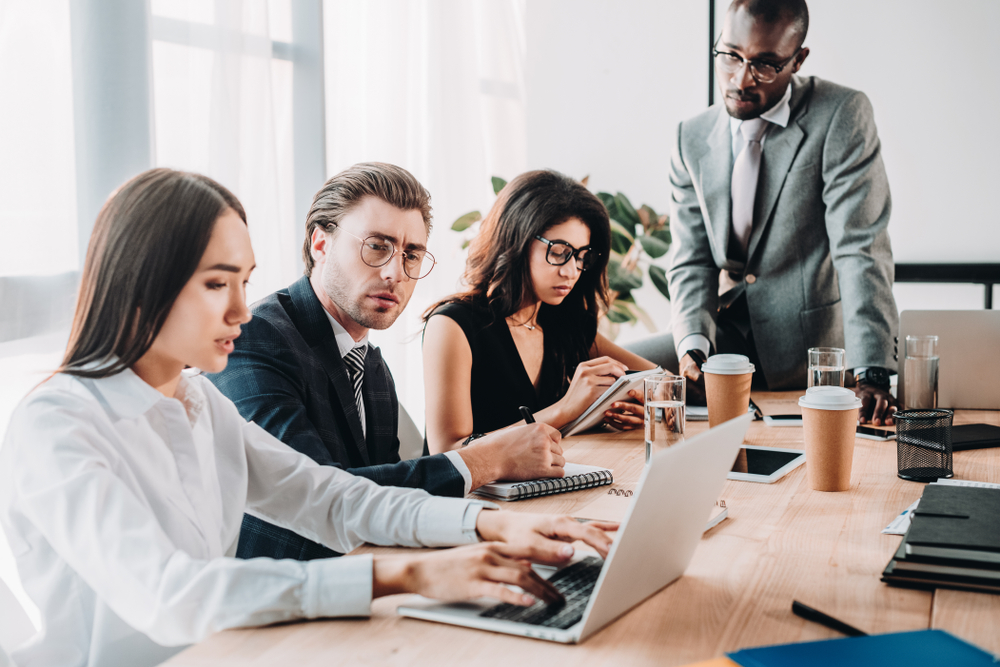 Outsourced mediation
If your organisation would prefer to use external mediators rather than in-house mediators, we can help you to develop an outsourced mediation scheme. Rather than having a team of internal mediators, outsourced mediation schemes have access to highly trained, fully independent mediators whenever they need them.
To embed mediation effectively, we undertake the same level of preparation, awareness raising, stakeholder engagement, project management and development as we would if you were setting up an internal mediation scheme. The main difference is that cases are mediated by an external TCM mediator rather than an in-house mediator.
At TCM, we have developed a through mediation scheme case management and quality assurance system APAXIO® to manage cases that are referred to us. You will work closely with your allocated TCM account manager and we meet with our customers regularly to assess the impact and benefits of mediation as well as continually reviewing our systems and processes.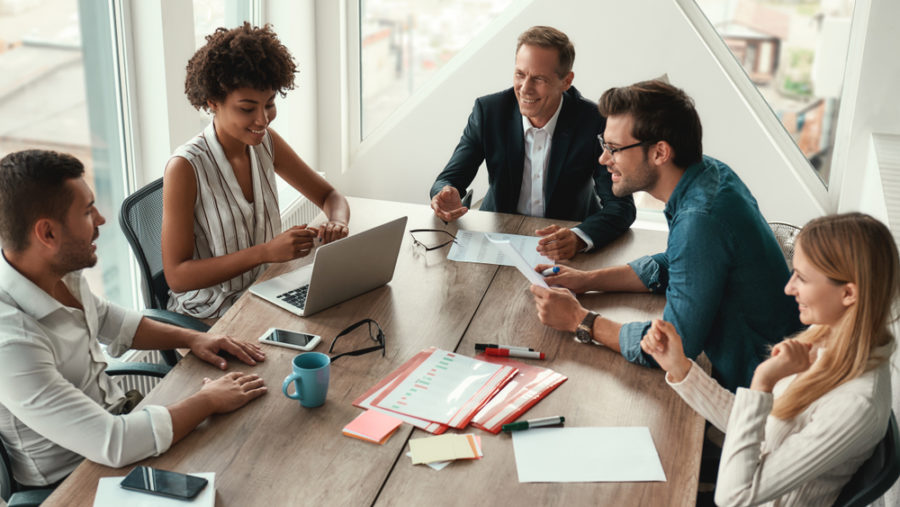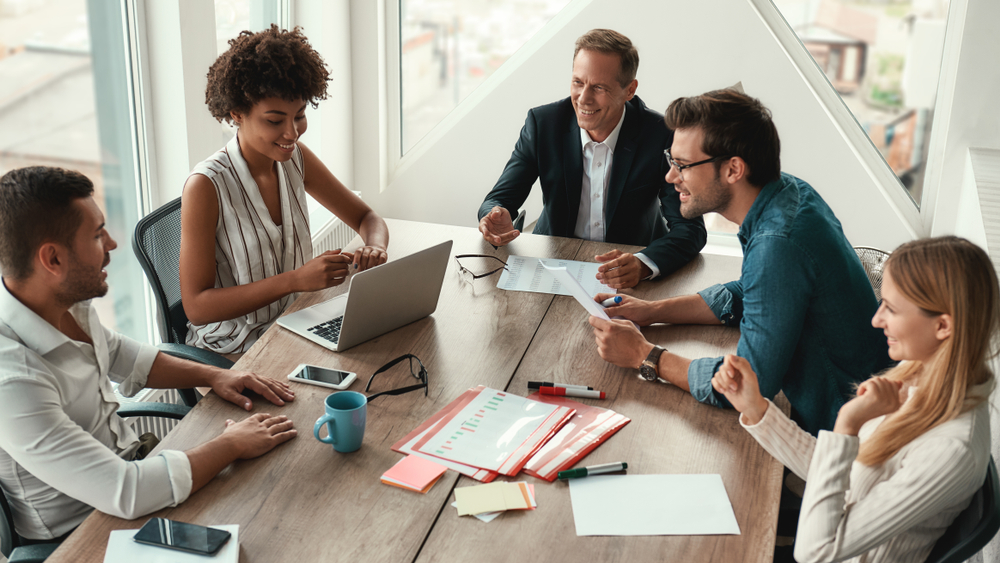 The benefits
Organisations that work with TCM to establish an inhouse or an outsourced mediation scheme are building on their commitment to create an organisation where people are able to work with dignity and respect. Your employees will work in an environment where they can be confident that workplace conflicts, disputes, quarrels, disagreements and complaints will be resolved effectively and speedily. Your organisation will develop a happy, healthy and harmonious culture and a reputation as a place where workplace conflicts are managed positively and resolved constructively.
Mediation improves productivity, employee experience and wellbeing by:
Increasing job satisfaction due to open dialogue, mutual respect, collaborative working and offering a constructive remedy to workplace issues.
Empowering employees through collaborative dispute resolution and improved communication.
Employees and managers taking direct responsibility for the resolution of issues affecting them.
Reducing stress through effective and constructive conflict management and the building of empathy and emotional intelligence in team leaders and managers.
The process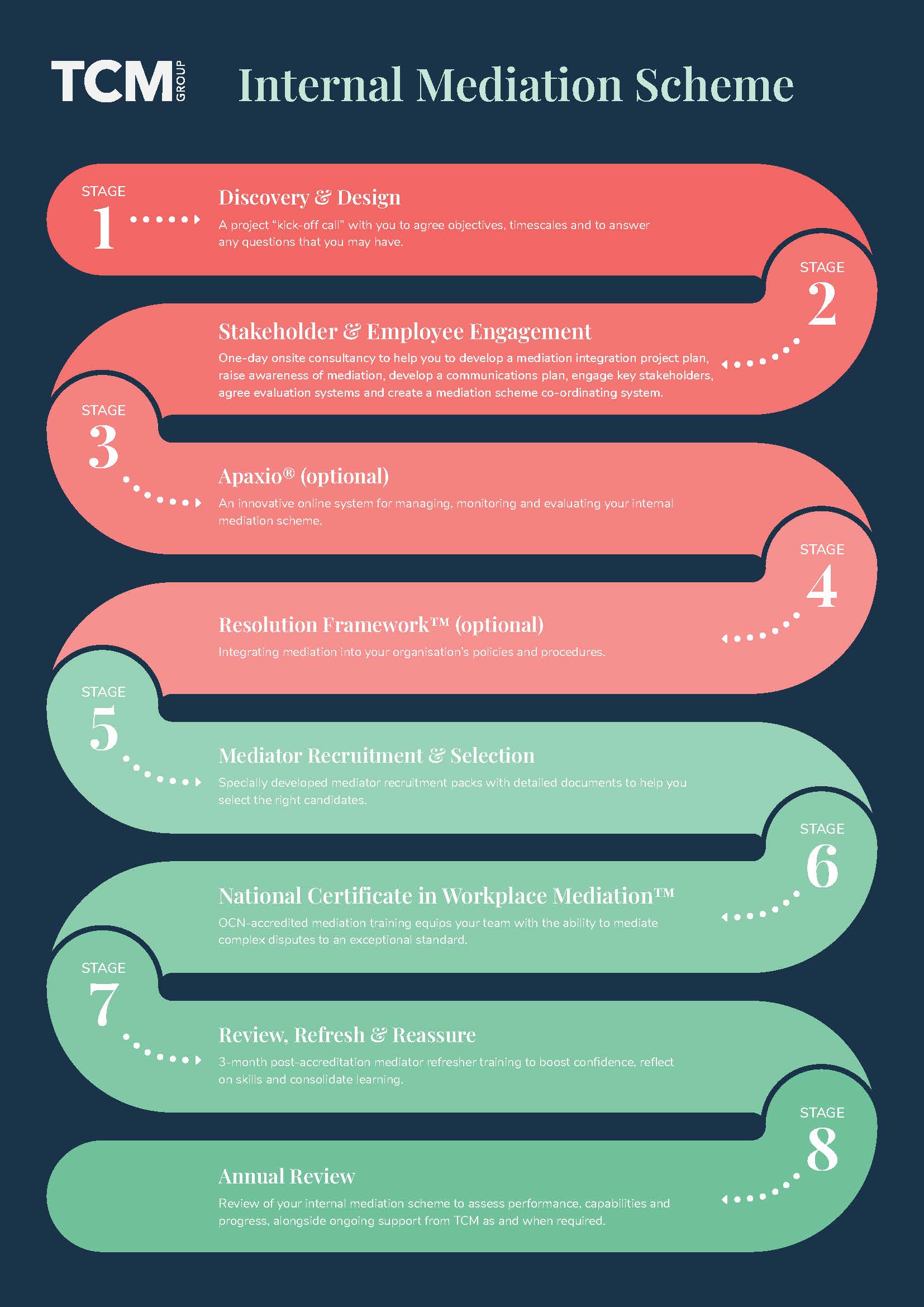 In-House Mediation Service Enquiry