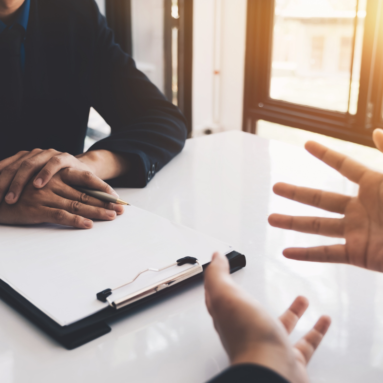 Chairing A Hearing (Half-Day)
Ensure for the highest levels of objectivity and impartiality during all stages of the disciplinary hearing process.
Introduction
This half-day course is designed for senior managers and HR professionals who are required to chair disciplinary and appeal hearings.
The way in which disciplinary, and appeal, hearings are conducted is one of the most scrutinised processes during claims of unfair dismissal at Employment Tribunals. Figures released by the Ministry of Justice for the 2019 Financial year show that 90% of claims that were heard by an Employment Tribunal were successfully won by the complainant (employee).
These figures illustrate how important it is to conduct a fair and reasonable hearing and provide a proportionate response.
Benefits
This course will equip delegates with the background, knowledge and skills to feel confident and competent in chairing a hearing by covering:
The importance of preparation prior to the hearing
Planning and conducting the hearing process
The review of documents and reaching a fair and reasonable outcome
Delivering the outcome
Key facts
Suitable for managers, HR/ER professionals, specialist investigators, or anyone responsible for handling investigations into workplace issues.
£295 + VAT per delegate. Contact us for our latest in-house prices.
Out of stock