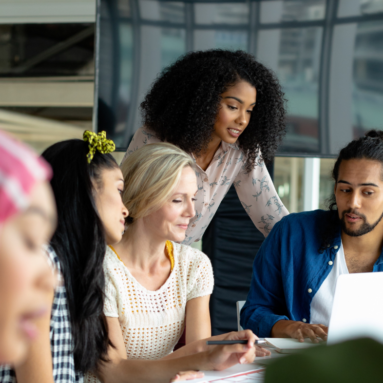 Essentials of Mediation (3 Days)
Develop the skills and strategies to resolve complex and challenging employment, workplace and labor conflicts.
Introduction
This OCN London accredited three-day course is unit one of the National Certificate in Workplace Mediation™.
Essentials of Mediation™ covers the key areas to develop the core competencies required to undertake mediation casework within the workplace. The program trains individuals to the highest standards in mediation best practice (via the FAIR mediation model), active listening, non-violent communication (NVC) and problem-solving.
We have been running this course for many years and have trained several thousand mediators who are now using their mediation skills to resolve complex workplace issues.
Organizations that have partnered with TCM to train mediators through Essentials of Mediation™ include RSPCA, Bloomberg, British Standards Institute, Veolia and many more. Delegates who successfully complete this course refer to themselves as TCM Accredited Mediators – thereby demonstrating the highest standards of mediation practice in the UK.
Benefits
Mediation is effective at resolving a range of issues including relationship breakdown, personality clashes, communication problems, bullying, discrimination or harassment.
It might be a single employee with a grievance, a disagreement between an employee and a manager, or an issue between two co-workers.
Differences between individuals at work can lead to grievances, absenteeism and ultimately loss of valuable employees. As a result, workplace disputes cost businesses tens of thousands of pounds per year.
Key Facts
Suitable for line managers, supervisors, human resources and employee relations professionals, union officials and anyone who may be required to undertake a workplace mediation to help people resolve conflict in the workplace.
$1395 per delegate. Contact us via the form at the end of this page, for upcoming open access course dates, or with in-house inquiries for groups of 4 or more.
Out of stock