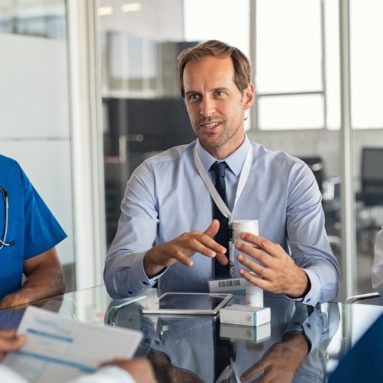 National Certificate in Healthcare Mediation (5 Days)
Equipping you to resolve disputes between staff members, and incivility complaints raised by patients.
Introduction
The National Certificate in Healthcare Mediation™ is a fully interactive, instructor-led OCN accredited mediation skills program that enables healthcare professionals to learn essential skills and principles for mediation, practice skills and demonstrate competency to be a healthcare mediator.
Since 2001, The TCM Group have been transforming the way healthcare organizations across the world handle conflict. Central to this has been the training of TCM Accredited mediators who are equipped to rebuild damaged working relationships amongst a range of staff groups.
Healthcare organizations we've supported across the years include Kent Community Health, London Ambulance Service, Northumbria Healthcare, The BMA, and many more. Delegates who successfully complete the course refer to themselves as TCM Accredited Mediators – thereby demonstrating the highest standards of mediation practice in the UK.
The National Certificate in Healthcare Mediation™ was one of the first accredited mediation courses available to healthcare professionals in the UK. We pride ourselves in delivering a world-class course to delegates. Don't just take our word for it, please click here to read the several hundred testimonials from previous delegates.
Benefits
Mediation is effective at resolving a range of issues including relationship breakdown, personality clashes, communication problems, bullying, discrimination or harassment.
It might be a single employee with a grievance, a disagreement between an employee and a manager, or an issue between two co-workers.
Differences between individuals at work can lead to grievances, absenteeism and ultimately loss of valuable employees. As a result, workplace disputes cost healthcare organizations a huge amount of money each year.
Mediation is also a valuable tool for mediating conflicts and incivility complaints raised by patients. Trainees will develop their skills through interactive role-plays involving both inter-staff and patient-centered disputes.
Mediation helps people sort out their differences – often in just one day. That's why more and more healthcare organizations are training their staff to mediate workplace disputes.
Key Facts
Suitable for line managers, human resources and employee relations professionals, union officials and anyone who may be required to undertake a mediation to help people resolve conflict in the healthcare setting.
$2,995 per delegate. Contact us via the form at the end of this page, for upcoming open access course dates, or with in-house inquiries for groups of 4 or more.
Out of stock