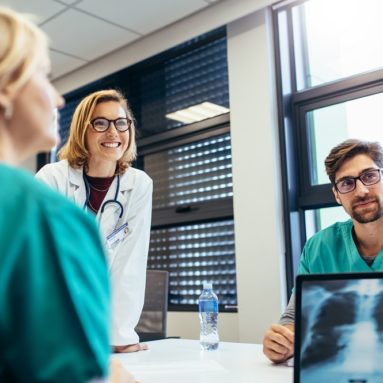 HR as Coach & Mediator For Healthcare (2 Days)
The essential mediation and coaching skills course for Healthcare HR professionals.
Introduction
Our HR as Coach & Mediator™ (for Healthcare) course provides healthcare professionals with the skills to be able to respond calmly and neutrally during the various stages of conflict. It looks at a range of active listening and reframing skills to move a situation forward, to understand how to create and manage boundaries and to set goals. This approach enables your healthcare teams to lead by example, and avoid the distraction and damaging impacts of unnecessary conflict.
This two-day course builds on delegates' instinct for resolution; using their experience of conflict coaching, mediation or purely a desire to understand these areas more. It offers a tried and tested model of mediation along with a series of tips and guides to help them secure positive resolution for a wide range of healthcare disputes. During the
course we will focus on both inter-staff disputes and those where a patient is involved or has made a complaint in relation to staff incivility.
By combining Emotional Intelligence with theories such as 'Positive Psychology', it also enables healthcare HR and ER professionals to provide coaching and support for managers to help them secure constructive outcomes without the need for recourse to formal grievance, disciplinary or performance management procedures.
Benefits
Upon completion of this healthcare-sector-specific training program, delegates will be able to:
Respond calmly and neutrally during mediation.

Use a range of active listening and reframing skills to move a situation forward.

Understand how to create and manage 

boundaries and set clear goals.
Key Facts
Suitable for all Healthcare HR, ER & OD professionals, including HR Advisors and HR Managers.
$695 per delegate. Contact us via the form at the end of this page, for upcoming open access course dates, or with in-house inquiries for groups of 4 or more.
Out of stock