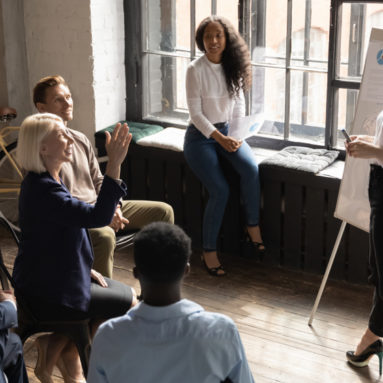 Mediation Training Taster Session (Half Day)
Discover what training as a mediator with TCM will involve!
Introduction
As part of our continual efforts to expand The TCM Group's offering across the USA, we have scheduled an exclusive mediation training taster session for those looking to gain an insight into what training with us may look like. Based around the content of our flagship National Certificate in Workplace Mediation course, attendees will explore our unique FAIR mediation model, and how it can be applied to a full range of workplace disputes.
The session will be led by TCM's CEO and Founder, David Liddle, accompanied by our US-based mediators, Merry Brown and Beth Myers.
Objectives
Understand some key mediation skills and frameworks
Explore the current needs for new approaches to conflict resolution within US organizations
Individual and joint meeting skills practice
Attendees will also be invited to register for our very first International Certificate in Workplace Mediation course, due to be scheduled for February 2023.
The session will be taking place online, via Zoom on Wednesday 16th November between 12:00 – 15:00 EST.
Benefits
By the end of this workshop, delegates will have developed an initial understanding of the workplace mediation process, and practiced some of the most important mediation skills. They'll also develop an awareness of what would be involved, were they to book onto one of our full training courses.
During the session, they will:
Understand and practice the FAIR Model
Develop a general knowledge and awareness around the benefits of Workplace Mediation
Understand and practice some key skills in relation to the mediation process
Key facts
Open to bookings from relevant US professionals, with an interest in training as a mediator in the future. Bookings are open to individuals, on this online workshop scheduled for November.
Limited FREE PLACES (worth $200 + tax) are available to relevant professionals.