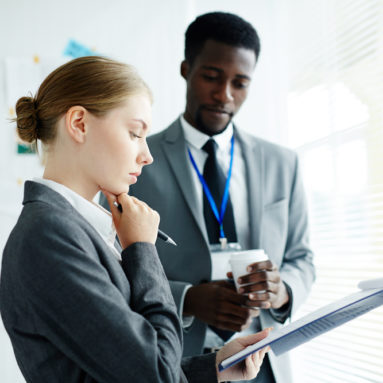 If there is a positive for organisations from recent events, it is that it has brought out the innovators and inventors in a pool of talented people across the world.
Adapting to new ways of carrying out business as usual, a wide reaching appreciation and embracing of flexible and remote working and the use of modern technology are just a few and these approaches have enabled organisations to continue to function and provide services.
For me, as an experienced investigator, it has taught me that embracing technology is not only necessary and essential but is actually beneficial.
Whilst we continue to conduct investigations for our clients, we have seen that using virtual platforms to conduct conference calls, witness interviews and sharing essential documentary evidence has meant that investigations are concluded quicker.
It has also meant that we can deliver professional investigation training to delegates that is interactive, well-paced and structured in a familiar and comfortable environment.
How can that be?
By using TCM Online, our virtual platform for delivering our investigation services and training.
Any investigator will appreciate the difficulties in arranging interviews with witnesses at a convenient time for both parties, any trainer will know the challenges in managing a classroom of delegates, whether due to shifts, leave, appointments or meetings, it takes time to get organised.
With virtual platforms, it can be done in the comfort of your own home or workplace at any time and, in most cases, with less hassle.
Our clients are seeing the benefits, so are our team and our delegates.
This could be the start of an Investigation Revolution, where we put aside our preconceived perceptions of conducting remote investigations and training.
Want to know more?
Visit us at http://thetcmgroup.com/tcm-online/investigations/
You may also like to read