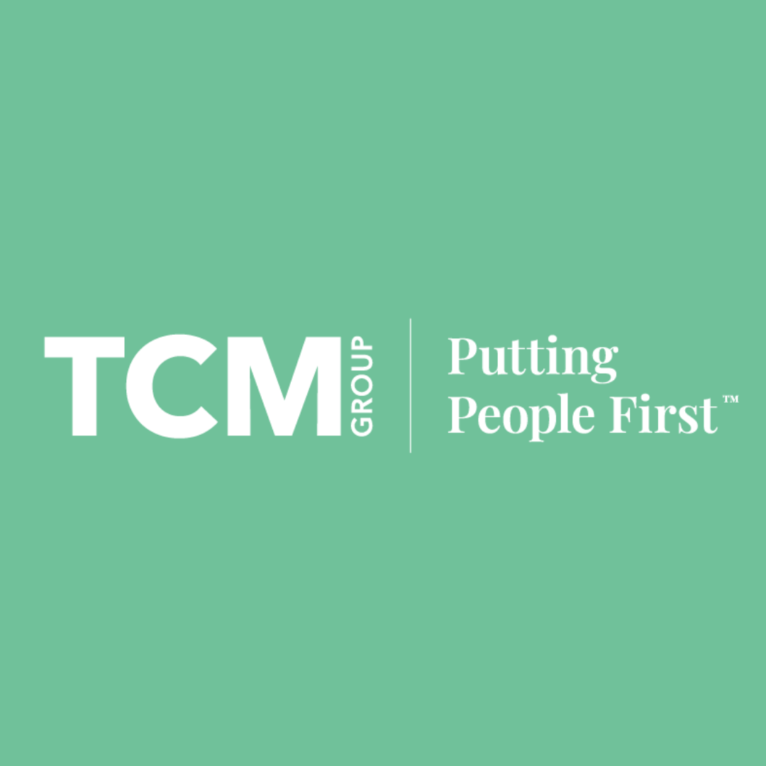 Share article:
About the author:
If you would like to discuss Robyn's post in more detail, please contact Robyn at
[email protected]
Tags:
On the eve of its 21st anniversary, leading culture change consultancy, The TCM Group launches new website and branding.

To celebrate 21 years at the cutting edge of dispute resolution, leadership development and culture change, The TCM Group has today launched a new website, designed by web developers Aubergine262, to showcase its exceptional growing global team, broad ecosystem, and expansive clientele.
The TCM Group was formed in 2001 with the agenda of putting people first in the workplace. With this compassionate ethos at heart, TCM has rapidly become a leader in the fields of conflict management, culture change and leadership development. TCM empowers people and organisations to adopt person-centred, values-based approaches to dispute and complaints resolution; employee relations; human resources; management and leadership.
The website launch – www.thetcmgroup.com – reflects the steep growth the company has experienced in the past year, coming swiftly after TCM's announcement of US expansion with the appointment of Tennessee consultant Merry Brown and the publication of CEO David Liddle's latest book, Transformational Culture, shortlisted for Business Book of the Year 2022.
The new website reveals a fresh redesign for TCM and illustrates its new product ecosystem which that work to focus on each of TCM's training and services offerings. As noise has continued to get louder surrounding David's work, so too did the business. These sub-brands both finesse and expand TCM's offering to encompass investigation services, leadership development, resolution, and culture change: welcome:
The modernised website comes as business demand has soared: investigations have witnessed a 70% increase in uptake and company-wide profits doubled in one financial year over 2020 to 2021. The company's successes have led to widespread recognition, winning HR Consultancy of the Year at the 2020 Personnel Today Awards and the Change Management Award the following year.
CEO David Liddle says of the business' purpose:
"Our organisation is on a mission to transform the culture of the modern workplace. We do this by developing person-centred, values-based, fair, just and inclusive workplace cultures. Transformational cultures thrive where dialogue, co-operation, collaboration and emotional intelligence are embedded deep into the organisation's systems, structures, behaviours and psyche."
The TCM advantage
As an award-winning thought leader in culture change, leadership development and conflict resolution, TCM are passionate about protecting relationships whilst securing lasting and sustainable outcomes at times of conflict, change, crisis, controversy and challenge. They work in partnership with their customers to develop the overarching strategies, core values, systems, processes, mindsets and behaviours which engender a fair, just, inclusive, sustainable and high performing culture – a transformational culture.
TCM's consulting team comprises some of the top global talent. Through their expertise and endeavours, they encourage cooperative problem solving, open dialogue and stakeholder engagement. They are the best at what they do.
Gillian McLean from London Borough of Hillingdon has worked with TCM, praising
"We have been working with TCM, in order to set up an In-house Mediation Service.  TCM trainers have a passion for resolving conflict & their enthusiasm both engages, inspires and energises others."
Customers benefit from insightful teaching and consultancy methods which are accessible to all. TCM are inspired by approaches such as behavioural science, positive psychology, appreciative inquiry, restorative justice, principled negotiation, nonviolent communication and emotional intelligence.
Leading insurance company Aviva has been working in partnership with TCM on a ground-breaking culture change programme which has helped the business revolutionise the way it manages workplace relationships and resolves conflicts, complaints and concerns. Anthony Fitzpatrick, Head of Colleague Experience & Employment Policy, Aviva, says of the experience:
"The introduction of the policy changed the whole concept and dynamic of managing conflict within the workplace. Culturally, the change in language and emphasis have been so important. We aren't focusing on being aggrieved, we are focusing on resolution, and that is a fundamental difference. If colleagues can feel that the outcome was swift, easily managed and resolved, it allows everyone to focus on their job and increasing morale and motivation, which is good for personal wellbeing. It's good for the business, and it's good for the customer too."
The TCM Group believe in the ability of people to resolve often intractable problems with compassion and collaboration – when the correct conditions are in place. They also believe that an engaging, empowering and proactive resolution of business challenges is more effective than the confrontational, adversarial and often punitive approaches which are currently in use in a great many organisations.
You may also like to read