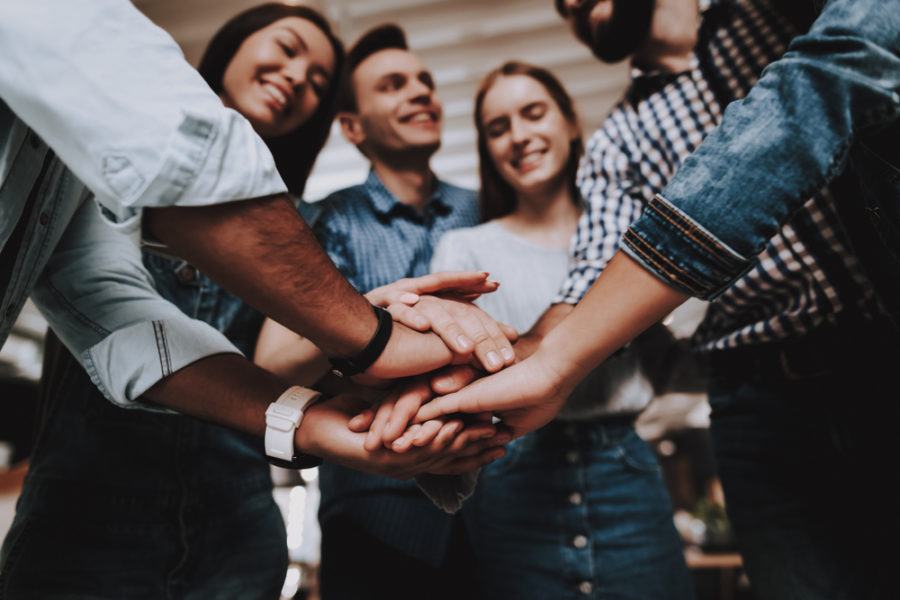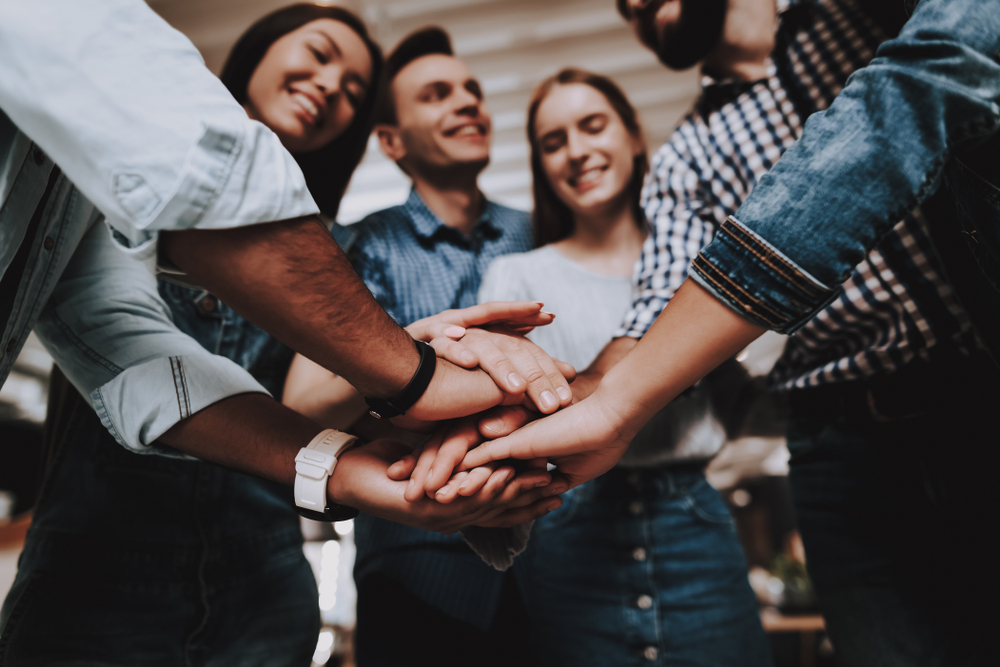 A modern, progressive, and fully legally compliant alternative to traditional grievance, disciplinary and performance management procedures.
Traditional dispute resolution policies and procedures don't resolve issues; they make them worse by generating blame. Develop a workplace culture that promotes positive and constructive behaviours by moving to a more person-centred, solutions-focused approach.
Since 2001, we've been reframing the way that organisations respond to a full range of issues, with a focus on the restorative principles of mediation. While offering favourable outcomes in the majority of cases, we realised that such processes were very limited when sitting within traditional HR policies and procedures.
In recognition of a widespread need for change, in 2013, our CEO and Founder David Liddle developed and launched our ground-breaking Resolution Policy™. Now an all-encompassing framework, it serves to divert the majority of workplace complaints, concerns and conflicts away from traditional HR processes and procedures. Early resolution methods such as mediation are instead used, focusing at tackling the underlying cause of such issues.
"We weren't an organisation that had a particularly high number of cases, but what we do know is that 80% of these cases weren't being upheld. So, for the majority of individuals who had got to the point where they felt the only means of finding an outcome to their issue was to speak up, were faced with a negative outcome. We wanted to create a culture where people aren't afraid to speak up. The Resolution Framework therefore fitted very well with the concept of what we were trying to build."
Angela Gibson, Head of Employee Relations at TSB Bank
The benefits
The Resolution Framework™ aligns your HR policies and management systems to your organisational purpose and values. It allows for a more timely, constructive resolution of issues, much closer to their source. Our customers commonly report the following benefits, after undergoing such a change:
Relationships are preserved, allowing for improved performance, reputation and competitive advantage
A culture of cooperation and collaboration can be engendered across your organisation
Access is provided to a full range of proven remedies, ranging from mediation to restorative justice and team facilitation
The stress and uncertainty associated with traditional approaches is greatly reduced
Managers are provided with the tools to spot issues early, and respond appropriately
Customer experience is also improved, thanks to valued and engaged employees
Review your existing resolution process, to support in the development of a business case for change.
Construct and support with the implementation of your bespoke Resolution Framework™.
Training to support in the development of your Resolution Centre/Unit: the team responsible for coordinating the resolution processes.
Training for your mediators, investigators and managers.
How does the Resolution Framework™ work?
In its very simplest terms, the following key steps will occur, in response to complaints, concerns and conflicts, under The Resolution Framework™:
First of all, it is the responsibility of local managers to attempt to resolve the situation, as early and constructively as possible. This will usually take the form of an early resolution meeting. No further action is required, if this generates a successful resolution.
Step 2
Request for Resolution
Where early resolution methods are successful, a Request for Resolution is submitted to the Resolution Centre/Unit. This group of trained staff will make an assessment of the case against the Resolution Index: a set of predetermined criteria, to determine its severity.
Most cases will be well suited for one of a number of early resolution methods. Available options include facilitated conversations, mediation, team facilitation and coaching. Each is best suited to a particular kind of conflict, and its relative complexity/severity.
For the higher scoring cases, a formal resolution process remains an essential response. This begins with an investigation and disciplinary sanctions remain in place, up to and including dismissal, based on the outcome of the process.
How TSB Bank integrated the Resolution Framework™
Please provide your details below to download a copy of our recent case study illustrating TSB Bank's integration of the Resolution Framework™. Tired of the traditional grievance processes and clunky, inaccessible policies, a strategic move to a 'resolution first' approach was advocated for by TSB's Head of Employee Relations, Angela Gibson.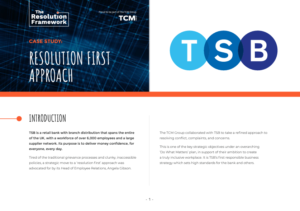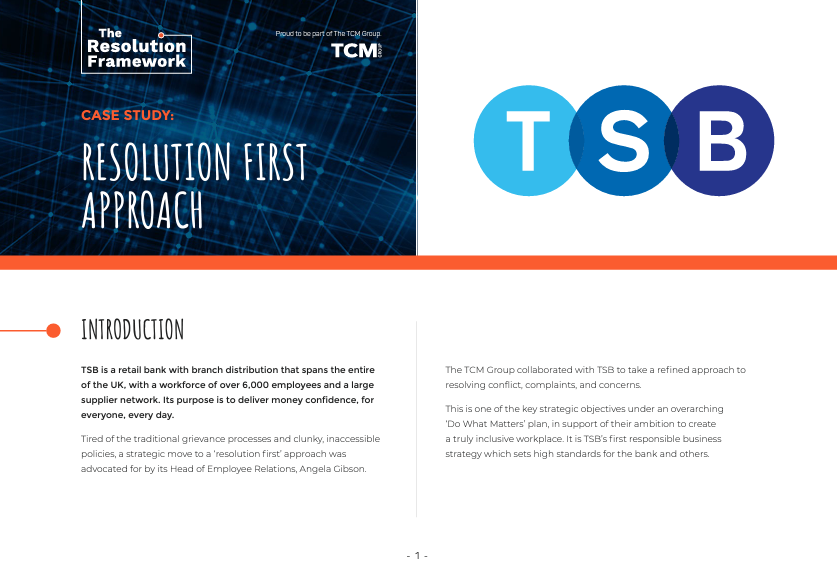 You might also be interested in:
The Resolution Revolution: putting people before process.
Resolution Framework Enquiry