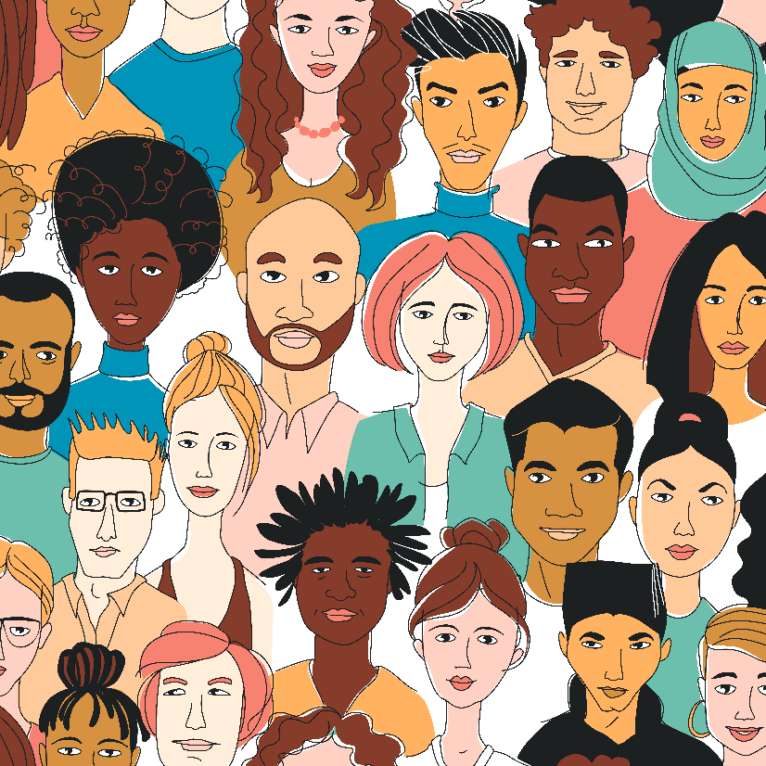 Share article:
About the author:
If you would like to discuss Malachi's post in more detail, please contact Malachi at
[email protected]
Tags:
Within many contemporary societies, the diversity of the people and cultures that make-up our communities in the places we live, work and play enrich our lives. We all benefit from this; living in societies that are more colourful, an amalgamation of a wealth of disparate influences, viewpoints and experiences. However, it's important to be aware, inclusive and appreciate our differences in our day-to-day and professional lives. Within the workplace, Diversity, Equity and Inclusion is an important aspect of the discussion about company culture and wellbeing. In recent years, social justice movements such as #BlackLivesMatter and #MeToo have exposed glaring ills within societies, which have spilled over into conversations about Diversity, Equity and Inclusion in the workplace.
As part of our #wrapitup campaign, TCM's Senior Marketing Executive, Malachi McPherson sat down for a discussion with Shola Aminu, Head of DEI at DAZN, a global sports entertainment platform.
Hi Shola, thanks for agreeing to speak to me about the important topic of  Diversity and Inclusion. Could you explain your role and responsibilities at DAZN?
I am DAZN's first Head of DEI. I drive the global company-wide DEI strategy, actively work towards fostering an inclusive and equitable culture so everyone can be their authentic selves in the workplace. This includes ensuring DEI practices are embedded across all our core functions including content and storytelling, our people strategy and learning and development. It is an exciting time for us at DAZN – we are an evolving business and leader in the industry – and we have the same objective regarding our internal inclusion efforts too.
So, you started out in Finance, what caused you to switch into DEI?
Yes indeed, so I have been at DAZN for 7-years now and have substantially grown personally and professionally during that period. The unfortunate events that were polarized in Summer 2020 (regarding the injustices against Black people in the U.S.) was the catalyst for inclusion efforts and conversations across the globe, and it was no different for me personally in re-igniting the fire internally for being a change agent. This had always been my thing since in my university days, where I was an active member of society committees and the student union body.
I have also seen the impact policies and structures have had on under-represented groups first-hand, so this is also where the passion and fire inside of me comes from. My finance acumen plays a good part in this role – numbers have also been my book smart 'thing', and it is a great skill to have in a role like this. Having a data focused mindset and understanding trends is lucrative to succeeding in this role, especially where equity is involved. So, it all happened in an authentic way when you mesh my lived experiences and professional skillset.
How would you define a great workplace culture?
This is a workplace where the beauty of differences, and self-expression is embraced and every employee – no matter their background, identity, ability – feels respected, and set-up for success in achieving their professional ambitions. At a management level, an organisation with a great workplace culture includes leaders that demonstrate psychological safety, emotional intelligence, and have a collaborative approach to working.
What do typical challenges look like in your role?
I would say, knowing what to measure and relevant benchmarks for comparison. It seems to be a very common challenge with my peers in the DEI network. I referenced earlier, that Finance is my foundation, so it is very easy for me to get bogged down with numbers or an extensive number of statistics in spreadsheet. However, what I have found in the last 2 years is attaining the 'right' external metrics as comparatives. At DAZN, we pride ourselves on being a data-led business, so I aim to use this approach – qualitative and quantitative – shape our DEI initiatives too.
I would also say knowing how employees feel on an ongoing basis about culture whilst managing commercial change. To me, the most important thing to do is get the entire company involved, not just management or leadership. I often conduct informal listening sessions with our ERG members or function leaders.
And finally, I would say taking time for myself. There is no on and off button when it comes to DEI – which I am sure you may have heard a few times. At DAZN we strongly encourage blocking out recharge hours or making use of our quiet/meditation spaces in our global offices to take some time for yourself. I am an advocate for this inside and outside the workplace, its key to fostering a great workplace culture.
Can you give an example of an initiative you've worked on at DAZN that you're proud of?
There are so many great milestones achieved in the last two years, but the one which stands out the most would be the implementation of our DEI Learning Content.
Our vision was to create an interactive digital learning experience that centred on the core definitions of Diversity, Equity, and Inclusion, expectations for DAZN employees, and active takeaways on how we can better support one another. We knew this could be achieved with innovation at the forefront of each project milestone, thus the reason why we sought tailor-made content with digital learning experts, Lima Delta.
Throughout the content, we aimed to reflect the diversity of cultures, backgrounds, abilities, and identities within our global workforce. At each stage of design, development, and completion we recognized the voices of our people. Integrating our employees was an achievement since human connections foster empathy for colleagues and explore the outlined scenarios and common misconceptions.
In the final module, we ask learners to make a public pledge. The result of this active effort creates both community and accountability at all levels. This is an impactful way to demonstrate inclusive behaviour and role-modelling beyond our existing workforce and showcase DAZN's values to prospective talent. DAZN is increasingly a better place to work thanks to the implementation of the DEI Learning Content. In the last 12-months, this content has been shortlisted for various industry related awards; and having talked about our journey at several external events, organisations within the sports and learning industries have approached us to explore how they can learn from our approach.
What example would you give to organisations looking to get started to become more inclusive?
I would encourage partners in the industry to centre their focus on tackling the key objectives within the DEI acronym. At times, you may find yourself over-indexing on one of the acronyms, whilst the others may suffer. For example, with solely focusing on diversity and tackling representation but not inclusion or equity for these groups, and their intersectional experiences.
So, the steps I've taken myself is to first tackle inclusion (through bite sized learning and various different touch points spread over a period of time covering areas like Inclusive Leadership, Inclusive Meetings, Inclusive Interview skills and more), Equity (through gathering of data, auditing and appraising frameworks and policies) and then Diversity (what we can do to open the pipeline, and ensure our workforce is reflective of the sports environment). Ultimately, it's a balancing act between the 3 acronyms and knowing what works / is the most impactful – and when – for your organisation.
We are still in the early stages of our DEI journey and seeing some great success to date in a short space of time. The beauty of our business that supports the DEI is agenda is that we also have a culture that encourages employees to bring innovative ideas to the forefront, and the ensuing psychological safety that is also in effect.
If you could take one bit of inspiration/learning from outside industry, where would it be from and what would it be?
My obvious choice would be everything Ben & Jerry's have demonstrated in this area since the early 2000's. They have been advocating for progressive values that are intentional and focused for years before it become more mainstream – they are incredibly seasoned and unapologetic in their approach.
We have seen them cover everything from voting rights, criminal reform justice, LGBTQ+ rights, racial issues and more. Where the sports industry could take a page out from their book is using their messaging to speak to the heart of consumers who are ultimately using their money to further support brand growth. We can do the same within the sports industry, I am sure of it – the audience base is vast and impact across all areas will be phenomenal.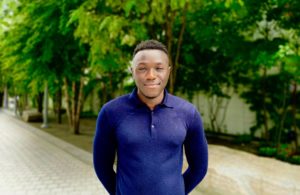 Shola Aminu is the first Global Head of Diversity, Equity, and Inclusion at DAZN. For background, DAZN is home to the very best sports competitions across the globe and has a diverse range of sports content for every sports fan. For five years, Shola worked in finance at DAZN, relocating to New York from London in 2018. But in 2020, he was appointed into this leadership role and spearheads the global company-wide DEI strategy, to foster an inclusive and equitable culture in the workplace, and wider sports industry. This includes ensuring DEI practices are embedded across original content and storytelling, the people strategy and learning and development
If you're interested in embedding a fair, just, sustainable, inclusive and high-performing culture into your organisation, contact us here.
You may also like to read